Projects worth a humble brag
In the previous few weeks, Scandiweb teams have launched a row of new websites, from the Middle Eastern perfume brand Zohoor and the US and Canada Norwood Sawmills stores running on the lightning-fast ScandiPWA, to an impressive go-live of a massive scale for Jaguar & Land Rover with our partner Rockar. 
Premium Partners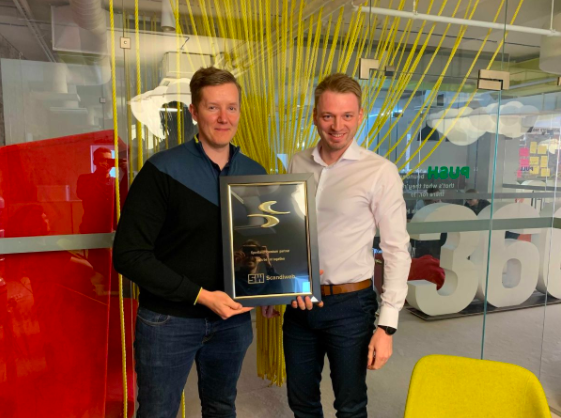 It's been a year since our journey with Sportland began, and we're truly honored to have received appreciation for the hard work from Henri Kruusel, Sportland's Head of eCommerce and Marketing, and his team! 
New eBook: GA4
After a long history of iterations and reinvention, Google Analytics 4 brings you the future, and we want you to make the most of it.
Our Analytics team has put together a written walkthrough of all the new features GA4 has to benefit your business with steps to start implementing those. Read here →
10 Key Benefits of Google Analytics 4
Google Analytics 4 is loaded with features to future-proof your data tracking strategy. Here's an excerpt of all the benefits that we talk about in detail in the GA4 eBook! See the list →
Case Study: Usability-Based Navigation Optimization
We analyzed a European online timber store's navigation menu performance and came up with recommendations to ensure an optimal experience for its customers. The findings →
That is it for now. See you at our next recap! Stay tuned to hear more news from the Scandiweb team!