Concerns and opportunities for online business
In light of the COVID-19 outbreak and the events that followed, it is clear that the global market was forced to undergo a major shift. A shift, alarmingly, leading to devastating consequences for those who find themselves unable to adapt to the rapidly changing environment.
People trapped inside their homes on quarantine, entire countries locked-down, many industries frozen for an indefinite period – the change has been too abrupt for most to take in the situation and make sense of it.
However, while offline business is suffering huge losses and preparing for hard times, many online industries were presented with a great opportunity. Now is the time to move fast and make decisions that will not only help your business stay afloat today but win a chance to prosper in the long run.
Online retail is peaking at the moment
A large portion of the population is currently homebound due to either government restrictions, or as a precautionary measure. Either way, people still require goods and services to support their livelihood. Essentials such as food and pharmacy are an obvious match, nevertheless, there is a growing demand for some of the less vital products. Among the fields that are reaping benefits right now are home entertainment, streaming services, and online courses, to name a few.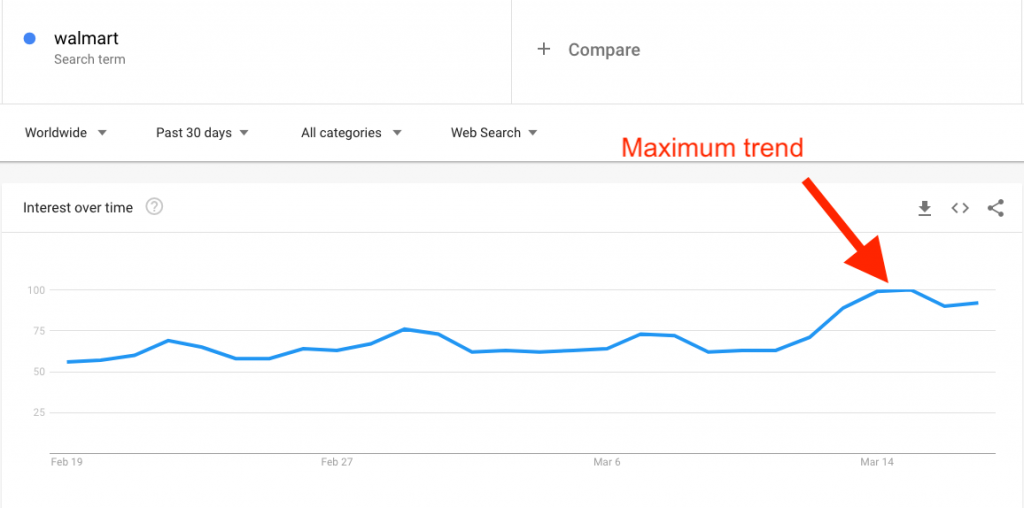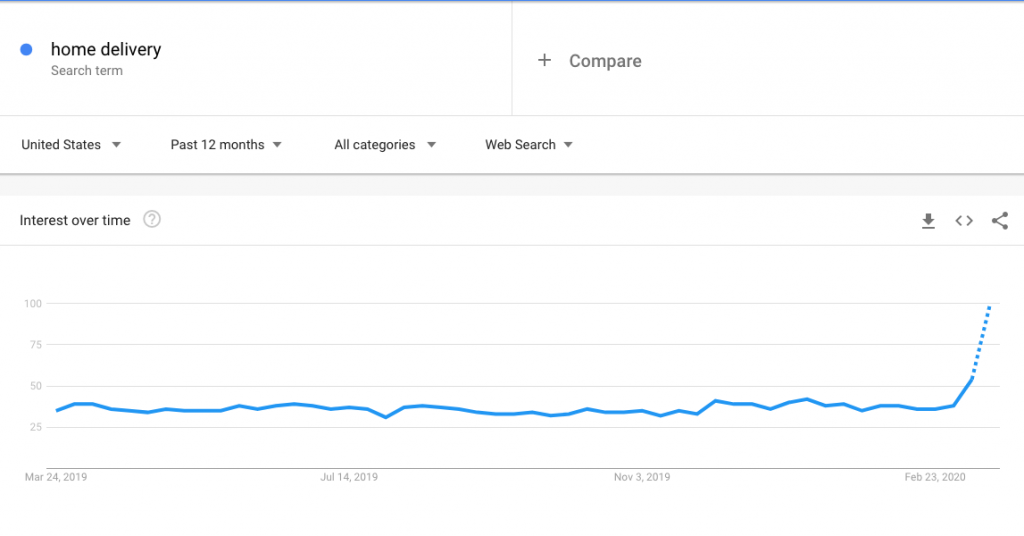 Crucially, people's buying power is still solid
This may seem controversial at first, but at the moment, there is little concern over people's ability and intent to purchase online. Governments worldwide are subsidizing populations in order to relieve the emerged financial stress. In the resulting situation, where people are spending most of their time at home, supported by the government, it is inevitable that many will resort to online shopping. Face it – we live in a consumer society, and this cannot and will not change overnight.
Yes, businesses are still able to secure their sales revenue if they are able to find the right approach to their customer base. Depending on the industry, this may involve things like a security promise or a convenient home delivery plan. Overall anxiety and confusion are a factor that will push people to think ahead and stock up.
Online sales are still lucrative
In turbulent times, individuals, naturally, seek stability and security. Thus, businesses that embrace the situation and develop the right messaging, while being respectful and attentive to people's fears, will find ways to prosper.
eCommerce, in its present state, has undeniable advantages in terms of resilience to collapse. Brick-and-mortar shops and institutions are closing left and right – both as a public safety measure and due to the inability to generate revenue. At the same time, it is unlikely that the affordably-priced online shops and services will be going out of business anytime soon. This brings eCommerce to the forefront and makes it a fruitful ground for investment.
With much more time spent at home, some common trends include booming online orders on home entertainment gear (like ps4 and laptops) and kitchen appliances (e.g. freezers).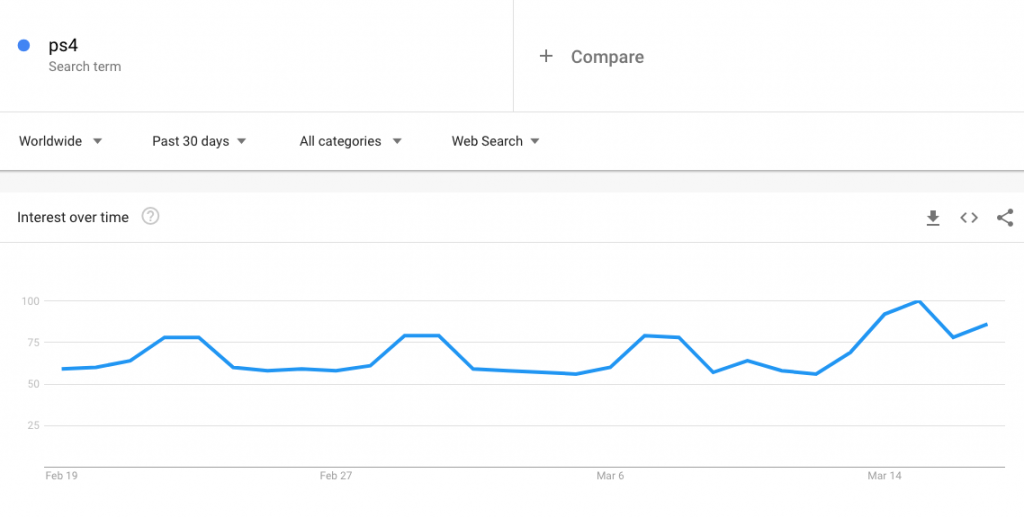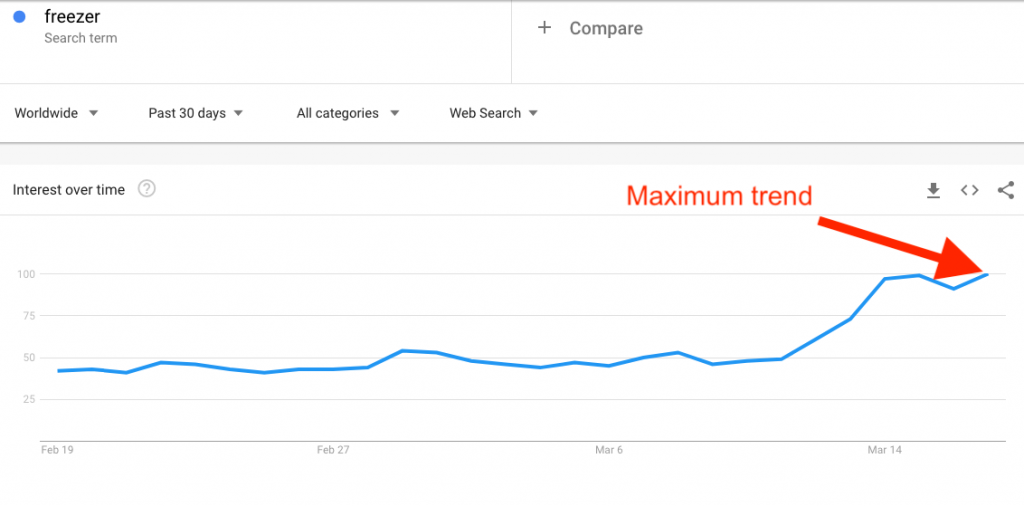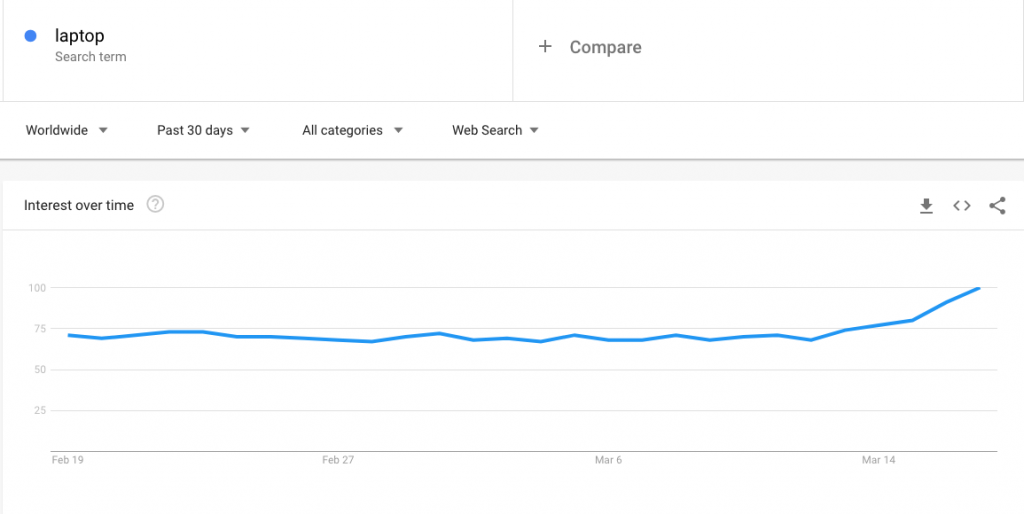 Now is the time to optimize SEO and outplay the competition
Right now the world may be going through a difficult period, but it is only a matter of time before we get back on track. Businesses that take proper care of SEO now will not only ensure steady eCommerce operations in the nearest future, they will also benefit tremendously when the rough times are over. Keeping calm and continuing to grow is, ultimately, what will give you the edge over your competition.
SEO is not the only way
While SEO will serve your business well in the medium-to-long perspective, there is also a huge potential for PPC campaigns. A lot of PPC campaigns have been put on hold recently to save money and, in general, due to uncertainty in the market.
However, there are fields which can gain maximum value from PPC right now, if they are willing to put effort into launching and maximizing their campaigns.
Food delivery, kitchen appliances, printer refills, home entertainment, and online courses, among others, can be successfully promoted via PPC campaigns to boost revenue, while people around the world are forced to stay home.
Bottom line is, a combination of well-executed SEO and PPC campaigns will help your business cover both short-term and long-term strategies.
A quick actionable SEO check-list:
Identify new keywords opportunities related to new buying patterns & lost competition
Focus on local to local
Fix internal technical issues
Start backlink building while competition is low
Generate news-related content to convert more organic traffic

Focus on those keywords that are falling in trends for now. COVID-19 pandemic is temporary while people's consumption patterns are permanent.
Focus on a medium-term strategy
Things to consider planning PPC campaigns:
Paid campaigns restructuring and bids adjustment – now is the time when competition can go lower, hence you need to scan all new bid opportunities on a daily basis
Leverage new buying intents in paid ads
Found this information useful? Looking for ways to optimize? Need assistance from a pro team launching a PPC campaign? Now is the time! Let us help you!
Have any questions? Feel free to get in touch to book a free consultation or schedule a call!