What is product bundling?
Product bundling is a sales strategy when several different or the same products are offered to customers in a bundle, often for a discounted price. It might sound similar to product upselling and cross-selling, but product bundling is usually the result of cross-selling and upselling.
Types of product bundling
The three main types of product bundling are:
Same product bundling – users can buy more than one item of the same product and save money
Mixed product bundling – users can buy different types of products cheaper than buying them separately, e.g., a shirt and a tie
Pure product bundling – a strategy of selling products that can only be bought in a bundle and not separately.
Product bundling strategies with examples
Read the full list of different strategies on how to nudge users to purchase a product bundle when shopping at your online store.
Pre-selected product bundle items with a combined CTA
This is a product bundling strategy that makes for a smooth user experience. Customers only have to click on one CTA to add the bundle products to their shopping carts.

Text notifications about product bundling
This is a simple but effective strategy to encourage purchasing a product bundle by showcasing the offer with a discount code right next to the product quantity selector.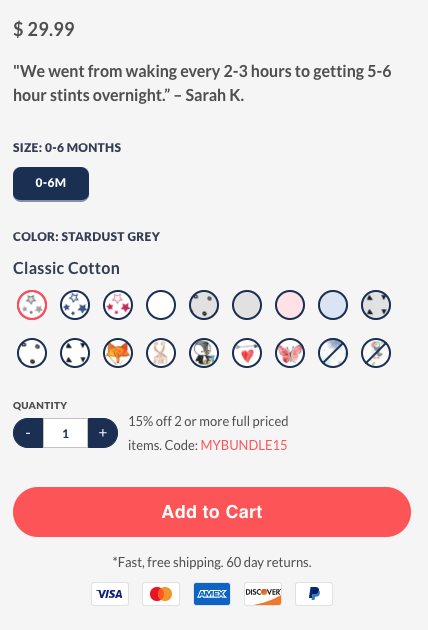 An interesting strategy is to divide the product details page into separate tabs, naming one of those "Bundle & save".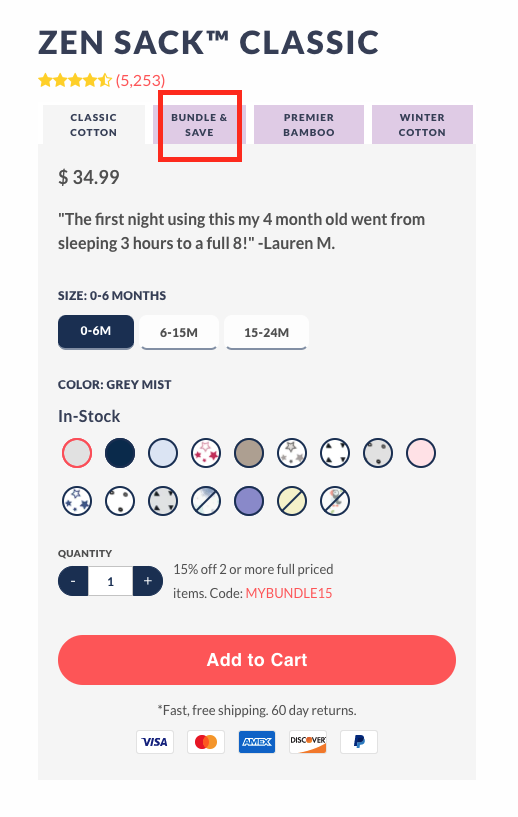 Product bundles displayed as product recommendations
Displaying the product bundle offer within product recommendations is a widely used strategy. For example, the "Buy the look" bundle has become very popular in the apparel industry.

Product bundles linked in product photos
Another strategy, less common, is to display product bundling in the product's photos with "Shop the look" or a similar CTA.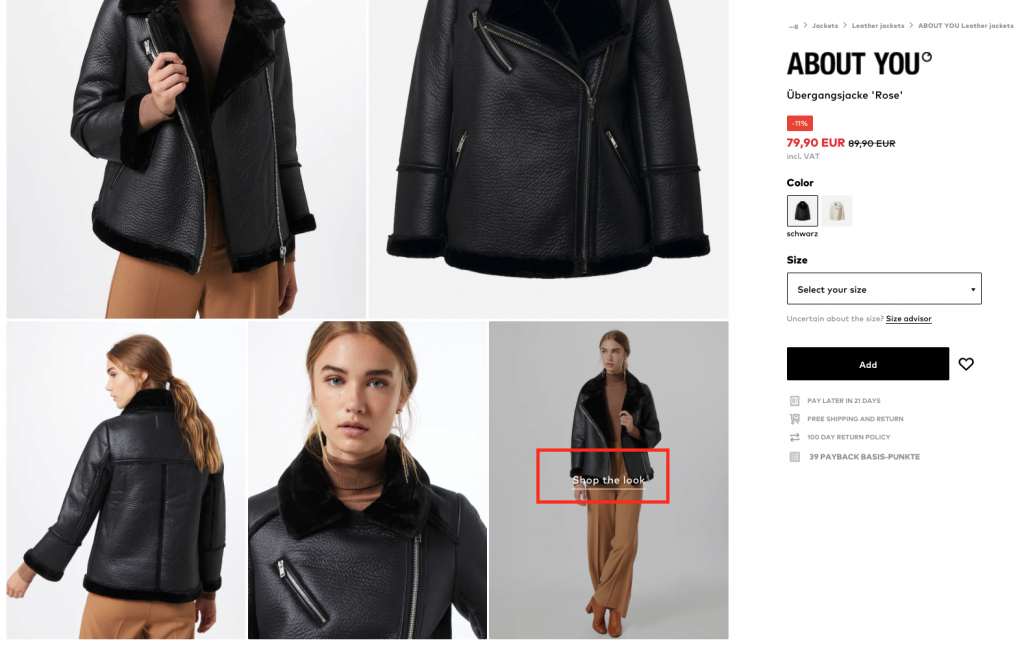 A frequently used strategy is displaying bundle "boxes" after the product description. In these bundle boxes, users see the offered products, the amount they would save, and a CTA that adds all products to the cart.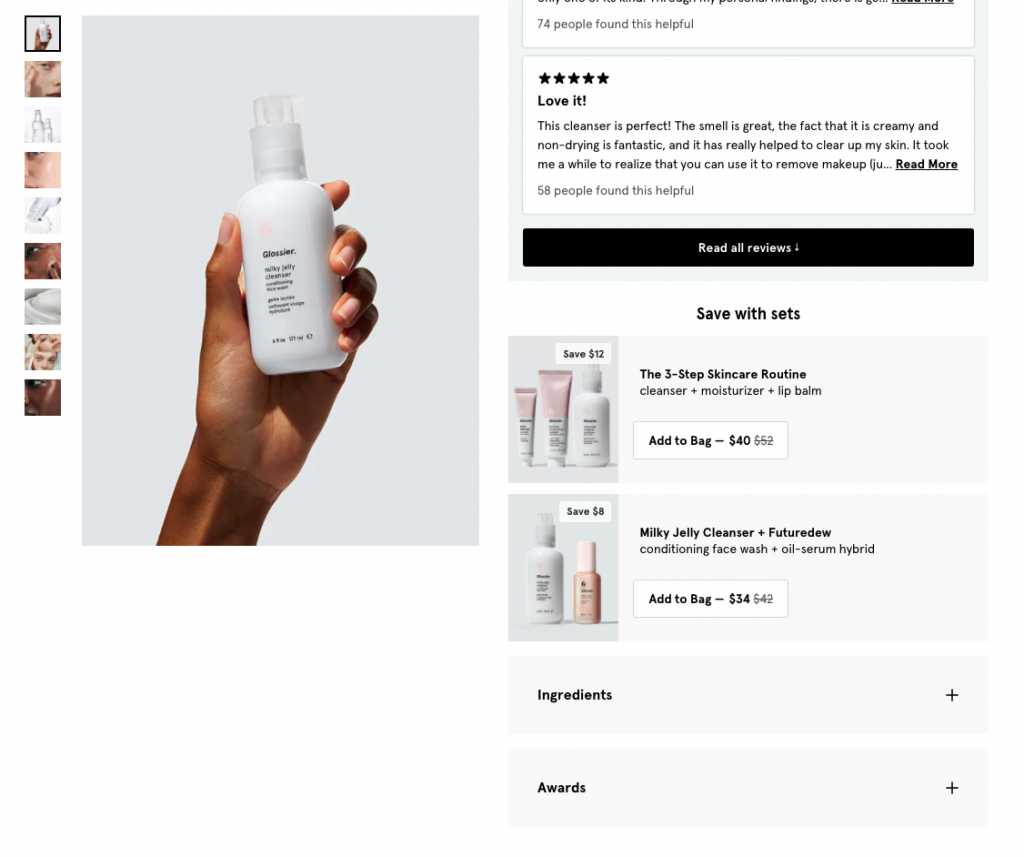 "Shop by look" product bundles
You can decide to let users shop directly by bundles. In the apparel industry, instead of displaying the "look" items on the product details page, users are presented with all "look" items on the details page as part of the whole set and can add all of them to their shopping cart at once.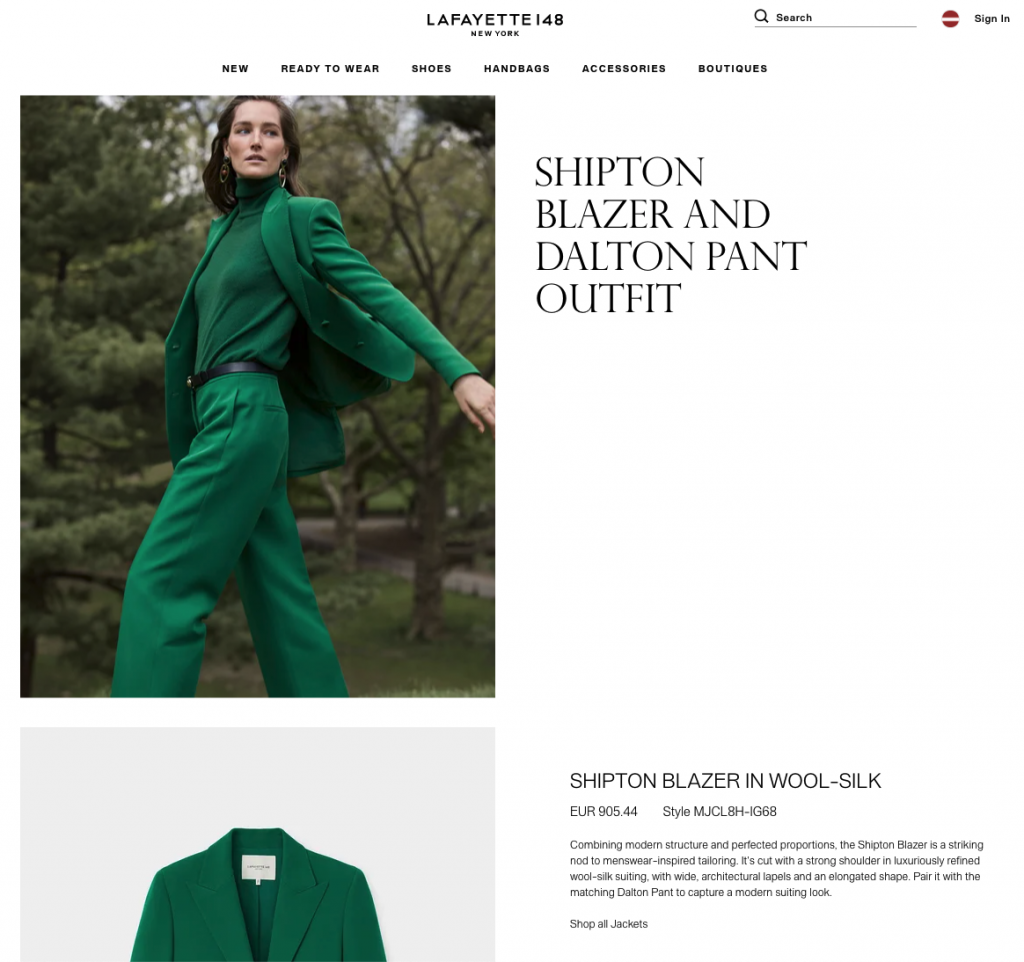 Product bundle CTA in the product description
Displaying a bundle-related CTA as part of the product description is a simple but effective strategy. When clicked, it takes users to the related product bundle.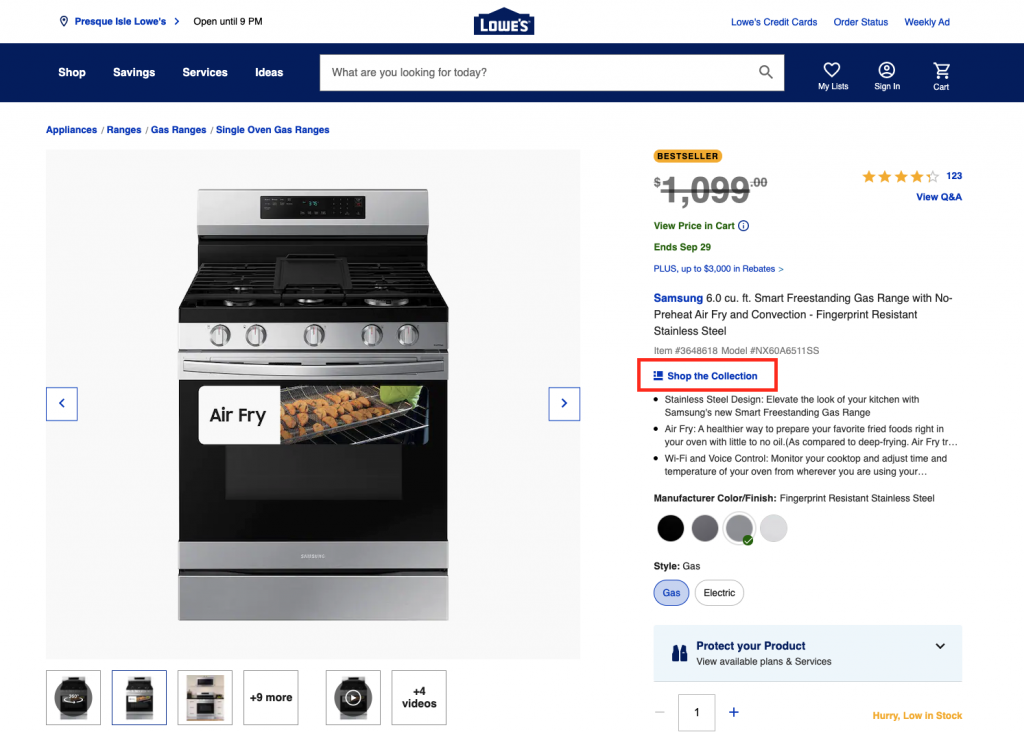 Just remember, the most important thing with product bundling is to create a sense of value for users. They need to know what they are gaining when purchasing this bundle. That gain is not always money (in terms of savings). It can also be convenience and time because they won't have to go and look for products separately, or ideas on how to combine outfits.
It should always be a combination of clever product bundling and a convenient bundle display strategy.
Looking for ways to leverage product bundling strategy on your eCommerce store? Our Growth Team can help you match your goals with the best strategies that are proven to work. Check out our UX design services or shoot us an email at [email protected] and we'll be happy to tell you more!