Anyone considering a new job will do their research on prospective companies and what they provide beyond the salary and the place of work. This tells us that we cannot simply offer an applicant a reasonable figure and expect them to accept it. It takes more to convince a candidate that a company is prepared to take care of its employees. But after recruiting for an organization with more than 500 talented employees from different parts of the globe, we think we know how to create a benefits package that will attract potential candidates and keep them around.
The benefits package
Each company has a different benefits package that it offers to its employees, so it is important to develop a competitive package on top of the base pay to attract future employees and retain existing ones.
The main goal of a benefits package is to attract and retain employees. But it should also reflect the company's goals and values, thus driving desirable behaviors that will lead to reaching those organizational goals.
While some benefits are regulated and required by law, a good benefits package should also show that the company is interested in the employees' health, wellness, and future—ideally leading to improved job satisfaction, work-life balance, and productivity.
Job satisfaction
An employee that feels valued will have greater job satisfaction than those who do not. A benefits package that shows that an employer cares about its employees can make these employees feel happier and motivated to work. Wellness programs, paid time off, and workplace perks are usually included in benefits packages that achieve this.
Work-life balance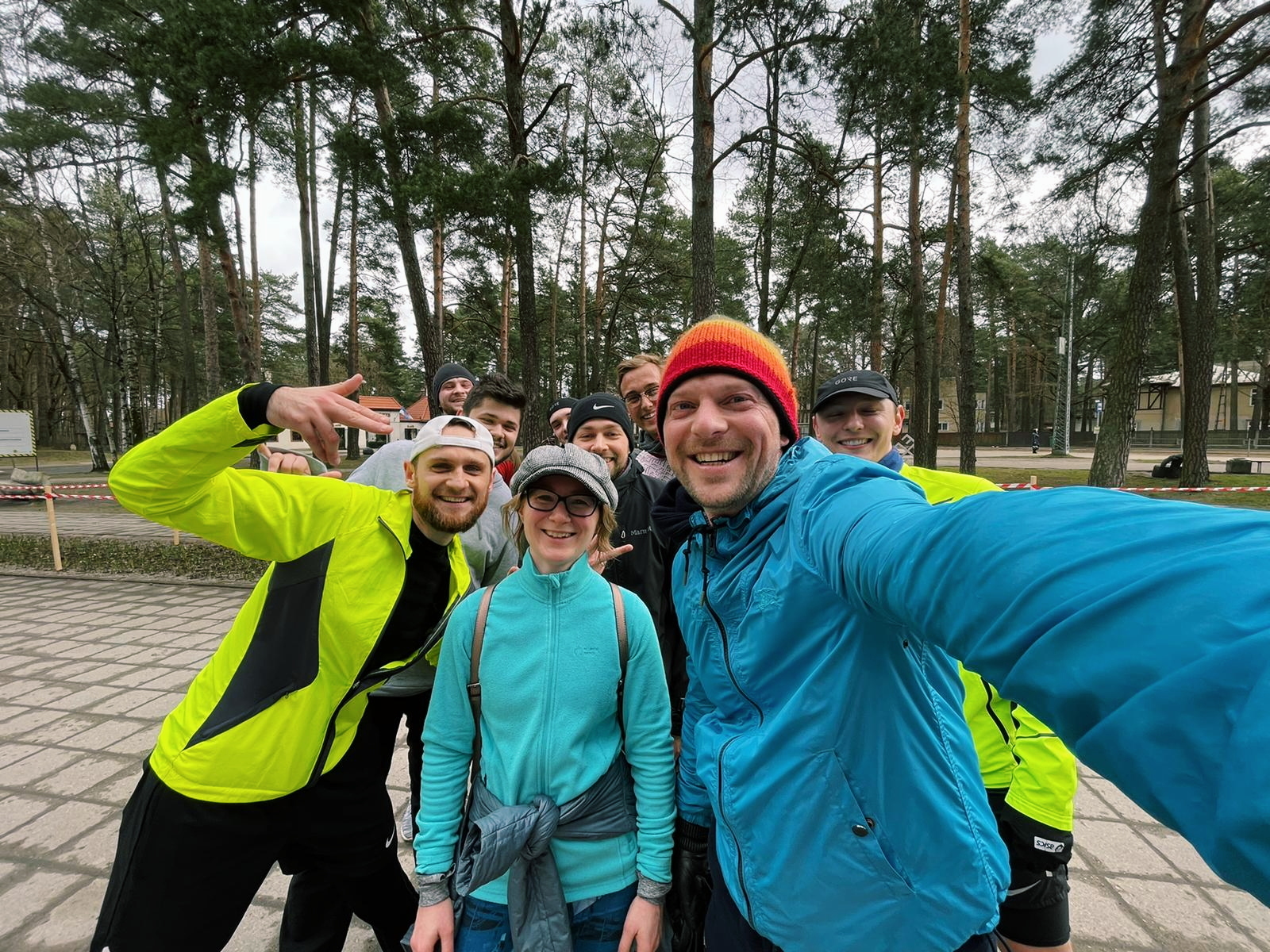 Benefits that promote work-life balance can help lessen job-related stress and prevent burnout. Allowing employees to work from home, have flexible hours, and take paid time off are some examples of benefits that improve work-life balance for employees.
Higher productivity
A good benefits package creates a virtuous cycle (the opposite of a vicious cycle). Its positive effects can lead to higher productivity, which can also lead to improved work-life balance and job satisfaction. Happy employees perform better, experience less stress, and stay longer in their jobs. It's a win-win for both the employer and the employee.
scandiweb global benefits
scandiweb has always been a great believer in education and self-growth. That's why we make an effort to ensure that employees receive all necessary training and take additional courses as needed. Some of the best benefits we offer at scandiweb are growth opportunities. We value fresh perspective, new ideas and solutions, and continuous improvement here.
Opportunities for growth
When you start working as a junior, you receive training at the beginning of your employment. While that is not a bonus but a requirement, it's when you'll start growing with us. scandiweb has developed a wide range of learning bonuses—from certificates and courses to conferences. Found a course in your field that you want to take to grow as a professional and bring more value to your team? Go for it! Whoever you are in the organization and wherever you are in your career—a developer, project manager, HR professional, or marketing specialist—scandiweb will cover all costs when it comes to expanding your knowledge and honing your skills.
Support for remote colleagues
Because we have expanded into a global team, another great benefit we offer at scandiweb is our support for our remote colleagues.
While some might enjoy the space of their own home as their workplace, others find it harder to focus and get tasks done at home. That's why we have created a bonus for co-working space rental. And for those who enjoy working from their home, we offer support in organizing and improving their home office.
Crowdbonus
We encourage colleagues to support each other while learning in the process. As we do, we also value showing appreciation to those who extend a helping hand, which brings us to our monthly bonus system—Crowdbonus. The best part of it? You send bonuses to your colleagues, and your colleagues send them to you. Maybe someone helped with a coding issue, shared a heartfelt conversation with you, or sent you a delicious recipe of your favorite food. Whatever it was that someone did that you appreciated, you can say "Thank you!" at the end of the month by sending them a well-deserved bonus.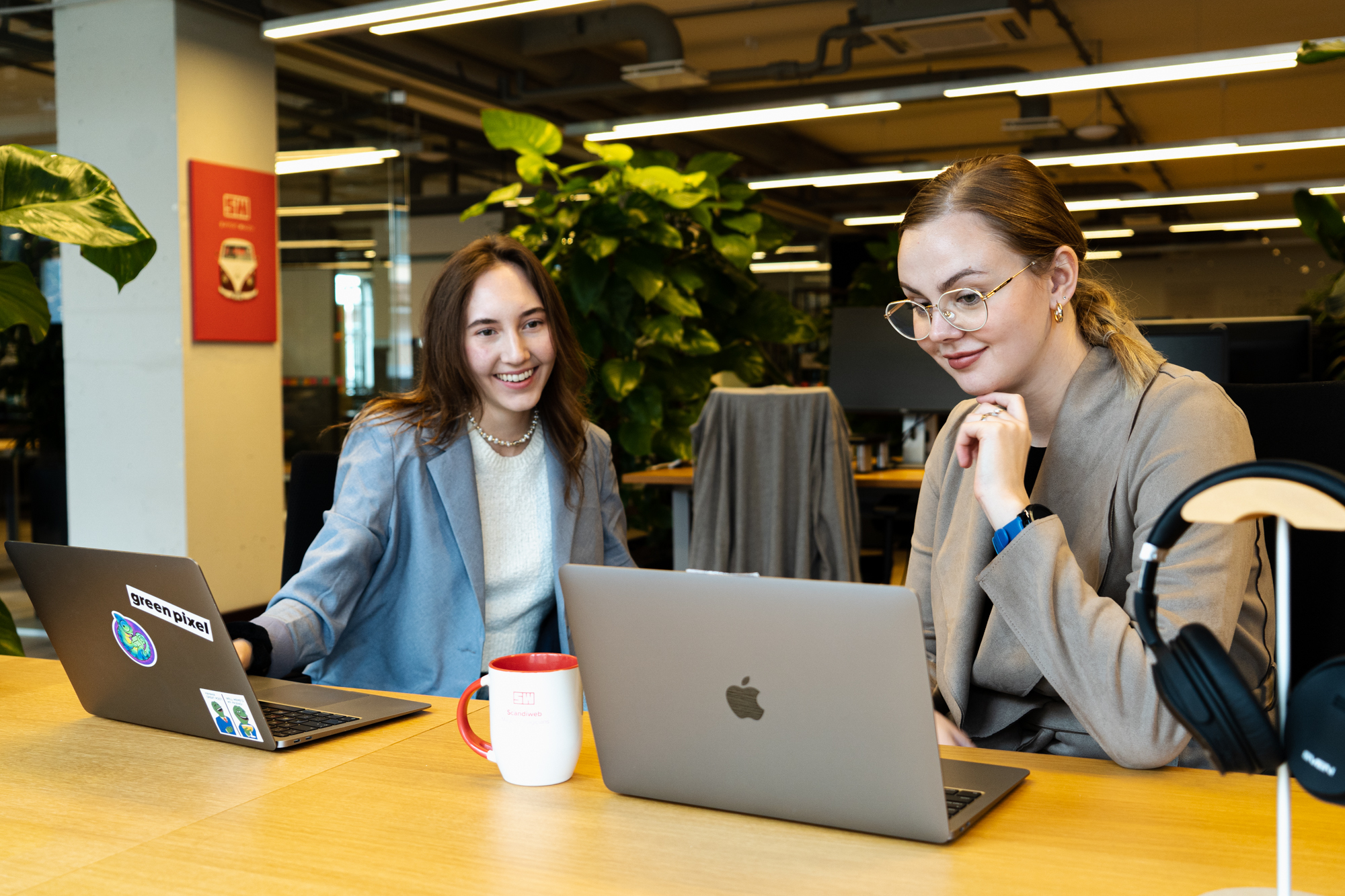 Every employee is given an allowance on Crowdbonus each month to distribute among colleagues. They send the bonus with a message that says what they are thankful for. While the message stays anonymous, it is still a great way to show appreciation to a colleague who's been helpful. And this activity promotes positive feelings in both the giver and the recipient, which is basically the whole organization. Remember how happy employees perform better and stay longer in their jobs?
Ready to be part of our story? Head on over to our Careers page and find a position that matches your interests and skill set. We'll be waiting for your application!
Related articles:
Candidate Outreach: Our First Step to Finding the Perfect Match