Backlinks are one-way hyperlinks leading from one website to another with the main goal of improving search engine visibility and increasing organic rankings. Google and other search engines consider backlinks as upvotes for your website. Although Google makes frequent algorithm changes, quality backlinks remain a key ranking factor.
In this article, we'll go through the steps of a successful backlink building workflow, starting from doing a backlink audit and competitors' research to the best tools and link-building strategies.
1. Backlink Audit
First things first, you need to perform a backlink audit for the simple reason that it allows you to check whether the site is in good shape before you begin working on it. That means making sure that there are no spammy backlinks which could hinder future SEO efforts.
Another reason, more important than risk – there's an opportunity! When you take a good look at your site's backlinks, you quickly understand how powerful a good link profile is. You'll see where you can get more high-value links that will boost your site's performance and rankings.
Step-by-step process
1. Getting an idea of your competitors' backlink strategies before starting your audit is crucial to realize where you stand. At the very least, you can run a quick Ahrefs analysis for each of your competitors to see their DR, referring domains, types of links, backlink history, and how many backlinks they have.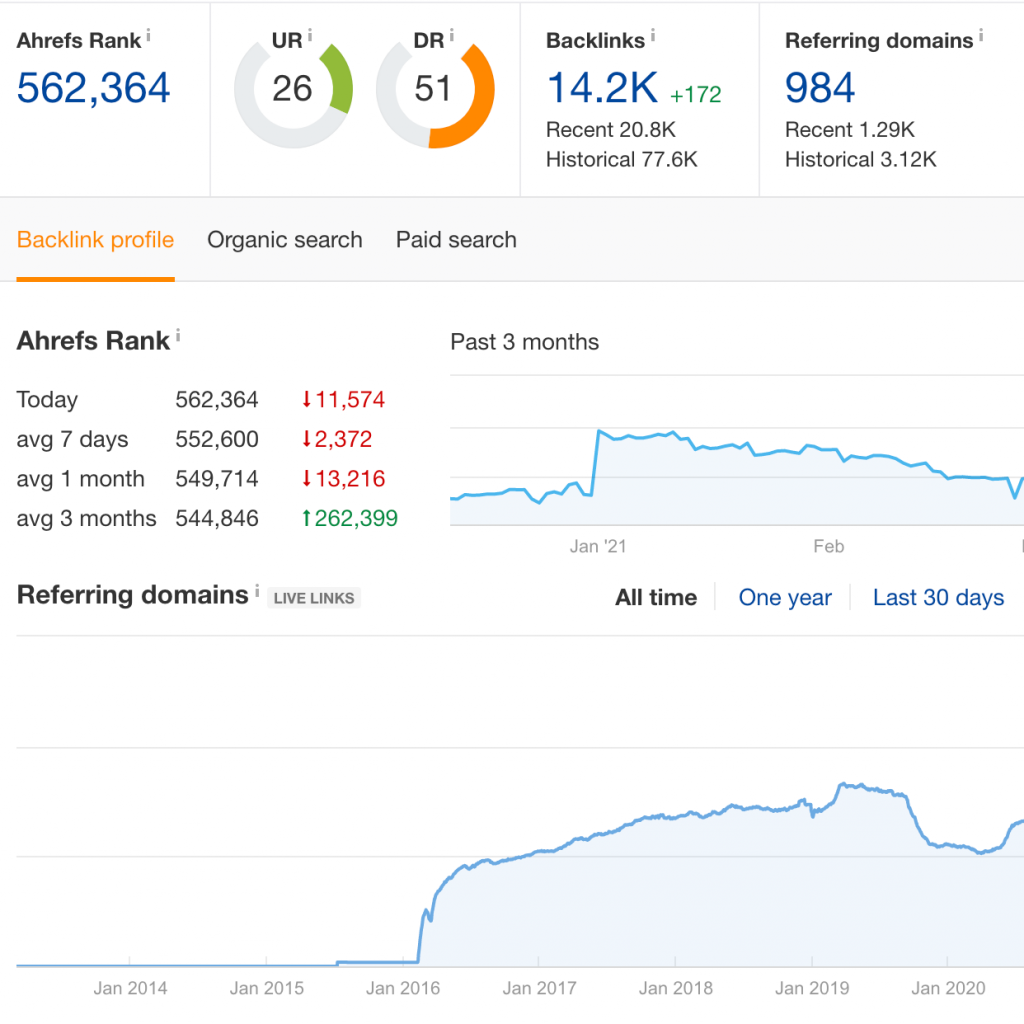 Check what kind of anchor text your competitors are using to see if any of their tactics are worth noting.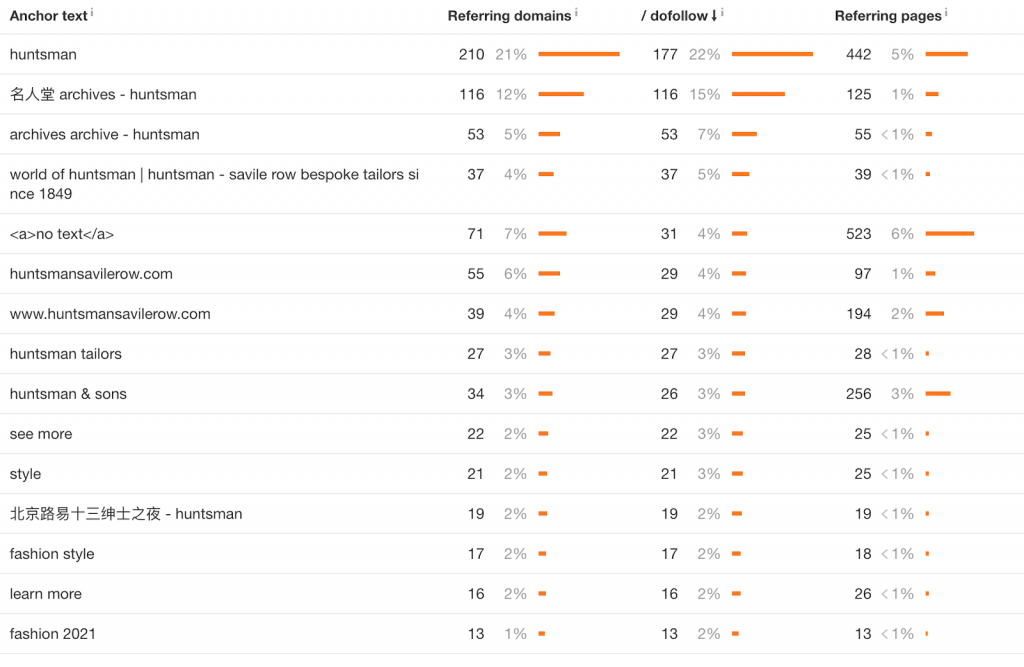 This way, you're getting valuable information on your competitors that you can use as a benchmark to understand your own site's link profile. Armed with this information, you're now ready to dig into your link profile audit.
2. Check your backlink profile. The easiest way to do it is to use Ahrefs Backlink Profile Overview (or similar tools offered by Moz, SEMRush, or Monitor Backlinks) to see the total number of backlinks to your site, their DR, and anchor text.
3. Analyze your backlinks. You can then either check them manually (which is going to be painful if there are a lot of links) or by using Ahrefs. It will be easier to analyze backlinks if they are exported from Ahrefs as a CSV file.
Export all your Live, broken, and lost backlinks to Google Spreadsheets and sort them by DR
Check links that have a DR lower than 30
Look for any inconsistencies in your backlinks – huge drops, high rise of backlinks, as that can mean that you have gotten an algorithmic penalty from Google (although big drops in organic traffic don't always mean a penalty, it's definitely something worth looking into). See the example below:

4. Make a plan to fix and improve your backlink profile. We can break this down into a few important actions that might apply to you:
Removing bad links by disavow file. If you've spotted all of your bad backlinks, you can go through a pretty simple process to remove them and recover your backlink profile. First, you need to find all of your bad backlinks, especially backlinks from spam sites, paid links, and links from penalized sites. Second, you need to request for those links to be removed by contacting the site owner or disavowing links.
Fixing dead backlinks. If a backlink is from a landing page that no longer exists, you should disavow that link or create a 301 redirect to an existing landing page.
Improving your DR. While recovering from link penalties and fixing dead backlinks doesn't take too much time, improving your DR is a long-term strategy. After the first audit, you'll have some idea of links that work and a general idea of what works for your competitors. Make a mental (or actual) note to research these opportunities later on.
Backlink "spring cleaning"
Before you begin, decide if it's necessary, and perform it only if you have a considerable number of spammy, artificial, or low-quality links pointing to your site that will likely cause a manual action or have caused it already.
Create a list of links to disavow, assemble your list of pages or domains to disavow in a text file, and upload the disavow file on GSC.
Backlink gap
The backlink gap is a difference in the number of referring domains that you have vs. that your competition has already acquired. To calculate the link gap, your focus should be on the number of meaningful links.
The easiest way to get that number is by evaluating the DR of each referring domain. You can do it via Ahrefs' Referring Domains report, which shows you the number of all referring domains.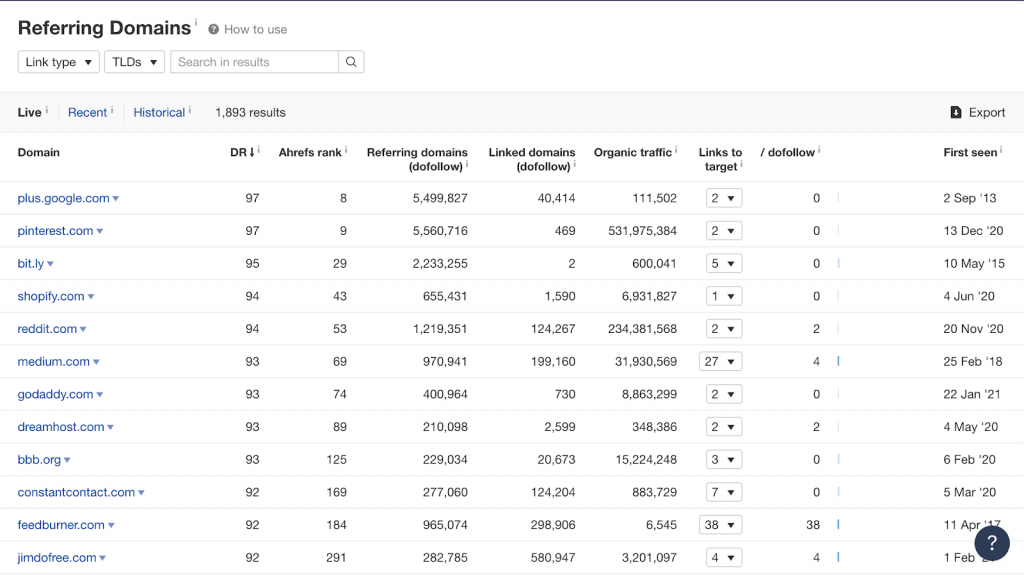 Once you have a list of websites and their DR, you need to export the results and see how many links are from the top-quality (DR > 70), medium-quality (DR ≥ 30), and low-quality websites (DR < 30).
Calculate the gap between your Referring Domains vs. competitors.
2. Backlink Research
Step 1: Use backlink gap analysis. Since you already know your highest-ranking competitors, use them as your case studies.
Step 2: Export your competitor backlinks. Many links won't be worth pursuing, such as low-quality, no-follow, or those from foreign-language pages. Filter them out.
Step 3: Find replicable links. Look at the context of the link to understand why it was given (look at the "referring page" and "anchor and backlink" columns for this), and then figure out if swapping out or adding your link would add value to the linking page.
3. Backlink Building
In the context of actual link building, let's discuss:
Replicable links
Listings/Social bookmarking
Guest post writing
Podcasts
Brand mentions
HARO
Replicable links
This is a good opportunity if you have something unique to replace the previous link with. Did you talk about something that your competitor didn't? Did you offer a unique viewpoint? Do you have a more up-to-date statistic about the same thing in your article? Write that email.
Other potential reasons for reaching out to consider: if the graphic they've embedded could use an upgrade, pitch yours; if you found a broken link from your competitors, reach out. Want to buy links? Probably not the best idea!
Listings/Social bookmarking
Are backlinks from listings/directories hurtful? Not if done correctly. They can help you to make up a diverse backlink profile, provide local SEO opportunities, help to build your website's trust and DA, as well as help with brand awareness, and send referral traffic to your site.
Not to mention they're cheap to build! When compared to other link-building tactics, backlinks from listings are efficient and easy to get – simply find a directory and submit your information.
Guest post writing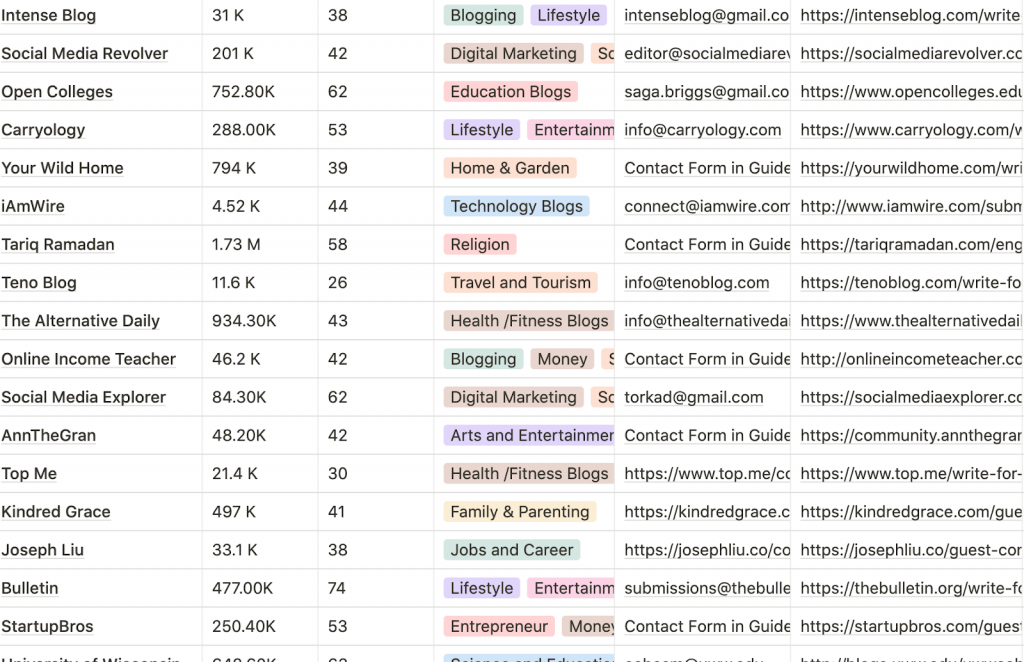 Typically there are three main goals for guest blogging:
Positioning yourself as an authority and well-known name in the industry
Getting exposure (traffic) back to your website
Building backlinks to your website
Look for:
Content that is focused on your niche/industry
Blog with engaged readership (posts have been shared socially and commented upon)
A blog owner who is active on social media (so you know that they will be promoting your work on their site)
Podcasts
First, consider being a guest speaker to reach and promote your content to brand new, large audiences, build trust, authority and create powerful contextual links.
Or offer sponsorship – unlike paid backlinks, there's no social stigma around this. As a result, you get a backlink from a high DR niche/industry-related website.
Unlinked brand mentions
Step 1: Find unlinked brand mentions. Set up alerts on Ahrefs, TalkWalker, Google Alerts, sort through the mentions.
Step 2: Find contact information. The ideal contact would be a site's webmaster, especially if there are external links in the article but, for whatever reason, none leading to yours.
Step 3: Reach out. Find a reason it would benefit the webmaster to take the time and effort to insert a link to your website.
HARO – connect with media
​​With HARO (Help a Reporter Out), it's possible to get high-quality backlinks from domains you usually would have no chance linking to. HARO sends a daily email with all the source topics that need experts, so all you need to do is find a topic that suits your business, answer the questions asked in the description as detailed as possible, and make a pitch.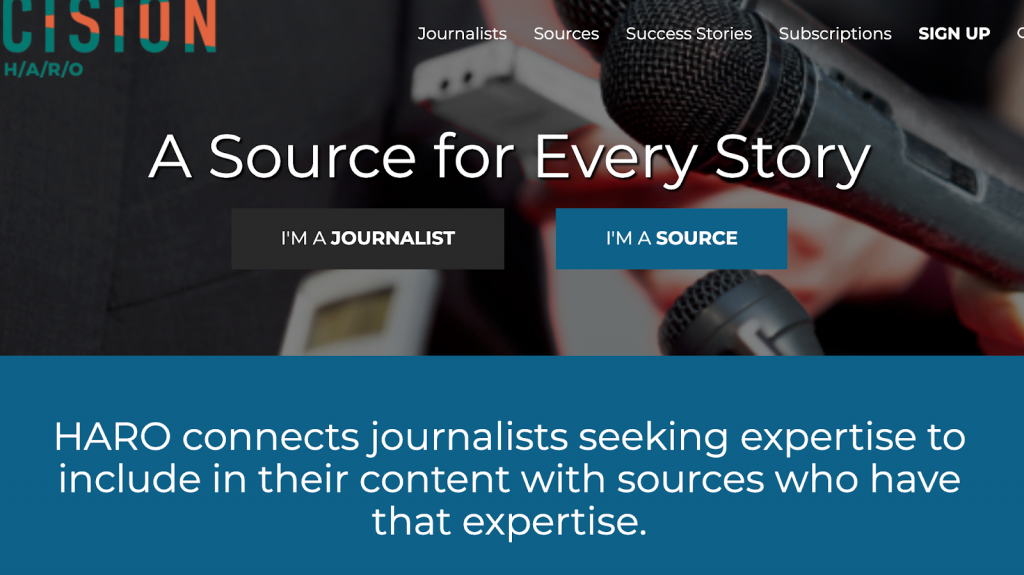 Need assistance in building industry-specific backlinks to strengthen your website? We're here to help you ensure SEO excellence and increase revenue from organic traffic, starting with a free SEO audit.