About
Baker Creek is North America's largest heirloom seed company—distributing about 1.4 million catalogs annually, featuring approximately 1,000 heirloom seed varieties.
The company used to managed all their ads before working with scandiweb. As we studied how Baker Creek previously managed their ads and what strategies they've used, we figured we could increase their revenue by strengthening campaign management and venturing into new ad channels. We started working from Google Ads followed by Meta Ads. After discussions on expanding to more channels, the choice fell on Twitter Ads.
Objectives and strategy
We started off with the Whole Seed Catalog promotion. Every year, Baker Creek presents this huge, book-like publication with over 500 pages of glorious garden photos, recipes, stories, and their passion for rare seeds and heirloom gardening.
The main goals for this project were to increase traffic from Twitter, find the right target audience, and get a ROAS of greater than 200%.
Our main objectives for the project:
Increase the number of new customers
Double the ROAS
Decrease CPA month over month
Our PPC strategy revolved around the following:
Understanding the client's business
Finding the right target audience based on different target options
Creating catchy tweets for the promotion
Efficient and regular account management
Our approach
Our approach consisted in:
A/B testing different types of audience and further analysis of audience insights for better understanding and ad optimization
Focusing on building long-term winning campaigns
A/B testing different campaign objectives until we found the winning structure, then scaling it further for better results
Using various creative approaches and ad formats to find the best approach
Regular campaign management and optimization
Results
We promoted the 2023 Whole Seed Catalog with Twitter Ads as the main product for the fall season, advertising it as available only for pre-order. Working hard on composing creative tweets and visuals, we succeeded in creating high-performing campaigns—winning against our competitors.
Cost per click: -77%
Conversion rate: +335%
Conversions: +430%
Cost per purchase: -94%
Revenue: +791%
ROAS: +330%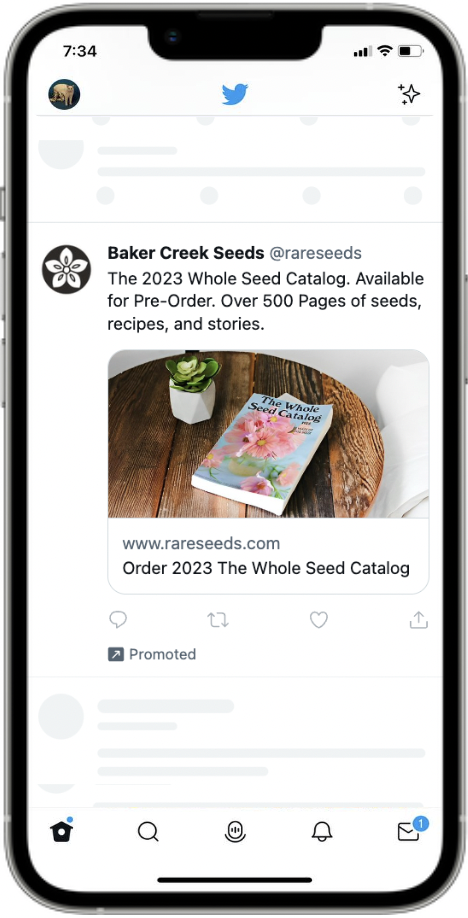 Best performing Twitter Ad: September & December results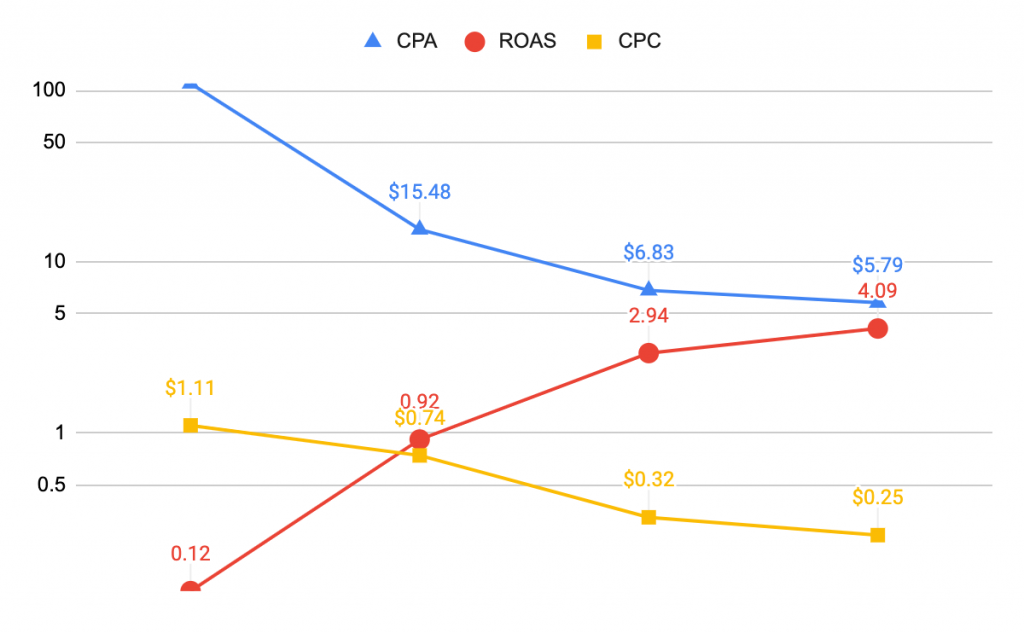 Focusing on the right audience and smart insights analysis helped us get good first results from the new ad channel for the client.
Violetta Danilkovich is a Certified Twitter Ads Specialist, having passed all 9 Twitter Flight School certifications.
Are you looking for ways to better manage your PPC campaigns? Need a dedicated strategist to optimize your conversions and drive sales? We have proven ways to increase PPC campaigns ROI for you. Get in touch with one of our PPC strategists at [email protected], or book a free consultation.