Since online stores have become a thing, there has been a clear divide between shopping in a brick and mortar store and experience in the same store online. Metaverse tech is the key to merging online and offline shopping in many different ways, limited only by your imagination and, of course, resources. 
Think of it as a virtual place where the physical and digital worlds of eCommerce meet and allow for a customer journey that totally redefines what is considered a typical eCommerce experience, from virtual and augmented reality, AR shopping tools, to social campaigns, NFT sales, and more. World-famous brands, like Amazon, Coca-Cola, Gucci, Louis Vuitton, Balenciaga, and others have already leveraged metaverse tech in their brand storytelling and community building.
Our latest collaboration with Sportland connects online gameplay with real-life gear on Roblox metaverse. The Land of Sports, creation by Scandiweb and Sportland on the Roblox online game platform, is a virtual arena where anyone can compete online for real prizes, be it sports equipment, gym wear, Sportland gift cards, or discount codes.
Currently, there are 2 games developed, but our teams have plans to expand the game area to a full decathlon championship in the near future.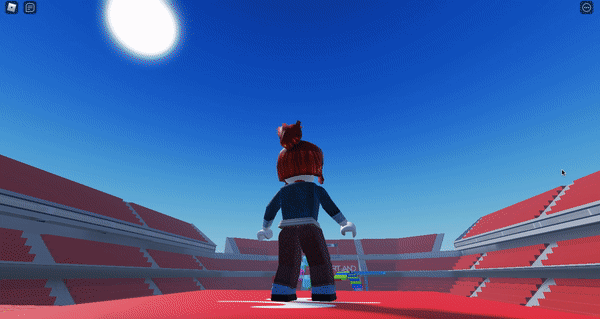 Play The Land of Sports here! 
Sportland's virtual experience is expected to increase brand awareness, customer loyalty, and connect people to the brand online and offline.
With Sportland's virtual arena as our first metaverse project, we hope to continue exploring the divide and bridging the gap between the physical and digital world in projects to come. Do you have an idea to try within your company? Let's discuss and make it happen!
Powered by Scandiweb Roblox / Metaverse lab.