Some could say that normalcy is gradually returning to our lives, yet, the day-to-day is probably never going to be the same, nor will eCommerce. On the bright side, alongside the challenges of adapting, the past couple of years has opened up many opportunities for innovation in the eCommerce industry.
We've rounded up a list of the top five 2022 eCommerce trends everyone should know about to stay ahead of the competition.
2022 eCommerce trends:
Machine learning & data science for eCommerce
Augmented reality for eCommerce
Chatbots
Sustainable and eco-friendly business
Multichannel shopping
With these trends in mind, the future of eCommerce is much easier to predict and know what direction your business should be heading. Let's dive in!
1. Machine learning & data science for eCommerce
The significant role of artificial intelligence (AI) in the future of eCommerce doesn't come as a surprise. AI technology, and machine learning especially, already have a deep impact on the industry, and it will keep evolving in 2022.
Today eCommerce stores can access more information and data than ever before. There are insights into customers' behavior, what led to the purchase or prevented the purchase, how they interact with different channels, and so on. Machine learning can help retail and other eCommerce companies assess all of this data to launch tailored campaigns and make other well-informed business decisions.
Aside from analyzing large amounts of data, machine learning for eCommerce and digital marketing offers many business benefits: a boost in conversions, marketing campaigns highly relevant to the target audience, as well as efficient inventory management, and other improvements to in-house operations.
Here are some ways to introduce machine learning and data science in eCommerce:
Personalized product recommendations
Being able to anticipate online customer needs and offer them a product or a service before they realize they need them is a great asset. A report made by Salesforce revealed that online shoppers are 4.5 times more likely to add items to the cart and eventually buy them after clicking on a product recommendation. Machine learning allows you to identify shopping patterns and make these data-informed predictions. Many eCommerce store owners have leveraged machine learning for retail to create and enable a personalized product recommendation engine.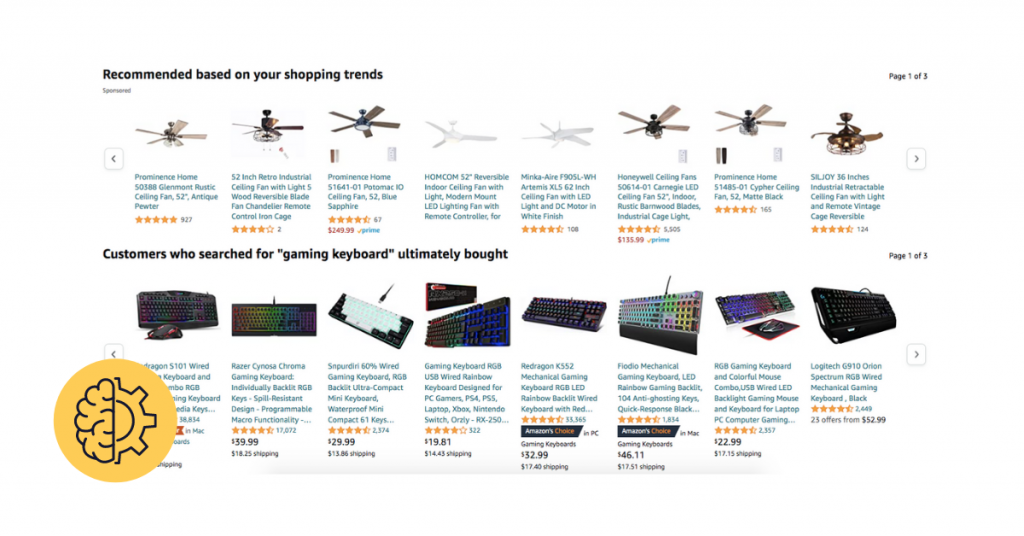 Optimized pricing
Online store shoppers are usually more price-sensitive and more inclined to compare the prices with your competitors than they are in-store. Implementing dynamic pricing solves this issue. Machine learning can provide relevant data and readjust prices by assessing various factors all at once, such as customer type, day of the week and time of day, competitor pricing, product demand, and so on.
Supply and demand management
Every online retailer needs to keep track of the stock to satisfy customer needs. Those needs tend to change over time, which can result in unwanted expenses and unsatisfied customers. Demand forecasting and proactive supply and demand management can be critical for online stores. By leveraging machine learning and creating an AI-powered algorithm, you can gather data to see quantitative, accurate real-time predictions about the inventory.
2. Augmented reality for eCommerce
One of the biggest challenges of online shopping is the limitation of trying on and interacting with the product as you would in a brick-and-mortar environment.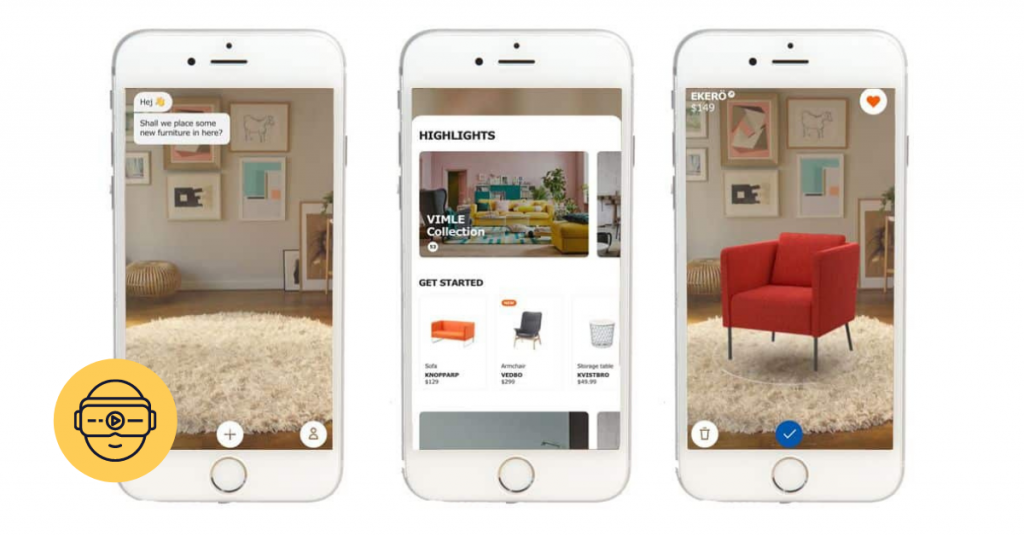 Augmented reality shopping gives online customers the opportunity to try on the product or see the product in their home before purchasing it. Many retailers have come out with augmented reality applications over the years to help their customers find and buy the perfect item from their website. This trend is only going to pick up speed in 2022.
Here are three main benefits of why you should consider offering your customers augmented reality shopping:
Improved conversion
If shoppers have a clear idea of the product they intend to buy, they are more likely to convert into customers. With the implementation of an augmented reality app on your eCommerce store, you'll be able to offer an interactive shopping experience and increase conversion rates.
Reduced return rates
It's nothing new that customers often return the items they bought due to them being different than described on the website. The more likely reason for that is not being able to try on the product or see it in their home and therefore make the right choice. The implementation of augmented reality applications is proven to have a significant positive impact on the decrease in product return rates.
Personalized shopping experience
Instead of shopping for clothes on mannequins or models, imagine the user could see what the clothes look like on them, choose the perfect size, and get personalized recommendations. This level of customization by offering augmented reality shopping is likely to increase overall sales.
3. Chatbots
If you are running a business where the same queries overload your call centers and email resulting in unsatisfied customers, and you're low on support service resources, you should definitely consider investing in a chatbot.
How about we go over some numbers? Gartner predicted that 85% of all customer interactions will occur through chatbots by 2020. They also concluded that 53% of customers would happily message rather than call a customer service agent. And $8 billion will be saved by 2022 from businesses using chatbots, according to IBM.
eCommerce chatbot use cases
Take a look at these eCommerce chatbot examples that prove the positive impact chatbots have on ROI.
eCommerce chatbot example: L'Oréal
The L'Oréal Luxe team decided to try to improve customer experience and increase brand awareness with the 'Find the Perfect Fragrance' chatbot—a helpful, fun, and easy-to-use virtual fragrance consultant. Knowing their audience, they chose Facebook Messenger as the messaging channel.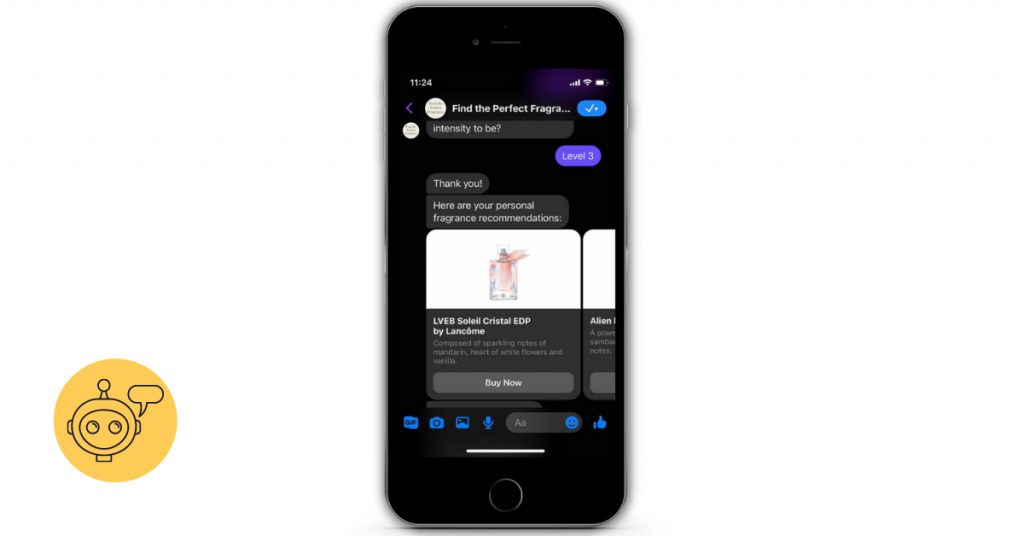 With this chatbot, an interactive experience guides users through answering several questions. Based on the answers, the bot recommends relevant fragrances from the L'Oréal online store. Soon after the launch, 75% of users reported the chatbot to be 'Very helpful' making their shopping experience much more enjoyable.
eCommerce chatbot example: TreeRing
TreeRing, an online service for creating custom yearbooks, automated the lead qualification process through a chatbot, therefore, easing the sales team's production of sales-ready leads and significantly saving their team resources. The introduction of a chatbot that chats with current and potential customers for them resulted in a 15x ROI through a 10% increase in pipeline value for TreeRing.
4. Sustainable and eco-friendly business
Sustainable eCommerce is hardly a new trend, yet being an environmentally friendly business is especially important in 2022. The topic of being environmentally friendly has been steadily trending up over the past 5 years, and there are still clear benefits of going green for a business.
Due to multiple changes in legislation, countries pledging to go for 0 emissions, advancements in climate-neutral delivery, and the relevance of reusable or biodegradable packaging, the increased attention towards product characteristics and environmentally friendly order fulfillment, sustainability is becoming more and more a defining factor of how your company is perceived. It's not about good PR anymore, as the whole shift in values in society is underway.
There are multiple benefits of going green and future-proofing your business:
Improved brand image
Competitive advantage
Increased productivity and reduced costs
Better financial and investment opportunities
Readiness for future legislation changes
Advanced employee retention
Healthy work environment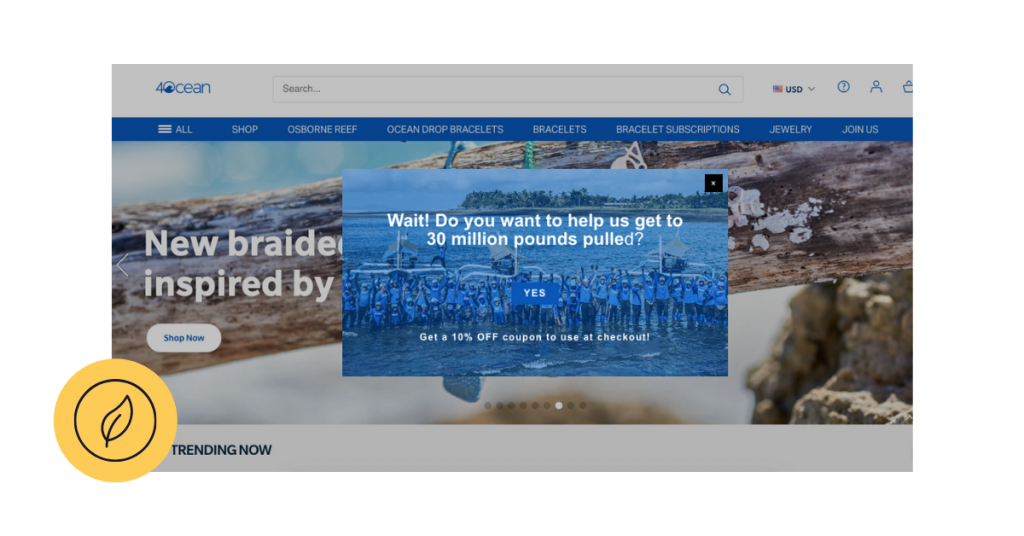 As good as an example 4ocean is, you don't have to commit to ending the ocean plastic crisis right away. Start with something simple! To ensure your business is eco-friendly and sustainable, work on optimizing your processes. Store goods close to your customers to shorten shipping distances and minimize the impact on the environment. Showcase certificates and quality seals on products and throughout your website to attract new customers and give existing customers a good feeling about supporting your brand.
5. Multichannel shopping
In 2022, multichannel eCommerce is the best way to reach today's customers. The popularity of online marketplaces such as Amazon is undeniable, and the number of marketplaces is increasing. For sellers that means a range of sales channels to expand to.
Another giant that today's customers and merchants are facing is social media. Integrating shopping features across social media platforms, for example, Instagram Shopping, can be a key strategy in your product discovery, brand awareness, and community building.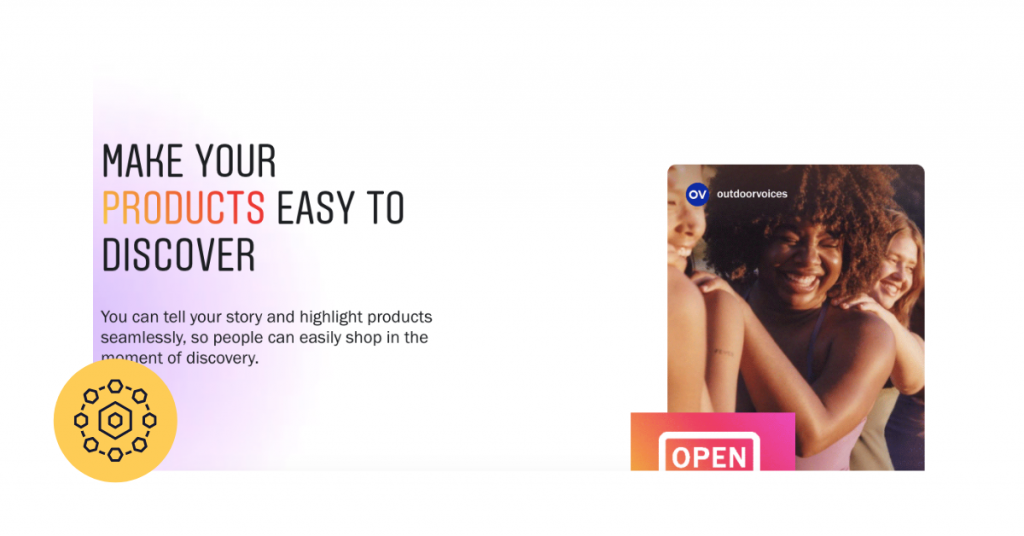 Research and introduce new sales channels in addition to your store for increased visibility of your products to your target audience, or take it one step further and immerse yourself and your customers in the phygital retail experience.
Conclusion
The mentioned 2022 eCommerce trends open up many opportunities this year to set yourself apart from the competition, improve your customer shopping experience, and have a successful business year. Don't be afraid to tackle challenges and new tech head-on and take advantage of the innovation!
If you're looking for a qualified eCommerce partner ready to take on anything in 2022, the Scandiweb team would be happy to jump on a call anytime. Get in touch with an expert now!