Intercom, Wish, Lego
eCOM360 2020 is just around the corner. The theme has been announced, the venue is great, and the MC for the event is awesome. With speakers from all across the spectrum joining us to share their unique experiences in eCommerce, we'd like to use this chance to properly introduce the lineup. So let us get to know the speakers!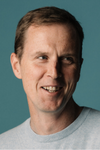 John Collins, Director of Content at Intercom
Speech topic
MORE THAN WORDS: DELIVERING CONTENT MARKETING THAT CONVERTS

Session details
It takes increasingly more effort for content marketers today to struggle through the digital noise that results from all the digital data produced yearly.
Amongst thousands of content tactics out there, it is crucial to understand what is going to work for you. Intercom has been one of the fastest-growing SaaS companies of its generation, thanks to its content marketing, and John has played a big role in that success. In this session, he will expand upon ways of taking your content strategy to the same heights.
What you will learn
How to be heard through the noise generated by content marketing
How to produce content that will attract the right kind of potential customers
How to choose the right KPIs for content so that it helps grow the business
Trends coming down the line and ways you can stay ahead of them
About John
With over two decades of experience with leveraging the power of the written word as a tech and business journalist for big news outlet players, John now leads the team that produces Intercom's award-winning blog, podcast, books, and social media. A content strategist who works tirelessly to facilitate growth for Intercom through content marketing, and seeks up-to-the-minute approaches to reach even further. When it comes to tomorrow's content strategy, John is amongst the best guides to follow.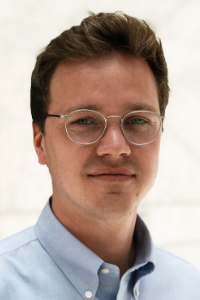 Havard Stjernen, Country Manager Benelux and Nordics at Wish
Speech topic
CLICKS INTO BRICKS: TAKING ECOMMERCE OFFLINE
Session details
Get ready for some whopping facts. Retail death in America is raging (Lowe's, JC Penny, Macy's are all struggling) yet value shopping is still thriving. Americans only have 400 USD liquidity. 7 out of 10 brick and mortar stores opened in the US last year were dollar stores. SE – Dollar store has exploded in the last year. All those lead to one question answered in this session by the global leaders Wish themselves – why is price-conscious shopping still an untapped market?
What you will learn
What is the Wish Local program based upon
How to set up offline UA and local pre-deployed inventory
Ways of converting mobile traffic to online foot traffic (into local partnership stores)
The process of taking local mom and pop stores online 
About Havard
He has worked with incubator programs and startups, including in China and in the Rocket Internet ecosystem.
Then he transitioned to getting a job at Wish: "I worked with online marketing and e-commerce and then Wish showed up on my radar. I thought it was an interesting product and made contact. "
 Some of his focal points at Wish are
Finding ways to build a more sustainable supply chain,
Improving product safety and customer satisfaction,
Optimising price policy to address changes in product import fees,
Market outreach via targeted advertising campaigns.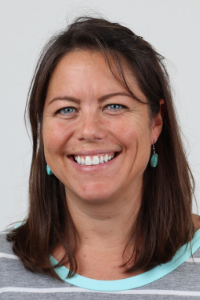 Melissa Jane Pickering Head of Interactive Play at Lego
Speech topic
ADOPTING A DIGITAL STRATEGY WITHOUT REINVENTING YOUR PRODUCT
Session details
In today's world of technology and the ease at which we can interact digitally, children have different opportunities to learn and play than it was for previous generations. It's more important than ever before for toy companies to leverage these opportunities to ensure kids fulfill their potential as creative problem solvers and lifelong learners. Discover how LEGO designers are engaging kids in new experiences by safeguarding the core creative principles of the original brick and using technology in a fun, playful, and relevant way.
What you will learn
How toy industry giants leverage opportunities offered by today's technology
How to shield the original product heritage amid the sped-up digital advancements
What is the LEGO designer approach into creating new customer experiences
About Melissa
Melissa Pickering heads up the Interactive Play Center at LEGO, leading a team of designers that work across the LEGO portfolio to blend digital and physical play. She has worked in the field of interactive kids products for 15 years, from innovating theme parks as a Disney Imagineer to founding an ed-tech startup. During the last 5 years at LEGO, she has formed a team to innovate LEGO play through digital experiences. Examples include gamified play like NEXO Knights and learning through play like the Star Wars Droid Commander. The overarching principle for these experiences is to use technology to engage kids in building with LEGO bricks.
Found this post interesting? Stay tuned to learn more about the participants and their talk details.
For more details regarding eCOM360 2020, make sure to visit the official website, follow us on Facebook and Twitter for the latest updates, and, of course, come join us on April 17th, 2020!