T-Mobile, SAP, Urbanista
eCOM360 2020 is just around the corner. The agenda has been announced, the venue is great, and the MC for the event is awesome. With speakers from all across the spectrum joining us to share their unique experiences in eCommerce, we'd like to use this chance to properly introduce the lineup. So let us get to know the speakers!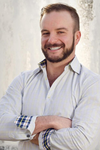 Chip Reno Advertising Technology Leader at T-Mobile

Speech topic
FUTURE IS HERE: PERSON-BASED ECOMMERCE, MARKETING & ANALYTICS TO DRIVE MORE SALES

Session details
How are marketers talking to people and households instead of cookies and devices? How can websites and advertising be personalized in a post-GDPR world, where cookies and device IDs are sensitive (PII) data? Identity management and cross-device technology are changing the way we do eCommerce, customer journey mapping, and analytics. Identity resolution is no longer a competitive advantage, but a must for digital marketing. 
What you will learn
The process for person-based marketing
How to take your first steps in it
The fundamentals of popular digital marketing algorithms
What the future holds for MarTech
About Chip
By night Chip is a musician and electronic music producer. By day he diverts his creativity into building person-based analytics platforms for US-based Fortune 500 companies. Chip holds an MBA and undergrad in Computer Science and has been in digital marketing for more than 10 years, during which he has successfully started 4 companies.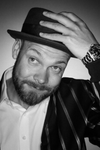 Christian Wehner Global XM Ambassador at SAP
Speech topic
THINK NEW. TRANSFORM NOW
Session details
Transition is universal, not only digital. It changes society, culture, technology as well as our thinking. How can companies cope with this transition? How will they stay relevant to customers in the future? In this innovative session, Christian Wehner invites the audience to open up to new ways of thinking. Changing perspectives, exploring new business models and putting the customer in the center of every action taken.
What you will learn
How artificial intelligence and IoT are contributing to a customer-centric way of thinking
How to switch the focus of your business strategy during changes in society
How you can create an innovative culture within your company
About Christian
Christian Wehner is a Global XM Ambassador of SAP. As a business development expert, he is responsible for various activities around SAP Customer Experience, always thinking creatively, independently and coming up with wild ideas beyond the expected. Besides that, Christian is also a Founding Member of the BAW and Speaker / Thought Leader particularly in the field of "Innovation & Creativity". Before joining SAP, Christian helped to build and position an international online marketing start-up with over 800,000 active users today and managed national marketing at the Red Bull Media House. He has also worked in sales and content production at various radio stations.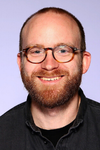 Victor Emilson Group eCommerce Director at Urbanista
Speech topic
BEHIND THE CURTAINS: HOW WE GREW ONLINE FOR 1,000% IN ONE YEAR
Session details
Urbanista, a leading lifestyle audio brand in the Nordics, has established a very strong position and gained an impressive market share in the fast-growing wireless headsets category. Figure out what made Urbanista realize they could compete with giants such as Airpods, and by finding the right audience even come out on top. Why are data-driven decisions the only thing you can trust? What were the practical eCommerce growth tactics used for a staggering 1,000% increase?
What you will learn
How to make concrete data-driven decisions
How to find the right audience to compete in the same weight category as the big brands
What were the exact tactics used for Urbanista's 1,000% growth
Why move all business online in the next few years
About Victor
As the Group eCommerce Director at Strax Group, Victor is responsible for overseeing business planning, content strategy and development, promotional campaigns, website design, customer service, web analytics and web technologies for all D2C brands within the group. A deep dedication to eCommerce drives Victor in helping companies with setting up organizations and improve existing operations. Over the years he has gathered knowledge in building, managing and scaling a versatile in-house eCommerce agency to be able to quickly adapt to market changes, and collected experience in setting overall strategies for present and future eCommerce operations.
Found this post interesting? Stay tuned to learn more about the participants and their talk details.
For more details regarding eCOM360 2020, make sure to visit the official website, follow us on Facebook and Twitter for the latest updates, and, of course, come join us on April 17th, 2020!