TikTok is reshaping the eCommerce landscape. Imagine merging the addictive allure of bite-sized entertainment with the convenience of online shopping. That's TikTok Shop for you.
For brands looking to vibe with a dynamic audience, this is the space to watch. Dive in with us as we unpack the ins and outs of this game-changing fusion of entertainment and commerce in this definitive guide to how to sell on TikTok Shop.
What is TikTok Shop?
TikTok Shop is the innovative intersection of eCommerce and the TikTok platform. It enables sellers, brands, and content creators to display and market their products directly on TikTok through LIVEs, in-feed videos, and the product showcase tab.
TikTok Shop is a space where businesses can seamlessly integrate their products into the TikTok experience, leveraging the TikTok Seller Center to manage and optimize their online storefront. The portal offers an end-to-end solution covering store operations management, customer service and engagement, seller growth and education, performance analysis, policy updates, and more.
Here's what it looks like for Beauty Works.
In which countries is TikTok Shop available?
If you're looking to tap into a global audience, TikTok Shop is for you. Currently, TikTok Shop has opened its digital doors to sellers in Indonesia, Malaysia, Thailand, the Philippines, Singapore, Vietnam, the United Kingdom, and the United States. So, if you're in any of these regions, you're in luck! You just need to learn how to sell on TikTok Shop.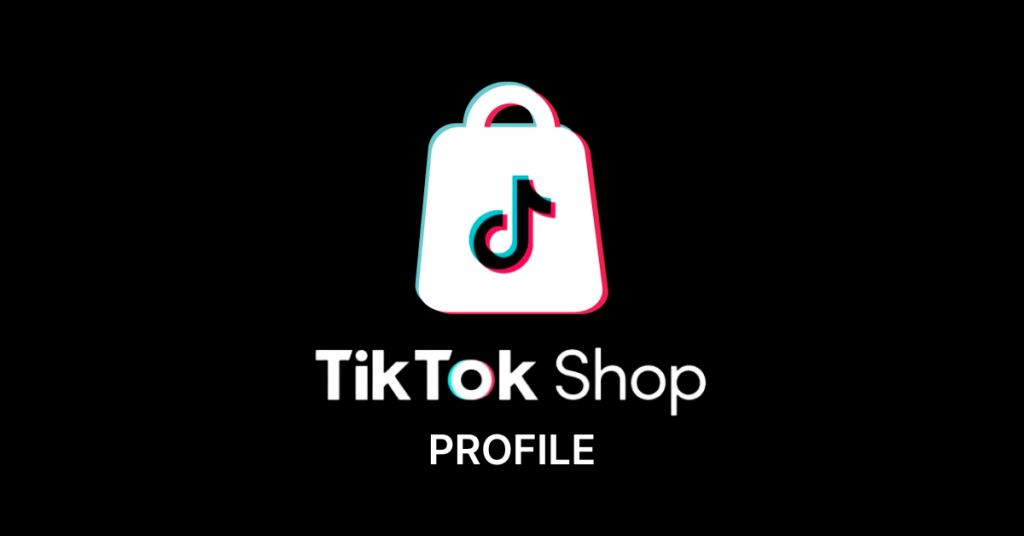 Setting up your TikTok Shop Profile
Starting your journey on TikTok Shop is like setting up a stall in the world's most bustling digital marketplace. But fear not—the process is straightforward.
Head over to the TikTok Seller Center. Depending on your region, you'll be directed to a URL specific to your location.
Step 1: Create a Shop
Navigate to the TikTok Seller Center and choose your region.
Sign up as a seller using either a TikTok Account or Phone & Email.
Once logged in, set up your shop's Warehouse/Pickup Address:
Select your country/region and enter the street address.
Provide the name of a contact person.
Input your postcode and phone number.
Provide a return address for your shop. You can either use the Warehouse/Pickup address for returns or set up a separate return location.
Agree to the relevant terms and conditions and click Start Your Business.
Step 2: Verify your documents
From the TikTok Seller Center home page, click Verify Documents and then Upload documents.
Under Seller Information, select your Business Type: Corporation or Individually-owned Business.
Input your Shop Name.
If you're an individually-owned business: Upload an image of the front and back of your passport, national ID, or driver's license.
If you're a corporation:
Upload an image of a government-issued identification document of the legal representative, company director, or person with significant control (PSC).
Provide a business license, registration, or similar official documents that prove your eligibility to sell your products/services via the shop.
After uploading all required documents, click Submit. Your account application will be pending until approved. If not approved, you'll receive an email with resubmission instructions.
Step 3: Link a bank account
After your business documents are verified, link a bank account to your shop for processing purchases and returns.
Click Link Bank Account, and then Link Account.
Enter the required details: account name, bank name, bank account number, email, address, and building number.
For Individually-owned Businesses: The account name should match the registered name.
For Corporations: The account name should match the company name.
Complete all required fields and click Submit.
Once these steps are completed, you're all set to start adding products to your TikTok Shop.
Setting up and managing your TikTok Shop
With your account in place, it's time to transform your TikTok Shop into an irresistible digital haven for shoppers.
Your shop's appearance should resonate with your brand's ethos. From color schemes to logos, ensure every element tells your brand's story.
Integrate reliable payment gateways to offer a smooth checkout experience. Remember, the easier you make it for customers to buy, the more likely they are to return.
Quality over quantity always wins. Upload high-resolution images, craft compelling descriptions, and categorize your products for easy navigation.
Harnessing the Power of TikTok Seller Center
Think of the TikTok Seller Center as your command center. It's where you'll manage orders, interact with customers, and glean insights from sales analytics. Regularly checking in here will keep your finger on the pulse of your business, allowing you to adapt and thrive in the dynamic world of eCommerce.
With your shop set up and optimized, you're poised to captivate the TikTok community. As we progress, we'll delve into the details of how to sell on TikTok Shop: the art of product promotion on TikTok, maximizing your reach, and ensuring a healthy ROI. Stay engaged, as the best is yet to come!
Promoting your products on TikTok
TikTok is a platform driven by creativity and engagement. To truly shine, you need more than just a product; you need a story.
Integrate product links directly into your TikTok videos. This not only offers viewers a seamless shopping experience but also bridges the gap between entertainment and eCommerce. Whether it's a tutorial, unboxing, or a fun skit, ensure your product is the star of the show.
TikTok Shopping Ads are your billboards in the digital realm. They can appear in the "For You" feed, capturing the attention of potential buyers. Whether you're using short videos, product cards, or even livestreams, ensure your content is authentic and resonates with the TikTok audience.
Collaborate with TikTok creators through the platform's Affiliate Program. It's a win-win: creators get a commission, and you get your products showcased to their followers. Remember to strike a balance between promotional content and genuine engagement to keep the audience's trust.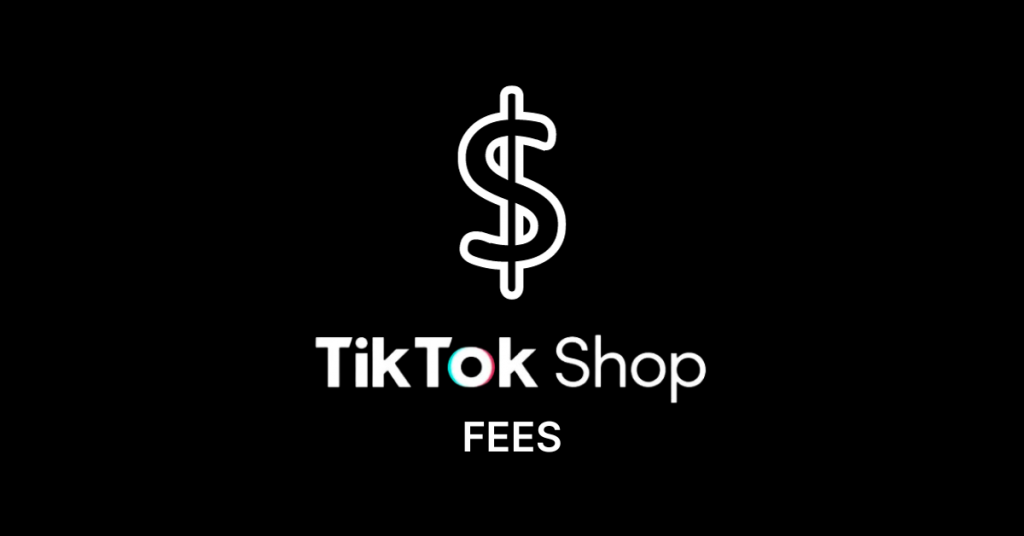 Understanding the TikTok Shop fee structure
Navigating the financial waters of eCommerce can be daunting, but with a clear understanding, you can maximize profits while delivering value to your customers.
TikTok Shop has a transparent fee structure. Familiarize yourself with transaction fees, listing fees, and any other associated costs. This will help you price your products competitively while ensuring profitability.
What does the TikTok platform commission fee entail?
The commission fee refers to the percentage of the total order amount that TikTok Shop imposes on sellers utilizing the platform. In the UK, for example, TikTok Shop imposes a 5% commission on settled orders, encompassing any applicable taxes such as value-added tax (VAT). Tiktok may charge different commission fees depending on the region the seller is registered in.
How does the platform handle commission reductions?
TikTok occasionally implements commission reductions for a limited duration to incentivize sellers. For the most recent updates on incentives, please consult the Seller Centre. Navigate to Seller Centre > Finance > Statement > Settlement Details to review the current commission fee rate.
What is TikTok Shop's prevailing policy regarding commission reduction incentives?
Sellers in the UK who joined TikTok Shop after September 1, 2022 can qualify for a 90-day commission reduction incentive by fulfilling the "Minimum one active product in TikTok Shop" mission within the Missions section of Seller Centre. This incentive translates to a reduced platform commission of just 1.8% deducted from all orders during the initial 90 days following the reward claim date. At the time of publishing this article, it appears that only TikTok UK is offering this incentive.
What constitutes the Affiliate Commission?
The Affiliate Commission is the deducted amount from an order when an Affiliate assists a seller in successfully selling a product, and the order is marked as "Completed." This commission fee is automatically subtracted by TikTok Shop and represents the fee charged to the seller for the Affiliate's role in facilitating sales and promoting their products.
If you're leveraging the Affiliate Program, factor in the commissions you'll pay to creators. Starting with a higher commission can attract more creators, but as your sales volume grows, consider adjusting to strike a balance between expenditure and exposure.
Wrapping up
In the ever-evolving landscape of digital commerce, TikTok Shop emerges as a beacon for brands and sellers aiming to capture the attention of a global audience. It's not just about selling products; it's about crafting stories, building relationships, and creating memorable experiences for consumers.
As we wrap up this guide, remember that the world of eCommerce is as much about adaptability as it is about strategy. The brands that listen, engage, and evolve with their audience are the ones that stand the test of time. TikTok Shop offers a unique blend of entertainment and shopping, making it a goldmine for those willing to innovate and connect.
Ready to boost your TikTok Shop sales? Ask us how! Reach out today for a free consultation and elevate your sales strategy.