Lingerie is one of the few retail categories that has witnessed significant changes with time. The pandemic accelerated the already widespread comfort-wear trend, bringing soft cup silhouettes, sports bras, and relaxed-fit briefs to the forefront. Retailers need to also think about sustainability and diversity, as well as be price-flexible in order to remain in the game in this dynamic market.
Discover the current market threats and opportunities to drive growth in lingerie retail.
Main highlights within the lingerie industry
Lingerie accounts for 4% of all womenswear sold online in the United States and the United Kingdom combined. While this may appear insignificant, the latest research shows that the demand for global lingerie market size and share was around $43 billion in 2020 and is estimated to reach approximately $84 billion by the end of 2028.
Among the biggest global players in the lingerie industry are Jockey International Inc., Victoria's Secret, Zivame, Gap Inc., Hanesbrands Inc., Triumph International Ltd., Bare Necessities, and Calvin Klein.
Global lingerie market by type
Brassiere
Knickers
Shapewear
Others (specialization: loungewear, pregnancy, athletic, etc.)
Global lingerie market by distribution channel
Specialty stores
Multi-brand stores
Online
Trends in eCommerce
During the pandemic, there has been a significant increase in the demand for work-from-home comfort clothing and zero-feel (seamless) products available through eCommerce.
There has also been a shift in customer purchase habits. Because of the pandemic, many women turned to online shopping for their innerwear, where they could find a wide selection of styles. The advantage of this alternative was that they had more privacy.
In addition, the wish to feel more at ease about body image at the beach has resulted in high-waist swimsuits gaining popularity.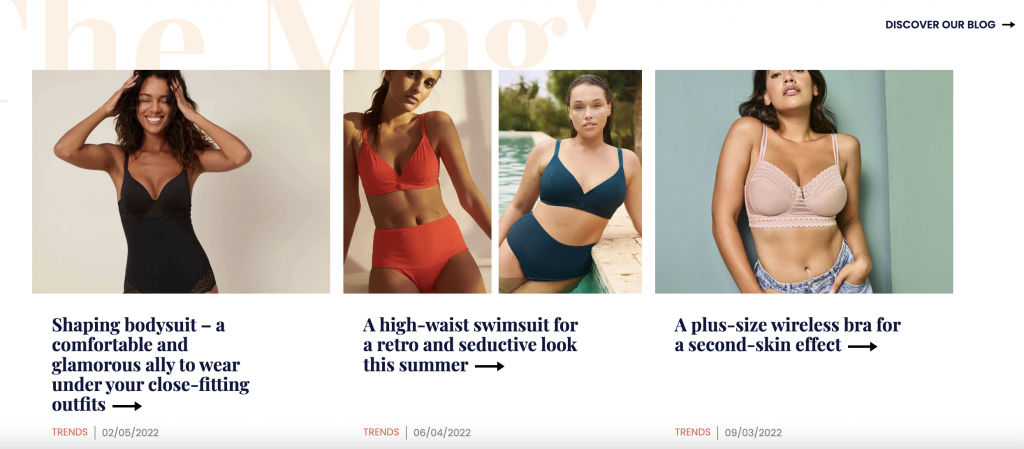 As for the social trends, the rising need for highlighting the body's natural features will increase the footprint of the global lingerie market, and the market players have to be inclusive regarding body types.
Consumer lifestyle changes paired with increased disposable income are most likely going to propel the luxurious lingerie segment. Premium lingerie service includes:
Expert advice / service / packaging
High-quality design, materials
Strong brand image
Targeted client base
Lingerie market: things to keep in mind
Many consumers try to express their personality through clothes, thus, the brand image should not only resemble brand identity but also support consumer self-image. Typically, consumers buy in stores or purchase from brands that support their self-image.
For women, it is equally important that their significant other likes the given piece. However, ensuring comfort and a sense of freedom is the most important factor.
Research shows that the younger audiences are less brand loyal and more impulsive and price-driven consumers. In contrast, middle-aged customers become loyal when they find a brand that they like. This means the young buyers can be converted into loyal customers as they age. The question is—what age is the average turning point? For luxurious brands, an age group should be specified and worked with more intensively to convert them into loyal long-term customers.
Threats
The continuous growth of the intimate apparel segment is generated by women buying more bras and undergarments than what they would need based on the lifespan of the products. However, if customers switch to a minimalistic lifestyle, the sales will be heavily affected.
In addition, the following trends need to be considered:
Brands have to be careful with the body image represented in the marketing materials, as society becomes more demanding and sensitive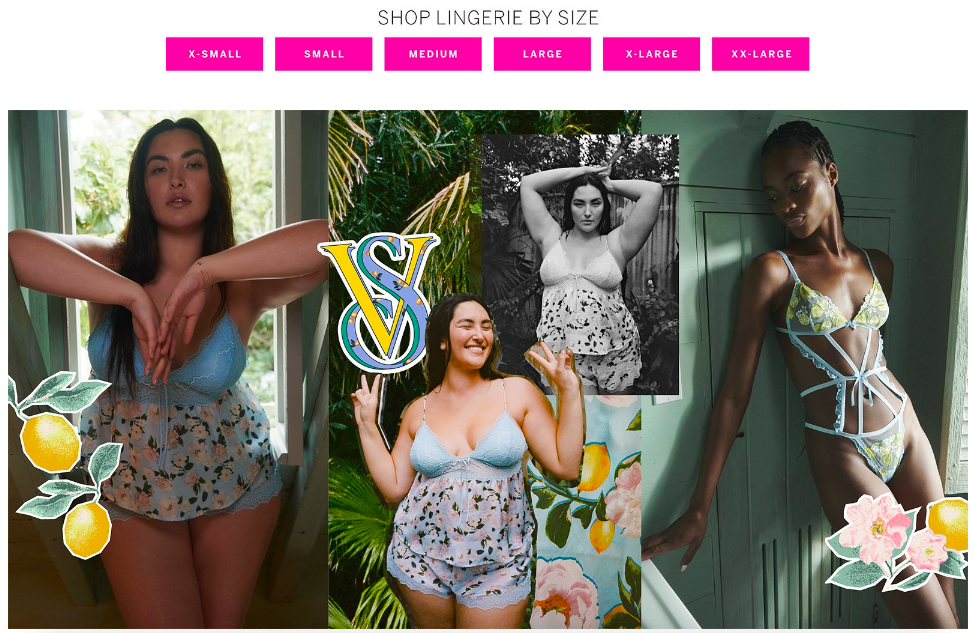 Cotton price increase with inflation—continued supply chain bottlenecks affecting raw materials and delivery costs. Underwear's reliance on cotton has resulted in a YoY increase of 10% in the US and 22% in the UK for products made entirely of cotton. Retailers will be required to make price adjustments regarding their comfort styles to align with these market shifts
Technology: wired and push-up bras are losing their market share as consumers prefer to go wireless
Opportunities
Women with curvier shapes and senior women are valuable consumers who deserve special attention. They are mostly brand loyal, so companies need to make them committed consumers by providing loyalty programs, detailed marketing communications materials, and the presence of experienced sales staff.
The presence of influencers should be taken into account as well. If the target audience is chosen wisely, a social media post by an influencer can greatly impress the potential customer, help them to get to know the collection of a given brand, and encourage them to visit the store.
Additional opportunities:
To address sustainability, retailers began to invest in period pants which have skyrocketed 273% YoY—the menstrual underwear market continues to gain traction as an environmentally friendly alternative to single-use sanitary items
Increased demand for comfort, functionality, and sports lingerie
Increased demand for larger size variety
Addressing the aspects that your target customer is looking for is the key to driving growth in the lingerie industry. Need assistance in discovering concrete opportunities and setting goals for your brand? Scandiweb's dedicated team is one message away—write to us at [email protected] or use the orange chat bubble on this page.