About
Koene is the official distributor of go-karts and karting parts, featuring many big names in the karting industry in their store. When reaching out to scandiweb, their primary objectives were to increase organic traffic, improve user experience, and boost revenue.
With a focus on optimizing meta titles and descriptions, updating key product listing pages (PLP), and addressing technical issues, Koene aimed to achieve significant growth in a short period.

Project goals
Enhance meta titles and descriptions to improve search engine visibility and click-through rates
Update and optimize key PLP pages to enhance user experience and drive conversions
Address technical issues to improve website performance and user satisfaction
Achieve substantial revenue growth through strategic SEO initiatives.
Approach
Meta title and description optimization
The SEO team conducted an in-depth analysis of Koene's website, identifying areas where meta titles and descriptions could be optimized. By aligning meta tags with relevant keywords and crafting compelling messaging, Koene's search listings became more enticing to users, resulting in increased click-through rates (CTR) and organic traffic.
PLP updates
Key PLP pages were identified for improvement and updated to provide a seamless user experience. Through strategic optimization of PLP content, including keyword research and content enhancements, Koene aimed to enhance visibility and attract targeted organic traffic, ultimately driving conversions.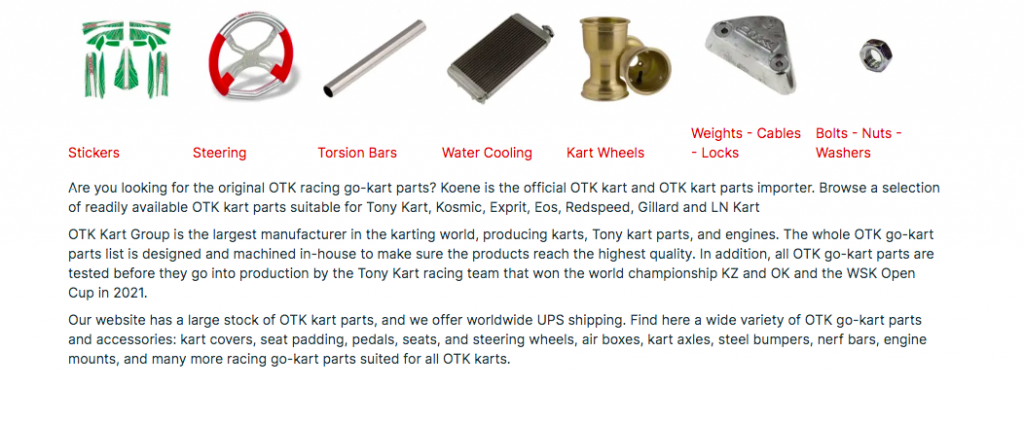 Technical issue resolution
The SEO team worked diligently to identify and address various technical issues on the website. By improving website performance, page loading speed, and overall user experience, Koene wanted to enhance user satisfaction and engagement, driving organic traffic and revenue growth.
Results
Through a comprehensive SEO strategy combining meta optimization, PLP updates, and technical issue resolution, Koene achieved revenue growth of 40% when comparing June to the previous year. This substantial increase in revenue underscored the effectiveness of the implemented SEO initiatives in driving tangible business growth.
Most notable improvements included:
+32% organic traffic when comparing the last 6 months to the previous 6 months

+46% organic traffic YOY when comparing the last 3 months to the previous period

Need assistance in driving organic traffic? Have additional SEO concerns? Our team is up for any challenge! Browse our SEO services or write us a message, and we'll get back to you shortly.