Digital commerce businesses face immense challenges in offering engaging, seamless, and efficient shopping experiences. Enter commercetools, a headless and composable commerce platform that empowers businesses to create captivating shopping experiences across myriad digital touchpoints. Dive in as we unpack the limitless commerce possibilities it brings to the table.
Overview
Discover the limitless possibilities of commercetools, a headless commerce platform that provides powerful features and has been recognized by The Forrester Wave™.
Transform your business with commercetools' features such as cloud-native architecture and manage multiple digital touchpoints to customize customer journeys.
Compare pricing plans, customer feedback, and features against your specific needs to determine if commercetools is the right eCommerce platform for you.
What is commercetools?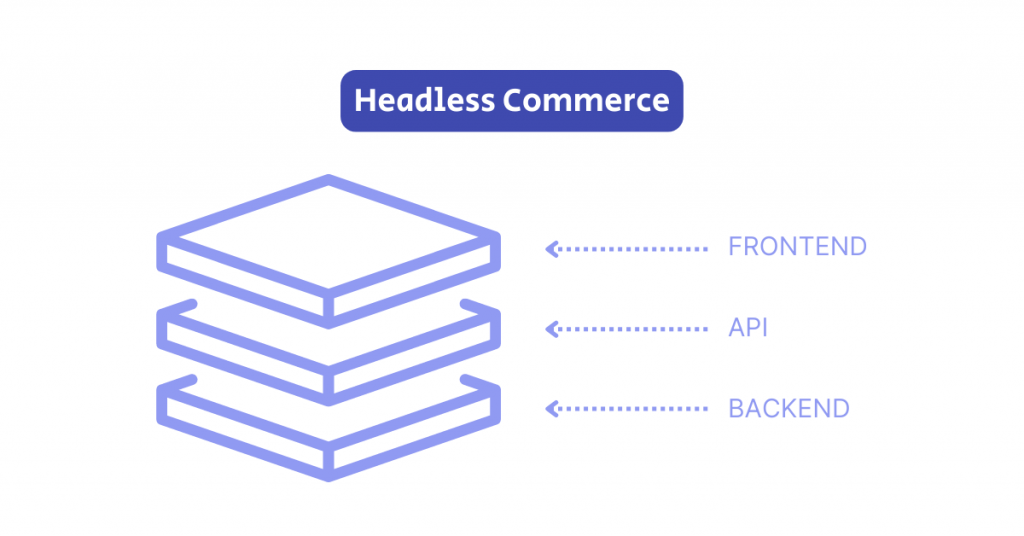 Commercetools is a headless commerce platform meticulously designed to empower businesses to create engaging shopping experiences across all digital touchpoints. At its core, it offers limitless commerce possibilities, making it a beacon of innovation in the eCommerce landscape.
This powerful digital commerce solution enables businesses to design shopping experiences for any channel quickly and effectively. It's not just about creating shopping platforms; it's about enhancing conversion through remarkable shopping experiences that stand out in a crowded digital marketplace.
Discovering the power of commercetools
Commercetools is not just another digital commerce solution. It is a revolution in the eCommerce industry, recognized by Forrester Wave, and designed to drive businesses ahead in a competitive market.
Its power lies in its impressive set of features, including a microservices architecture, API-first approach, and cloud-native infrastructure.
Composable Commerce revolution
The Composable Commerce revolution is a groundbreaking development in the eCommerce industry that allows businesses to embrace innovation and become more agile and creative in their approach to online commerce. It's an approach that enables businesses to construct, customize, and expand their digital storefronts rapidly and effortlessly.
Commercetools is at the forefront of this revolution, offering a cloud-native SaaS platform that provides businesses with the tools they need to build, customize, and scale their digital storefronts. The commercetools platform facilitates the management of multiple digital touchpoints, allowing businesses to stay ahead of the evolving digital landscape.
The Forrester Wave recognition
The Forrester Wave recognition is a benchmark in the technology industry. It is an independent assessment that evaluates companies based on product features, customer service, and pricing. And in this prestigious evaluation, commercetools has emerged as a leader in the Q2 2022 B2B Commerce Solutions Wave report.
Forrester Research recognized commercetools as a leader in the B2C and B2B commerce space for its innovative approach to eCommerce. With high ratings for product features, customer service, and pricing, it's clear that commercetools is helping businesses stay ahead in the competitive market.
Transform your business with commercetools features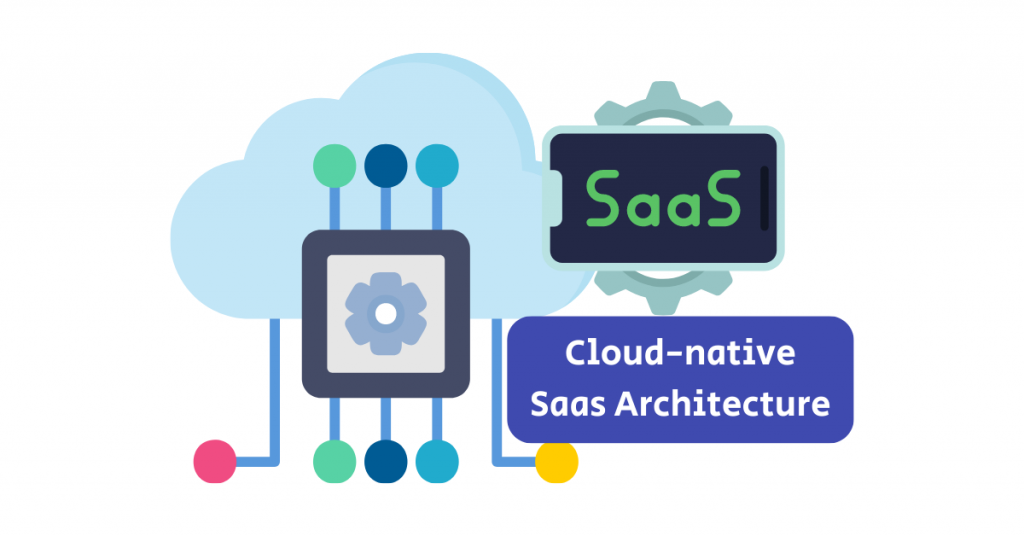 commercetools is not just a platform, it's a strategic partner that transforms your business with its unique features. From its cloud-native architecture to its ability to manage multiple digital touchpoints, commercetools is designed to equip businesses with the tools they need to excel in the digital commerce landscape.
It offers a range of features that can help businesses increase their efficiency, reduce costs, and support the managing director in making informed decisions.
Cloud-native architecture
In a world where flexibility and agility are key, commercetools is the answer. An API-first and cloud-native approach is a game-changer. This approach provides businesses with the flexibility to innovate and modify without affecting customers' shopping experiences, thereby maintaining a consistent and superior customer experience.
Moreover, the flexible architecture of commercetools enables businesses to focus on particular stages of development without having to shut down the entire system, a common drawback with monolithic architectures. This not only improves performance but also enhances the overall customer experience.
Cloud computing offers numerous advantages, most notably the ability to access files from any location, making local devices or extra servers redundant. A step beyond the typical benefits, cloud-native SaaS platforms present additional cost savings. These platforms are conceived, developed, and operated within the cloud, forming an integral part of the cloud ecosystem.
Embracing the cloud-native approach, commercetools developed their platform from scratch within the cloud, setting up everything from the development environment to testing and the unique microservices. This strategy allows businesses, particularly retailers and brands, to leverage the convenience of having all necessary tools available in the cloud. This approach also ensures robust security, with the commercetools tech team poised to address any issues immediately, keeping online commerce touchpoints like mobile apps and online shops functional and cost-efficient.
Managing multiple digital touchpoints
In the era of digital commerce, managing multiple digital touchpoints is crucial. commercetools allows businesses to customize storefronts and respond quickly to customer requirements. With this feature, businesses can promptly alter customer journeys and promotions and even customize the storefront within an hour without the support of the tech department.
A key example of this feature in action is the implementation of a virtual try-on, a vital feature for websites selling makeup products, clothes, or accessories. By providing businesses with the capability to quickly customize their storefront, commercetools not only enhances the customer experience but also contributes to revenue generation.
commercetools vs other eCommerce platforms
The eCommerce landscape is filled with a multitude of platforms, each offering a unique mix of features and services. However, commercetools stands out with its cloud-based, headless commerce platform that offers APIs to facilitate eCommerce sales and related processes for large organizations.
While other platforms such as SAP, VTEX, Shopify, and Adobe Commerce offer comprehensive solutions for selling across various channels, commercetools sets itself apart with its scalability, flexibility, and cost-effectiveness. It's not just about providing an eCommerce solution; it's about offering limitless commerce possibilities.
SAP Commerce Cloud: Formerly known as Hybris, SAP Commerce Cloud is an enterprise-level eCommerce platform that integrates with other SAP products. It offers comprehensive solutions for product information management, order management, and customer experience. Known for its B2B capabilities, SAP Commerce Cloud provides powerful tools for businesses serving other businesses. It's particularly beneficial for large-scale enterprises looking for a robust and integrable eCommerce solution.
VTEX: VTEX is a fully integrated, end-to-end commerce solution with native marketplace and order management capabilities. It offers a variety of features that help businesses of all sizes to build a scalable, customizable eCommerce experience. VTEX uses auto-scaling elastic cloud infrastructure to ensure businesses can cope with sales spikes, providing stability and reliability.
Shopify: Shopify is a widely recognized eCommerce platform that empowers businesses to create online stores and sell products. Offering a user-friendly interface, customizable themes, and a wide range of third-party apps for enhanced functionality, Shopify caters to businesses of all sizes. Its scalable pricing structure can accommodate the needs of growing businesses, and robust mobile features enable store management on the go.
Adobe Commerce: Adobe Commerce (Magento) is a flexible, scalable open-source eCommerce platform owned by Adobe. It provides a high degree of customization and control over the look, content, and functionality of the online store. Ideal for medium to large businesses, Adobe Commerce allows for the development of unique, differentiated branded experiences. Its robust feature set and extensive marketplace of extensions can require a dedicated development team and more technical expertise to fully leverage its capabilities.
Success stories: Brands thriving with commercetools
Nothing attests to the power of a platform better than real-world success stories. Companies such as John Lewis & Partners, The Very Group, River Island, Danone, BMW Group, Ulta Beauty, Cargo Crew, Dawn Foods, TROX, and Geberit have harnessed the capabilities of commercetools to bolster their online sales and enhance customer experiences through new channel opportunities. These companies have seen tangible results from their investments in commercetools.
Audi's global eCommerce platform
Audi, a globally renowned automobile manufacturer, has leveraged commercetools to build a highly scalable, global eCommerce platform. This platform provides a unified backend for multiple frontends and vendors, showcasing the flexibility and power of commercetools.
With the aid of commercetools, Audi has constructed a robust, international architecture that enables the deployment of novel eCommerce business models in a matter of weeks. This success story is a testament to the scalability and efficiency that commercetools can bring to businesses.
Cione's virtual try-on
An innovative use case of commercetools comes from Cione, a Spanish eyewear brand. Cione has leveraged the platform to offer virtual try-on for customers, providing a realistic shopping experience through augmented reality and computer vision. By utilizing these technologies, Cione has been able to construct a virtual try-on experience that is both realistic and hassle-free. Customers can conveniently try on glasses and sunglasses in the comfort of their own homes, gaining a better understanding of how the glasses will look on them prior to making a purchase. This innovative approach demonstrates how commercetools can be used to provide an effortless and immersive shopping experience.
commercetools pricing breakdown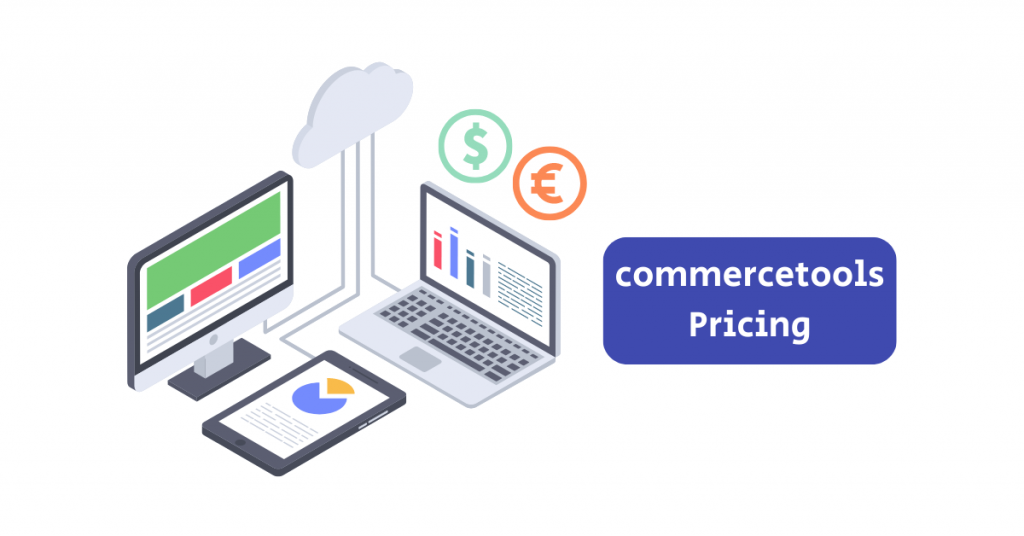 A key consideration for any eCommerce platform is its pricing. commercetools offers variable pricing based on the generated revenue.
Customized pricing options
Commercetools employs a unique pricing model that is contingent on the company's annual revenue, which distinguishes it from other competing platforms. The pricing considers various factors such as company gross income, third-party software costs, and tech vendor development/setup fees. Starting costs for a fixed license and cloud hosting are roughly between EUR 30-40k annually, covering access to a myriad of features and services, such as catalog management, order management, and customer management.
In addition to the annual fixed fee, commercetools incorporates a variable cost for each transaction, defined as any action altering the system's state. This could be anything from adding a product to the cart to processing a payment or updating a customer profile. With a typical fee of a few cents per transaction, the cost corresponds to the additional resources needed to manage and process these transactions. Designed for flexibility and scalability, this pricing model aims to meet the needs of eCommerce businesses of all sizes, providing an affordable entry point and long-term cost savings.
To access the customized pricing options, businesses can get in touch with commercetools. The best way to compare these pricing options with other eCommerce platforms is to review the pricing breakdowns of each platform and compare the features and services offered.
Comparing Alternatives
When it comes to eCommerce platforms, businesses have a plethora of options. While commercetools stands out with its cloud-based, headless commerce platform and APIs, other platforms also offer comprehensive solutions for selling across various channels. However, it's important to evaluate the pricing plans of these platforms against what they offer.
Customer feedback is an important factor to consider when comparing alternatives. Commercetools has received positive reviews, with customers praising its user-friendly nature and scalability. Other eCommerce platforms have also received positive reviews, making it essential for businesses to consider their specific needs while choosing a platform.
Making the switch: How to get started with commercetools
Making the switch to a new eCommerce platform can be daunting, but with commercetools, it doesn't have to be. The first step in this transition is evaluating your business needs. Once you've determined that commercetools is the right fit for you, it's time to look at the integration process.
Integrating commercetools into your existing system is simple and straightforward. The platform is designed to support the platform.
Evaluating your business needs
To ensure that commercetools is the right fit for your business, it's important to evaluate your business needs. This involves assessing your current eCommerce platform, identifying any pain points, and determining the features and functionalities necessary to enhance your eCommerce experience.
Consider any issues that are preventing your business from attaining its eCommerce objectives. Assess the specific features and functionalities you need, and see if commercetools can meet these needs. If it can, then it's time to consider switching to commercetools.
Seamless integration process
Once you've decided to switch to commercetools, the next step is integrating it into your existing systems and processes. The integration process for commercetools involves configuring the platform and using APIs and SDKs to integrate with third-party vendors or SaaS applications.
By integrating commercetools into your existing systems, you can unlock the full capabilities of the platform, enabling you to manage multiple digital touchpoints, create a consistent customer experience, and more. With a seamless integration process, making the switch to commercetools can be a smooth transition.
Summary
commercetools offers an innovative approach to digital commerce, offering a cloud-based, headless commerce platform with a host of features that can transform your business. From its cloud-native architecture to its ability to manage multiple digital touchpoints, commercetools is designed to equip businesses with the tools they need to excel in the digital commerce landscape. By integrating commercetools into your existing systems, you can unlock the full capabilities of the platform, enabling you to manage multiple digital touchpoints, create a consistent customer experience, and more. With a seamless integration process, making the switch to commercetools can be a smooth transition.
Considering commercetools for your eCommerce needs? At scandiweb, we have in-depth expertise in commercetools. From customization to full-scale implementation, we're here to help. Reach out to us for your personalized consultation, and let's boost your online success together.
Frequently Asked Questions
Is commercetools a CMS?
No, Commercetools is not a CMS. It works with a headless CMS to provide customers with exceptional commerce experiences.
Is commercetools a SaaS?
Yes, commercetools is a SaaS (Software as a Service) platform offering an API-first, cloud-native, and headless solution for B2C and B2B commerce. It is built on modern MACH (Microservices-based, API-first, Cloud-native and Headless) principles, allowing businesses to tailor experiences to their exact needs.
What cloud providers are commercetools using?
Commercetools leverages a multi-cloud infrastructure that supports GCP, AWS, and Azure for their cloud-native platform.
This ensures reliability, security, and performance.
How much does commercetools platform cost?
Commercetools' platform starts at around EUR 30-40k per year, including access to features such as catalog management, order management, and customer management.