What is Magento?
Most know and recognize the platform as Magento—a market-leading player in eCommerce for quite some time. Although still powered by the Magento software, Adobe acquired the company in 2018, becoming its parent company. As of April 2021, merging Magento Commerce and Adobe Commerce Cloud, the enterprise edition of the platform is known as Adobe Commerce. We'll interchangeably refer to it as Magento and Adobe Commerce throughout this article when shared features are discussed.
Adobe Commerce is a highly advanced eCommerce development platform with rich and customizable out-of-the-box features and integrations, helping B2C and B2B businesses of all sizes build and manage their online stores, expand their growth, and deliver seamless customer buying experiences, enabling successful online sales.
Why do merchants use Magento (Adobe Commerce)?
Each year, Adobe Commerce continues to be a popular choice among online merchants to build, launch, and manage their online stores. In October 2022, more than 250,000 active eCommerce sites worldwide were powered by Magento (Adobe Commerce).
There are multiple reasons eCommerce businesses go with this platform over others on the market, and companies considering it are on the right track.
Adobe Commerce offers flexibility and customization, allowing merchants to tailor the platform to their specific needs. This includes the ability to create custom themes and templates, as well as to extend the platform's functionality through the use of extensions and integrations.
The many out-of-the-box features, including inventory and order management, integrated checkout, payment and shipping solutions, CMS page builders, product recommendations, analytics, marketing tools, and more, help merchants deliver optimal shopping experiences.
Adobe Commerce is also designed to scale with the business regardless of the industry and can handle high traffic levels and large product catalogs.
Who should use the Magento eCommerce platform?
Magento (Adobe Commerce) is so versatile and customizable that eCommerce companies of different sizes, from small retailers to medium and large enterprises, find its features and functionalities ideal for running their online business.
Magento Open Source is free, fully customizable, and has a plethora of extensions available on the Magento (Adobe Commerce) Marketplace. Smaller companies and those who are just entering the eCommerce field find it a great advantage that the platform is free, allowing them to start developing their store with no upfront platform costs. If they need to add more features and functionalities, they can easily do so by using extensions from the marketplace, many of which are also free. And because Magento Open Source can easily be expanded with new features, medium-sized companies also consider it an ideal platform for their needs.
Adobe Commerce is the enterprise edition of Magento Open Source—a fully featured, subscription-based eCommerce solution from Adobe. It comes with advanced features out of the box, but it is also fully customizable and easily integrates with third-party extensions. Large businesses that require those advanced capabilities, value 24/7 customer support, and want the option for cloud infrastructure opt for Adobe Commerce. The platform is robust, scalable, secure, and allows eCommerce companies to manage multiple brands, currencies, and geographies from a single platform. Adobe Commerce supports both B2C and B2B business models.
Who should use Magento (Adobe Commerce)? Small, medium, and large eCommerce enterprises will all find Magento (Adobe Commerce) a suitable platform for their online stores.
But this is just an overview of who should use Magento (Adobe Commerce). Let's dig deeper into the differences between Magento Open Source and Adobe Commerce and the advantages of each.
Magento Open Source vs Adobe Commerce
Magento Open Source
Magento Open Source is a self-hosted platform that comes with all the basic eCommerce features needed to launch an online store. Because the platform is open-source and widely used in the eCommerce world, it has a very active and dynamic community that helps develop it. Developers from around the world work together to introduce new features, fix bugs, and optimize it.
Merchants who opt for Magento Open Source need to set up their own server and hosting. They can use the default Magento theme, customize it, or purchase a third-party theme from the Magento (Adobe Commerce) Marketplace. They can add new features by installing either free or paid extensions from the marketplace. So while the platform itself is free, using it entails costs related to customizations, extensions, hosting, and the like.
When it comes to maintenance, companies should either have a development team of their own or get a third-party Magento development agency to keep everything in order. The Magento platform regularly gets updated and merchants need to keep up if they want their stores always performing at their best.
We discuss in more detail the features and advantages of Magento Open Source in Adobe Commerce vs Magento Open Source.
Adobe Commerce
Adobe Commerce is an enterprise-level eCommerce solution that has more advanced ready-to-use features in addition to all those available to Magento Open Source.
Adobe Commerce on cloud infrastructure is a fully managed platform with automated hosting and additional exclusive features. eCommerce companies choose it mainly because of lower maintenance costs, improved scalability, and enhanced security, among other benefits. Adobe Commerce on cloud infrastructure is offered as a platform-as-a-service (PaaS) hosted on AWS. Nevertheless, merchants can choose to set up their own server environment, which Adobe refers to as an on-premise installation of the Magento (Adobe Commerce) software.
Adobe Experience Cloud is a collection of applications and services, which Adobe Commerce is a part of, designed to help businesses deliver personalized customer experiences and make informed business decisions based on data. Other solutions from the Adobe Experience Cloud can easily integrate with Adobe Commerce. And through the platform, merchants can take advantage of the business intelligence services offered by Adobe, along with the personalization and other capabilities powered by Adobe Sensei.
Adobe Sensei is what brings the power of artificial intelligence (AI) and machine learning (ML) to the services included in Adobe Experience Cloud.
Learn more about Adobe Commerce from Adobe Commerce vs Magento Open Source.
Magento store features
Now, let's talk about the most important features of Magento (Adobe Commerce) that you should know about.
Ease of use
Support and extensions
Themes and templates
Marketing and SEO tools
Customer support
Security
Inventory management
Ease of use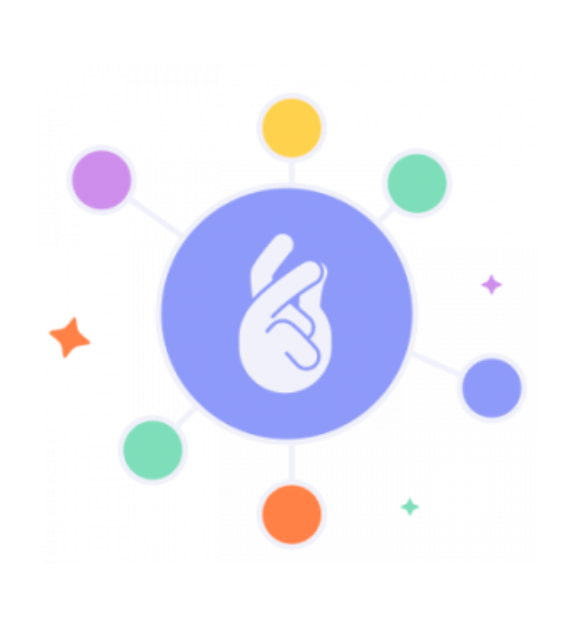 For an eCommerce company with a developer working on its team, installing Magento (Adobe Commerce) is fairly straightforward.
For Magento Open Source and Adobe Commerce, any hosting service can be used as long as the server meets the Adobe system requirements.
For Adobe Commerce on cloud infrastructure, Adobe provides an automated hosting platform with an infrastructure that already has the prerequisite software installed, including PHP, MySQL, RabbitMQ, and Redis, among others.
For an eCommerce company with a developer working on its team, installing Magento (Adobe Commerce) is fairly straightforward.
For Magento Open Source and Adobe Commerce, any hosting service can be used as long as the server meets the Adobe system requirements. For Adobe Commerce on cloud infrastructure, Adobe provides an automated hosting platform with an infrastructure that already has the prerequisite software installed, including PHP, MySQL, RabbitMQ, and Redis, among others.
Developers can then proceed to set up the store, using a default Magento theme, a customized one, a third-party theme from the marketplace, or one that is created from scratch.
Because Magento is so widely used by merchants around the world, there is no lack of resources available online on how to use it. For example, scandiweb has published a series of articles detailing the steps developers need to follow in order to accomplish specific Magento tasks or explaining how certain Magento configurations work. Here are two interesting articles from the series—Magento Series: Creating CMS Content Programmatically and Magento Series: Working with Store Configs.
The Magento community is very active and developers from all over collaborate and share information on tackling everything from the most common to the most challenging issues they face. Adobe also provides many resources that developers can refer to when working with Magento.
All these resources available on the Magento website makes it easy for even new Magento developers to work with the platform and resolve the most common issues. Add to that that developers generally find the Magento interface easy to understand and use.
In terms of actually using the platform to manage content and products on an eCommerce platform, Magento has many integrated features that make things easy for users. For example, Page Builder lets users create content with drag-and-drop tools. No coding is required. There are inventory and order management tools that allow for real-time product inventory visibility. Business intelligence tools make monitoring business performance a cinch. Adobe Target gives marketers the ability to personalize and experiment with content and user experiences.
Support and extensions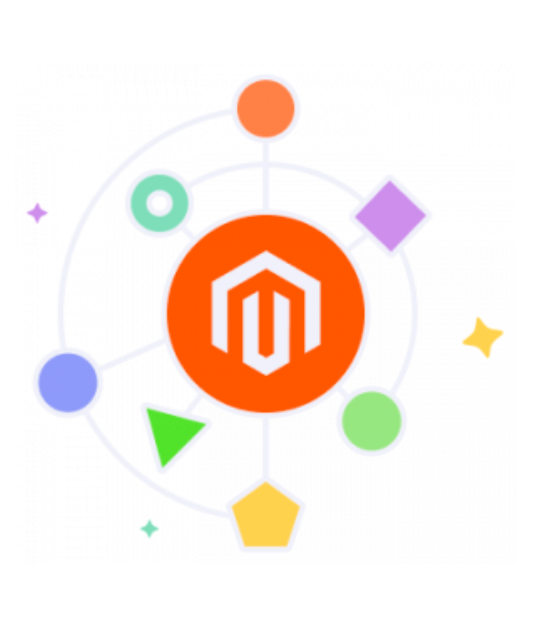 We've already mentioned that Magento has an active community of users and developers that share their knowledge and experience in using the platform. Developers who find themselves stumped by issues that crop up during their work with Magento can always turn to that community for support and guidance.
Adobe offers support for Adobe Commerce users (see Customer Support for more details).
We've already mentioned that Magento has an active community of users and developers that share their knowledge and experience in using the platform. Developers who find themselves stumped by issues that crop up during their work with Magento can always turn to that community for support and guidance. Adobe offers support for Adobe Commerce users (see Customer Support for more details).
Third-party extensions and plugins can be used for a variety of purposes, like adding new functionality, improving store performance, enhancing customer experience, and increasing page speed.
Extensions and plugins also make way for more advanced Magento functionality and integrations with other systems and services. Magento easily integrates with ERP, CRM, PIM, and accounting software, for example.
The Magento (Adobe Commerce) Marketplace is the go-to place for developers looking for extensions for their Magento projects. Both free and paid extensions can be found there, covering all the bases in any Magento project—from content and localization to accounting and finance, marketing, SEO, customer services, shipping and fulfillment, to customer relationship management and more.
Themes and templates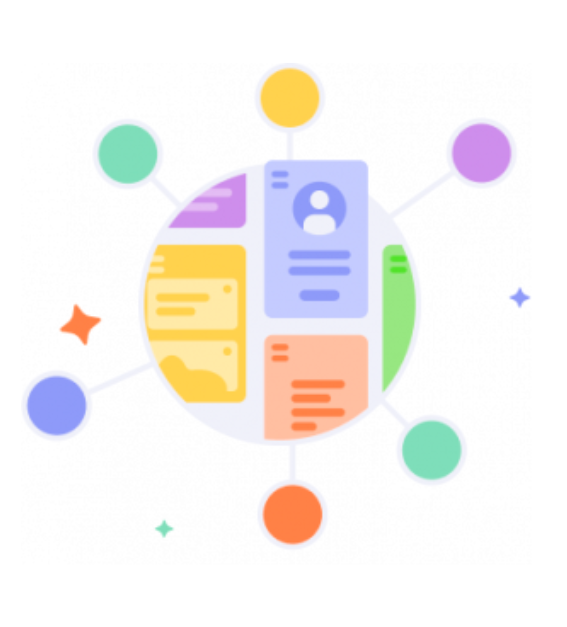 A design theme is what gives a Magento store its unique look and feel. It uses a combination of styles, layouts, images, and templates. Frontend developers are the ones in charge of implementing the theme in a Magento store development project.
Magento comes with a Blank theme (to be used as basis for custom theme creation) and the Luma theme as its default theme. But developers need not be restricted by what Magento provides out of the box. There are a good deal of themes available on the Magento (Adobe Commerce) Marketplace, some are free and others are paid. So, merchants using Magento as their eCommerce platform can have a theme created from scratch, use the default theme, or download/purchase a theme from the marketplace.
Templates determine how content blocks appear on a page. For example, where a side bar is displayed (left or right) and how the hero banner is positioned are all defined in the page template.
With Magento, both themes and templates can be customized. Creating a theme from scratch or customizing an existing theme requires some experience with PHP, CSS, JavaScript, and other such programming languages. Templates can be PHTML or HTML files.
When customizing themes and templates, developers are strongly advised not to change the default files. If edits are made on the default Magento themes/templates, there is a good chance that the changes will be overwritten by the new version of the default files later, i.e., during an update. The best practice is to create a new theme and then add the modified templates there.
Luma Theme
The Luma theme is the default theme of Magento 2. It was first released in 2015 and has been updated since to adopt all the major features and functionality of the latest version of the platform. The Luma theme is free to use, without any restrictions when used for a live store. It is tile-based, has a responsive design that renders well on a variety of devices, and with endless customization possibilities.
The category pages in the Luma theme have list- and grid-based view options, star ratings, and CTAs that appear on mouse hover, among other features. The product pages are presented with a clean design, featuring large and high-quality product images. The cart and checkout pages are easy to navigate.
The default Magento 2 Luma theme can be a great choice for eCommerce merchants who are just starting out or want to minimize costs on web development.
Hyvä Theme
Hyvä is claimed to be the frontend theme for Magento by its creators—the entire frontend rebuilt from the ground up and simplified. But not only that, "it is also a toolset, extension ecosystem, and supporting community."
Compared to the standard Magento theme that loads over 200 JS/CSS resources, Hyvä loads only 2 JS/CSS resources, which translates to less complexity while working with it and faster page load time. Out of the box, the theme scores 100/100 in Google PageSpeed Insights—passing the Core Web Vitals assessment on all metrics. It is also fully responsive and displays well on different devices.
Hyvä offers flexibility, customizability, ease of maintenance, community support, and great performance. The theme is based on the PHP framework of Magento, with a simple-to-use interface that is developer-friendly. It simplifies frontend development and reduces time-to-market.
A license must be purchased to use Hyvä themes—unlimited updates and access to third-party compatibility modules are included, among other benefits of the license.
ScandiPWA Theme
ScandiPWA is the first open-source Magento PWA theme. It is a Magento-first solution installed on top of any Magento project (version 2.3 and later) and requires no middleware or infrastructure changes. The theme supports conventional extensions from the Magento (Adobe Commerce) Marketplace, A/B testing, and over 350 Magento features.
The ScandiPWA theme is ready-to-use, fully customizable, and the fastest way to set up a Magento store as PWA. In just 15 minutes, development and production environments can be made available on readymage.com.
Marketing and SEO tools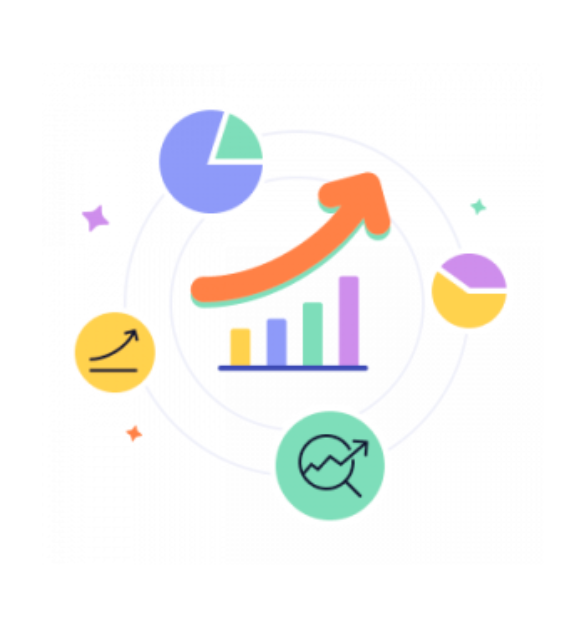 SEO is a common worry among Magento users, but getting to the top of search engine rankings is crucial for sales conversion in eCommerce. Luckily, Magento supports store owners in managing SEO and leveraging best practices.
To improve the visibility and search engine ranking of their Magento store, merchants can use the built-in SEO functions:
Meta tags: meta title, description, keywords for products, categories, CMS pages, and homepage
Categories path for product URLs
Canonical tag for products and categories
URL rewrites and redirects
XML sitemap setup
Robots.txt file modifying
Image alt text
Pagination optimization
Magento SEO extensions
Although Magento is already SEO-friendly, some areas can be improved. To overcome certain limitations these default functions have, merchants can use third-party plugins and extensions to enhance their Magento store's SEO performance.
There's MageWorx SEO Suite or Mirasvit SEO Suite to help with rich snippets for products and categories and leverage other SEO opportunities, Magento 2 Dynamic HTML Sitemap to solve the HTML sitemap issue, and Amasty SEO Toolkit, just to name a few.
Magento marketing
Many consider Magento not only to be one of the SEO-friendliest eCommerce platforms but also great for launching efficient online marketing campaigns. There's a variety of marketing tools, built-in and third-party, that can help Magento merchants to understand their customer base and promote products to targeted groups, thus increasing conversion rates and sales.
Here are some of the tools and features merchants can use on their Adobe Commerce online store:
Email marketing to create and send promotional emails, newsletters, abandoned cart reminders, etc.
Customer segmentation to group the customer base by specific criteria, like location, lifestyle characteristics, purchase history, and customer loyalty, and target each group with tailored messaging.
Promotions and discounts to create and manage different promotions that drive customer loyalty.
Product recommendations to promote cross-selling and upselling with suggestions on related products to customers based on their browsing and purchase history and habits.
Customer reviews to create social proof and build trust with prospects.
Customer support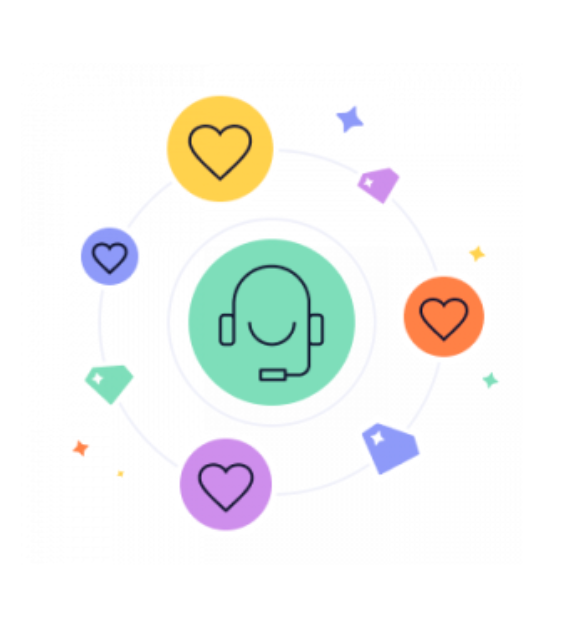 Magento Open Source being a free software doesn't come with any kind of customer support. Developers working with the platform, however, can seek help from fellow developers in solving issues they are facing.
Magento Open Source customer support
The Magento community is very active and a lot of information is shared online that can be used as a reference by those looking for Magento support. Github, Stack Overflow, and Magento forums are places developers can turn to for some level of technical support, although there is no guarantee that they would find actual solutions to their issues.
Merchants working with a Magento development agency or have contracted out Magento support should have access to the expertise of a team of experienced Magento developers and programmers and can expect answers based on the SLA (service level agreement) with their service providers. For example, scandiweb offers Magento 24/7 support so merchants can be assured that they have support they can count on round the clock.
Adobe Commerce customer support
Meanwhile, qualifying Adobe Commerce customers have access to the Adobe Commerce Help Center, the support portal for Adobe Commerce, and can submit support tickets there. Merchants using Adobe Commerce products and services can request for technical support, view the status of their existing requests, contact the support team, and view the Adobe solutions library for possible solutions to their issues.
Adobe Commerce on Managed Services includes additional support or expert resources, i.e., a Customer Success Engineer (CSE) and an Advanced Support Engineer (ASE).
The CSE provides support throughout onboarding, platform setup, upgrade, and event management. During upgrades, they work with Adobe Commerce customers to reduce risks and minimize downtime, especially in large environments. They also provide advisory services on integrations and customer customizations.
The ASE is part of the 24/7 global incident management response team of Adobe for Adobe Commerce on Managed Services.
Security
Security has always been among the top concerns for eCommerce store owners. That's why Magento's out-of-the-box security features are among the main benefits of using this platform for eCommerce stores; if other platforms require adding the security layer after, for Adobe Commerce, it's built into the core.
Security patches
Adobe regularly releases security patches and updates to secure eCommerce websites against potential threats and vulnerabilities. Platform feature upgrades are also frequently coupled with security patches. These patches greatly reduce the chance of a compromise and ensure that your website has all of the most recent bug fixes required to protect your online store, its visitors, and customers.
SSL and TLS
Magento supports the installation of SSL and TLS certificates to encrypt the data transmitted between the customer's browser and the merchant's server.
PCI compliance
To avoid severe penalties from payment industry regulators, all eCommerce websites must comply with the Payment Card Industry Data Security Standards (PCI-DSS). Adobe Commerce meets industry standards for secure payment processing and makes it easy for merchants with built-in payment gateways to enable secure customer credit card data transmission. This means no sensitive data gets stored on the Adobe application server, providing customers with a seamless and secure checkout experience.
Inventory management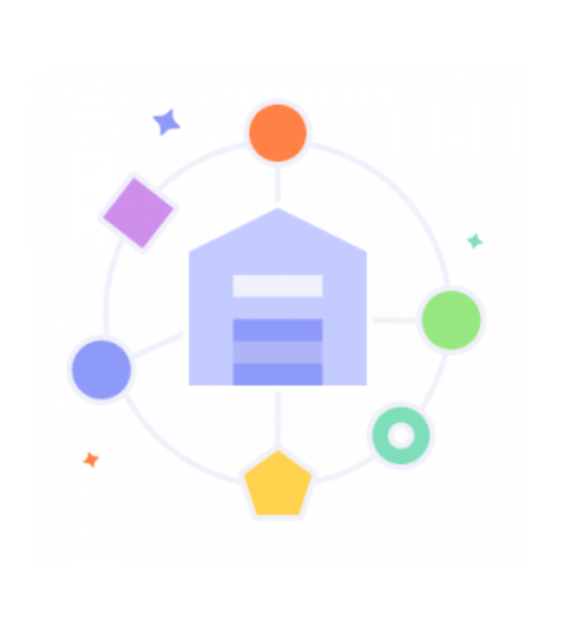 Adobe Commerce default features ensure real-time product inventory availability and visibility for smaller online stores as well as large enterprises to fulfill orders with ease.
With Adobe Commerce inventory and order management system, even eCommerce businesses with various sites, stores, brands, and warehouses can create seamless customer experiences across all sales channels and locations. There's a way to easily create, organize, and edit products, set prices, and have control over stock within the platform, always meeting customer demand.
Adobe Commerce also has a flexible product management system to create various product types (simple, configurable, and grouped products) and manage products with different variations, such as size and color.
Whether the customer wants the item to be shipped to their address or to buy online and pick up in-store (BOPIS), with flexible algorithms and fulfillment methods, Magento merchants are informed about the best way to complete each order and satisfy customer expectations.
Store fulfillment
For US-based Adobe Commerce merchants, Adobe offers an advanced omnichannel Store Fulfillment solution by Walmart Commerce Technologies. This extension enables merchants to deliver a superior BOPIS customer experience through Android and iOS mobile devices.
Magento costs and pricing
The cost of using Magento (Adobe Commerce) will depend on the organization, its size, needs, resources, and priorities.
In this section, we'll talk about the costs related to building and maintaining these Magento platforms:
Magento Open Source
Adobe Commerce

Adobe Commerce On-premise Software
Adobe Commerce on Cloud
Adobe Commerce on Managed Services
And the costs we'll be looking at include the following segments:
Infrastructure costs: hosting, web/app servers, databases, domain name, SSL certificate, etc.
Development costs: design, customizations, programming, extensions, integrations, etc.
Support & maintenance costs: technical staff, training, troubleshooting, updates, patches, bug fixes, paid support, etc.
Magento Open Source pricing and costs
Licensing: Free
Infrastructure: Additional cost
Basic functionalities: Included
Advanced functionalities: Additional cost
The Magento Open Source software is free to install and use. However, getting it set up and running entails costs related to all three segments: infrastructure, development, and support & maintenance.
A merchant opting for Magento Open Source needs to pay for hosting, domain, SSL certificate, design, customizations, integrations, support, and maintenance.
Hosting costs
Hosting options for Magento Open Source include in-house, from a hosting provider, or on the cloud.
In-house hosting is risky and costly, but some industries make it necessary (e.g., cannabis).
Shared, VPS, and dedicated hosting are all viable options depending on the business size and needs, and could cost from $150 (shared hosting) to $5,000 (multiple dedicated servers) per month.
Cloud hosting can be as little as $10 and as much as $4,000 a month.
Development costs
Magento Open Source comes with all the basic eCommerce features an online store needs. However, extensions, integrations, and further development are usually necessary to make it perform exactly as the business needs it to.
With extensions and third-party services, the possibilities of expanding the platforms capabilities are almost endless. The catch is that the best and most reliable extensions are often subscription-based, so there are ongoing costs associated with them. Magento extensions can costs anywhere from $50 to $500.
And of course, developers are needed to make these Magento eCommerce extensions and integrations work. Depending on the amount and complexity of work that's required, a company might need to hire a team of developers to get everything set up. An alternative is to get a Magento development agency whose expertise is building Magento eCommerce websites and stores. Either way, development work costs money.
Support & maintenance costs
Finally, support & maintenance costs will depend on whether or not the business has its own development team to take care of bugs, patches, updates, and further development. At least one developer familiar with the ins and outs of Magento needs to be looking after the Magento eCommerce store. Alternatively, there are agencies that offer 24/7 Magento support that merchants can turn to. And getting a support agency may be more cost-effective when the SLTs and expertise are considered—there is a whole team of Magento experts that could work together to solve an issue in the quickest time possible.
Adobe Commerce pricing and costs
Licensing: Starts at $22,000/year
Infrastructure: Additional cost or included
Basic functionalities: Included
Advanced functionalities: Included
An Adobe Commerce license is based on the subscribing company's Gross Merchandise Value (GMV) and Average Order Value (AOV). And prices vary depending on the type of Adobe Commerce offering subscribed to:
Adobe Commerce On-premise Software
Adobe Commerce on Cloud
Adobe Commerce on Managed Services
Adobe Commerce is licensed per Base Package and licensing starts at $22,000 per year for a company with up to $1M GMV for Adobe Commerce On-Premise Software, and $40,000 for Adobe Commerce on Cloud.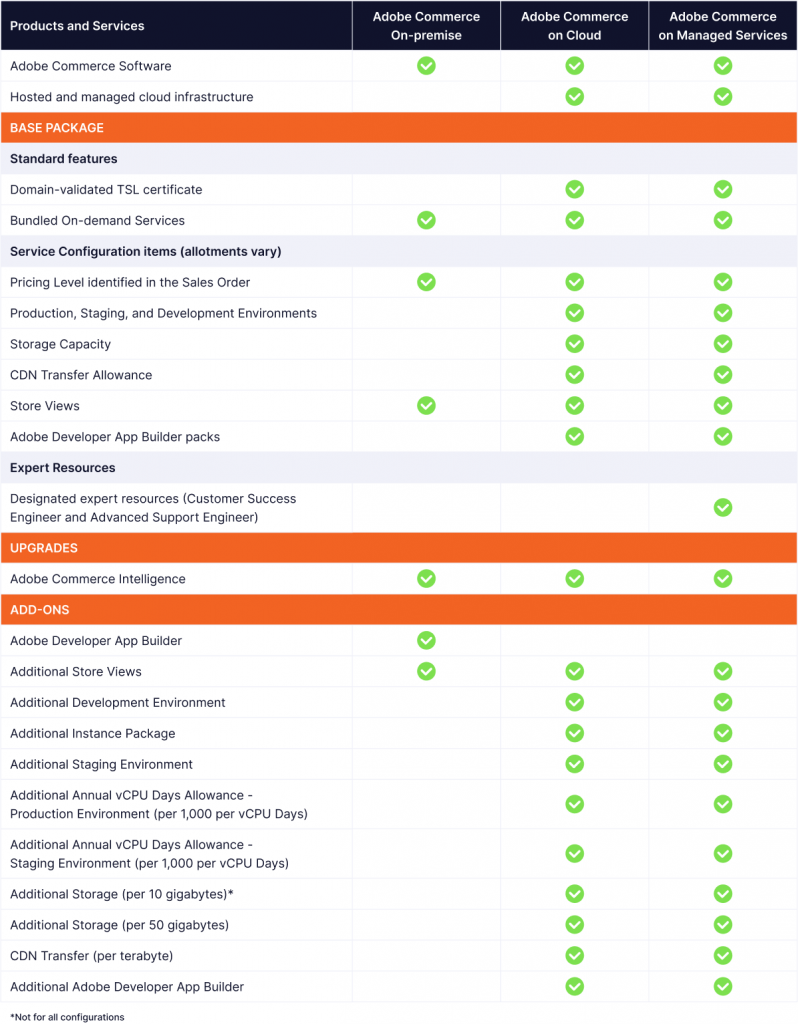 Pros and cons of using Magento
Magento offers many great things; however, there can be some drawbacks. We have compiled a list of pros and cons to choosing Magento (Adobe Commerce) for your eCommerce store.
Pros of using Magento
1. Feature-rich and flexible
One of the key benefits of using Magento for your eCommerce business is its wide range of features. Merchants who opt for Magento acquire a robust and flexible eCommerce platform solution and the flexibility to customize it according to their specific needs. Using Magento, eCommerce businesses have the resources to provide an excellent online buying experience with relevant, tailored offerings to their customers.
2. Scalable
The eCommerce platform a merchant chooses must be able to manage the growing volume of products and sales as the business expands. Magento is highly scalable and can handle a large number of products and customers. In fact, Magento can manage tens of thousands of transactions per hour and up to 500,000 products. It's typically deployed on cloud infrastructure, allowing Adobe to handle all the hosting, server, and platform support while the eCommerce core operations remain the merchant's primary focus. This architecture allows for extensive customization for businesses of all sizes.
3. Secure
With multiple built-in security features and regular releases of security patches and updates, Magento is a highly secure platform for dealing with sensitive information and keeping merchants' and their customers' data protected.
4. Mobile-friendly
For an eCommerce store to succeed, a mobile-friendly configuration is essential, as mobile devices are now the preferred method of online browsing. Magento's responsive design strives to provide customers with the best mobile experience. It allows Magento eCommerce themes and stores to look great on smartphones and tablets, resulting in higher conversion rates, lower bounce rates, and more sales.
5. Supportive of multi-currency and languages
Magento has an array of features that allow merchants to manage several stores across multiple locations, with different languages, pricing, and currencies, making it easy to sell to customers around the world.
6. With great add-ons and extensions
Magento marketplace offers many practical extensions, built and deployed by the members of the Magento community, that can be easily integrated into the website's source code to expand the store's functionality. The extensions available in the market can enhance site management and marketing functionality, themes, customer service operations, and more. Some of the Magento add-ons and extensions are accessible to merchants for download without cost, while others are premium paid options.
7. Advanced analytics and reporting
Magento has excellent reporting capabilities with a wide range of in-depth analytics and reporting tools accessible through the Magento admin panel itself. The data merchants can access on Magento's built-in dashboards allows them to gather insights about their best-selling products, how their customers interact with the site, and other data relevant to their own eCommerce site or store. With these insights, merchants can better understand their customers and make informed business decisions.
8. Large community
Magento has a large and active community of developers. Besides countless resources and the ability to provide quick support and assistance, the community also contributes to developing and sharing Magento extensions, plugins, and other tools that can introduce new functionality to eCommerce stores using the platform.
Cons of using Magento
1. Cost
Although Magento Open Source is free, the enterprise version Adobe Commerce requires a yearly payment. There are also additional costs associated with customization, add-ons, and other features for both the open-source nd enterprise versions of the platform.
2. Large resource requirements
Magento is resource-intensive and requires a considerable amount of memory and processing power to run smoothly and encounter no downtime, possibly leading to additional costs.
3. Complexity
Magento has a steeper learning curve than other eCommerce platforms. To ensure the store is steady and secure and the user experience is seamless, merchants need to provide extensive training for their in-house teams or get technical expertise and help from a Magento development agency.
Conclusion
Choosing the platform to power one's eCommerce website is an important decision. It impacts every aspect of the company's online operations—from displaying the products, messaging, and generating traffic to the whole customer experience. Is Magento the right choice?
Both platforms under Adobe's wing—Magento Open Source and Adobe Commerce—can help businesses of all sizes create, launch, maintain, and customize their eCommerce extensions and online stores however they desire.
Magento Open Source gives access to many possibilities but not technical know-how. Although the Magento community is very active and usually offers support, they won't solve all issues. Merchants will need a highly skilled Magento developer or a team to set up and maintain the store. A considerable learning curve is involved, so time and money will be invested in training and trial and error. While the platform is free, extensions and third-party services entail costs in addition to hosting and other technical requirements.
Adobe Commerce is expensive, so it's best for larger eCommerce companies. There is reliable support, well-organized resources, advanced tools, and easy integration with third-party extensions. Adobe Commerce is highly flexible, scalable, mobile- and SEO-friendly, customizable, and secure—these and many more reasons are why scandiweb believes Magento is an investment that's undoubtedly beneficial for any online merchant in the long run.
Your Magento partner
scandiweb has been creating industry-defining eCommerce experiences for big and small enterprises in the past decade and a half. As the most certified Magento development team in the world, we offer you our expertise to bring your Magento (Adobe Commerce) project to its peak form.
Unleash the full potential of your business by pushing the boundaries of the Magento platform through innovation and creating digital customer experiences that will define you as a premier eCommerce brand.
As a full-service development company, scandiweb will ensure a holistic approach to your Magento project. By making us your Magento partner, you will have access to entire teams of expert Magento developers, business analysts, marketing and SEO specialists, CRO strategists, creatives, and more. You can count on us for anything from business strategy development to platform migration, store development, third-party integrations, content development, and marketing services.
Get in touch today and take the first step toward your Magento (Adobe Commerce) eCommerce journey. If you're already on the Magento platform, let us know where you are now and where you want to go. Our Magento and eCommerce experts are ready to take you there.