Last week, over 30 leaders of the digital world representing the Eastern and the Western hemispheres met in Riga, at the eCOM360 conference, to discuss what's next in digital. eCOM360 gathered an audience of over 600 participants, comprised of local and global heads of eCommerce, digital marketing, business development, and more.
eCOM360 – East meets West
Organised by local eCommerce heavyweight, Scandiweb, eCOM360 saw the likes of Google's Head of Creative Rudi Anggono, Lenovo's GM of Global eCommerce Ajit Sivadasan, Uber's Marketing Analytics lead Mario Vinasco, and many other industry leaders talk about the current and future trends in digital and eCommerce. You can take a look at the full line-up here.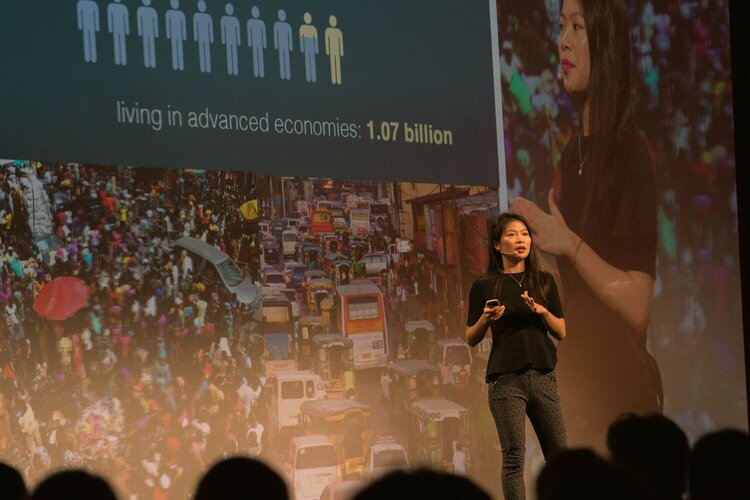 The future of eCommerce
Topics such as voice first marketing, the value of engagement, AI/machine learning, the increasing competitiveness of global markets, and the evolution of eCommerce were recurring themes throughout the event and it was blatantly obvious that the future of eCommerce revolves around excellence in these fields.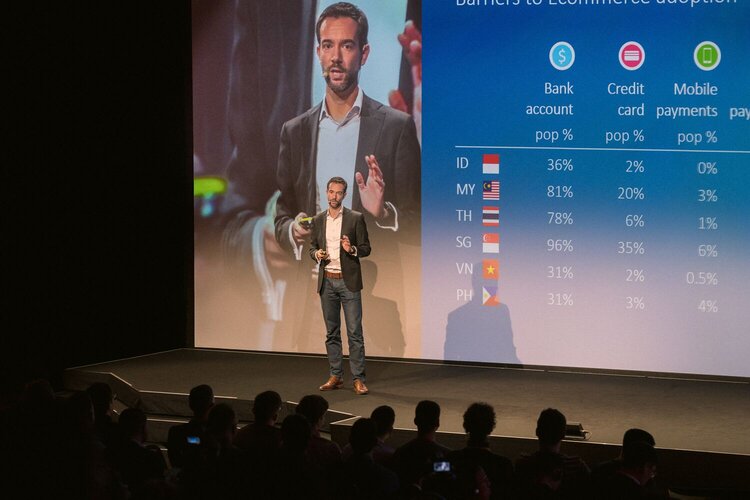 Voice first
If the use of voice for search, interaction, and other things are not yet on the radar of your business, you're in for a rude awakening, as in the coming years up to 50% of all search is likely to be image/voice search, says Ajit Sivadasan. Accenture's Kristaps Banga echoed this sentiment, sharing the broad-reaching implications of this technology and how it can affect everything from everyday life to medical professions and beyond.
Rudi Anggono illustrated the evolving relationship of humans and technology with this heartwarming video, while drawing attention to how much voice interaction differs from written interaction, how it's becoming increasingly popular, and how those who don't adapt will be left behind.
Artificial Intelligence
Deep & Machine learning, and AI are now touching on every aspect of digital marketing. Mario Vinasco shared how Uber leverages AI for various marketing optimisation opportunities, for example to determine optimal emailing frequency targeting those most interested and reducing unsubscription rates. But AI goes far beyond just managing Big Data.
Multiple eCOM360 speakers alluded to this demonstration, pointing out how recent advances in AI (such as reaching 95% speech learning accuracy) pave the way for human-robot interaction to a point where it is no longer a technical question of "How can we do it?" but rather an ethical one – "should we? What are the rules? What do we do?"
AI is an opportunity for truly individual connection between brands and users. Not only can advanced algorithms offer uniquely-tailored suggestions and solutions, but they can respond to who you are as a person. For instance, Yandex's AI assistant Alisa perpetually learns about her "owner", so the same question from different people can prompt a joke response for one, and a serious response for the other, depending on a multitude of factors.
Connect truly
Connecting with your customers in a meaningful way drives engagement like nothing else. Customers crave to engage with what they like, yet marketing experts rarely have the courage to experiment. But how can you engage well, if you don't know what works? One of the steps of Scott Gould's engagement strategy is "Scatter" – try and test strategies with resilience for the best results and watch the reverberating effects.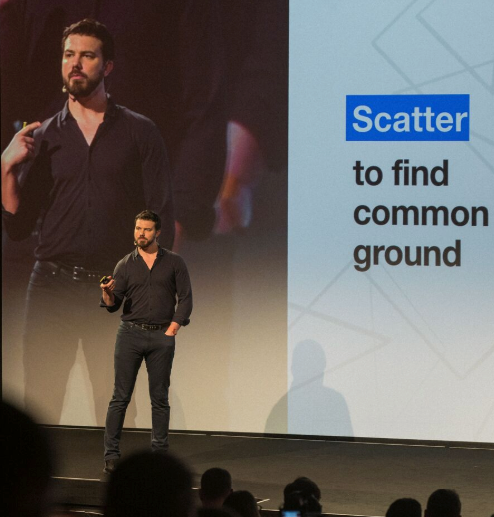 And don't forget to do the thing that makes us humans – tell stories. Like with many things in life, so with digital marketing – it's often about the journey, not the destination, says NYT's Victoria Hanson. Stories, events, content – communities are naturally drawn together, and if you help your audience to connect, everybody wins.
The shared attitude among every speaker is that there must be a categorical shift from quantity to quality, and as was heard multiple times throughout eCOM360: "Better to have 100 true fans, than 10,000 random followers".
Tangible change
eCOM360 wasn't only talk about the future. One of the streams dedicated to learning from eCommerce in China was made all the more valuable by the attendance of a delegation from Ningbo, China – a principal industrial and trade hub.
Following insightful talks and a panel discussion, a signing ceremony took place, establishing the Central and Eastern Europe E-commerce Hub Development Association. Such eCommerce supply chain players as FREEPORT of Riga, Latvia E-Commerce Hub LTD, SIA PostService Kurzeme, Penta Maritime Agencies and TFS Trans joined the association in order to develop eCommerce and set new standards for the future of eCommerce partnerships!
A vibrant atmosphere
On the lighter side of things, the eCOM360 organisers made sure that everyone has a good time and felt energized with various events throughout the day. A powerful laser dance opening show left the audience pumped up. There was also a glasswalking experience, encouraging self-mastery and overcoming fears.
Along with other things, such as a 360° photo-booth, an eCommerce shaman, live music, PWA demonstrations, live interviews, the ever-entertaining main stage MC, Mārtiņš Kozlovskis (Kozmens), a lively afterparty, and many others, the event had an incredibly up-beat and dynamic atmosphere, with bubbling conversations, productive networking, and smiles all around.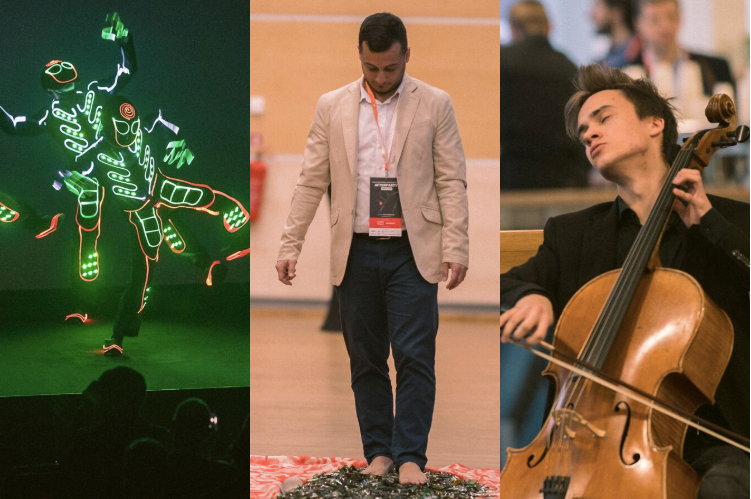 The rapid evolution of eCommerce demands merchants to stay up-to-date with the latest developments and trends, else there is danger of falling into irrelevance. eCOM360 has allowed digital leaders to peer both into the future and the present in a time where the importance of eCommerce is becoming unavoidable and in doing so, set out a path for these very leaders to consider and follow so as not to be left behind in what is the victory march of eCommerce.
eCOM360 2020?
Don't get left behind! After stellar reviews from attendees and speakers alike, eCOM360's 2020 waiting list is open for all those interested.
In a post-event survey, 150+ eCOM360's participants ranked the conference a whopping 8.7/10, and you can click here to see the great feedback from some of the speakers!
Speaker Presentations!
If you've made it this far, we've got a special treat for you! Click here for eCOM360's speaker presentations! They've graciously given permission to share them, so we're passing on the knoweldge to you!
Dig into the content of eCOM360 and whether you were an attendee, or are interested in what went down, there's plenty to learn and take in, so dive right in and learn from the best in eCommerce.