We're delighted and honored to announce that Scandiweb has been awarded among TOP 3 Akeneo PIM implementations in the world at APS Akeneo summit 2020! The name of the nomination is "Rising Star", and it applies to the first Akeneo projects launched by official Akeneo partners.
This year we competed against 50+ agencies from around the globe, and the project that got us to the frontline was technodom.kz – a large home electronics retailer, whose eCommerce store we rebuilt and re-platformed to Akeneo in 2019.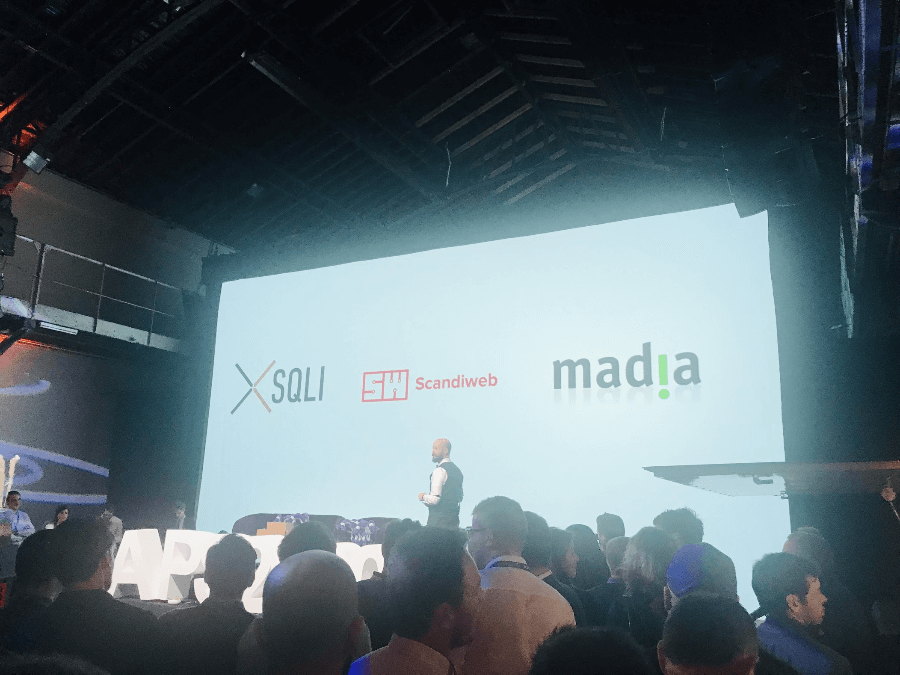 Project recap
The project was a complex build, involving migration and reengineering of the client's existing e-store. The resource was migrated from Hybris to Magento with PWA, relying heavily on Akeneo PIM. We've documented the process in detail in a dedicated case study, so for the current scope let's go over a handful of the project's key highlights for reference:
120 000 SKU's
15 000 attributes
3000 new products per month
84 physical stores
$800M overall annual gross – $100M online revenue
Given the scale and complexity, the Akeneo PIM Enterprise edition was the tool employed to manage all the stock and price information, and it handled the task remarkably well!
Implementation highlights include:
Brand new API data bridge between Akeneo and Magento 2 – heavily optimized performance & speed.
Delta sync functionality allowing to sync only data which have had changes since
the last sync.
Custom attributes allowing to define category SEO meta title and description
within Akeneo.
Custom attributes supporting business functionality e.g. marking products having specific delivery logic.
Results/improvements (spoiler – it's stunning):
3x faster data turnaround to production.
Immediate minor data change sync.
Automatic quality & completion validation depending on the product family.
Designed and introduced multiple Data team roles defining necessary access rights.
Any updates are logged and can be traced to a specific user, timestamp, and change itself.
No manual work between systems. New products are synced from 1C to Akeneo automatically. Completed products are included in the sync automatically.
Centralized system! Single source of truth. No spreadsheets.
Various data sync options – full or delta product, specific family, a separate category, attribute, and product sync.
The award
Akeneo PIM is still a relatively new product, however, it's already sending ripples through the eCommerce industry. Their annual partners-only summits reflect the dynamic, hosting a growing array of projects and brands from across the world.
Don't miss the full highlights report of the summit, sharing insights into this year's agenda, and announcing the winners!
2020 was the first year Scandiweb participated in the contest, and it fell into place nicely:
In 2019 Scandiweb received official Akeneo training.
The same year, we launched technodom.kz, incorporating Akeneo PIM as one of the core elements.
Shortly after the Go-live, an Akeneo newsletter announced a competition for the best implementation.
So, we didn't think twice to apply.
The result? Our work was thoroughly evaluated and our effort was recognized as one of the world's top Akeneo PIM implementations of 2019. Very much appreciated, this award is a truly great addition to Scandiweb's legacy and an immense motivation for our future accomplishments.
Big thanks to the Akeneo team for their great work, to the contest jury for the acknowledgment, to Technodom for entrusting us with the project, and to the Scandiweb team for making it a reality!
Curious to learn more about the project that got us the award? Read the full story and discover the challenges, the solutions, and the impact of this work.
Are you looking to implement an Akeneo solution for your own business? Need help from a Magento expert team? Feel free to get in touch with us for further questions, or to schedule a free consultation!