A European sporting goods retailer entering a new market in the region approached us for help conducting market research on consumer behavior and eCommerce trends in their target country. In this article, we'll share with you what questions we asked, why they mattered, where we looked for answers, and what we included in the final report. Let this be your guide to conducting your online business research.
Our market research focused on five main areas:
Country overview
eCommerce trends
Competitor analysis
Social media analysis
Consumer survey
What is market research?
Market research allows a company to determine the viability of a product or service by gathering information about the needs and preferences of its potential customers. It is an important component of a successful marketing strategy and crucial in keeping the company's offerings relevant and competitive.
What information can you expect to get from market research?
Conducting market research should give you a good sense of your target market by providing answers to the following questions:
Demand: Is there a desire for your product or service?
Market size: How many people would be interested in your offering?
Economic indicators: What is the income range and employment rate of your prospective customers?
Location: Where do your target customers live, and can you reach them?
Market saturation: How many similar options are already available to consumers?
Pricing: What do potential customers pay for these alternatives?
Let's dive into the main areas of market research that you ought to make sure you don't miss.
The 5 Main Areas of Market Research
Country Overview
This area of eCommerce market research provides a high-level perspective of the target market. It is where we gather the following information about a territory:
GDP per capita, inflation rate
Average monthly income
Population size, demographics
Main populated regions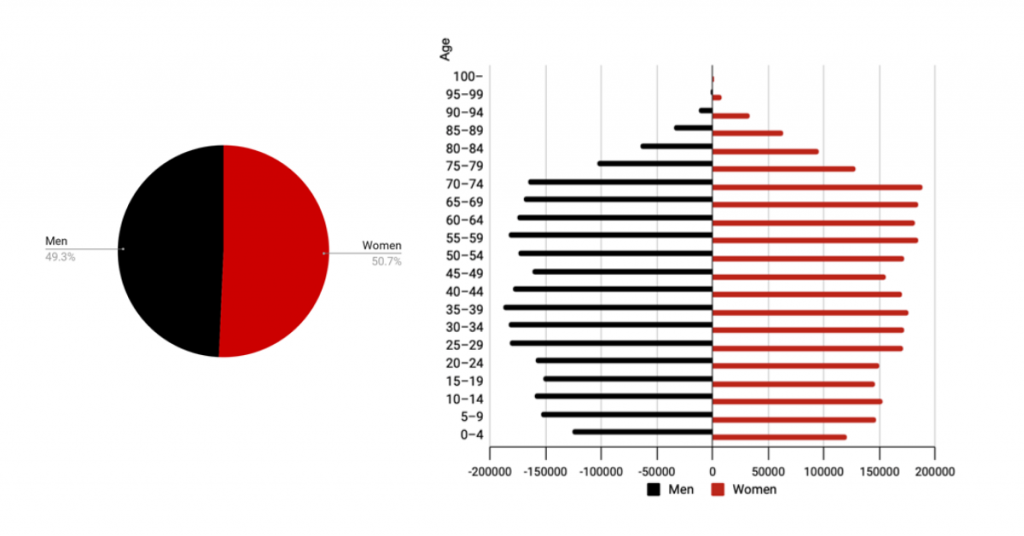 Information about the buying power of potential customers is vital to enabling a business to effectively price and sell their products. GDP per capita and income level are good indicators of how much buying power consumers have in a given market.
Knowledge of the demographic of the target market will help our client better understand opportunities and limitations related to the customers they are trying to reach. The better they know your customers, the better they can develop strategies to appeal to them and get them to buy their products or services.
Ecommerce Trends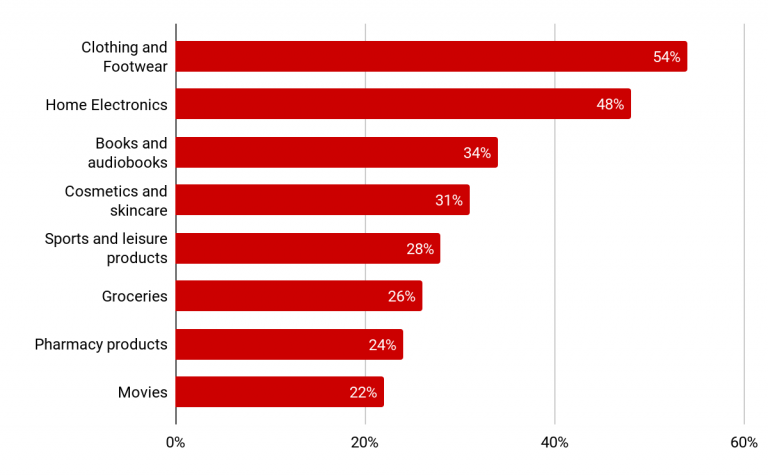 This section of the eCommerce market research is where we look closely at the factors that matter to our client as an eCommerce business, including the following:
Market size

Growth rate compared to previous periods
Predicted growth

Online consumer insights

Drivers and barriers for shopping online
Shopping frequency
Average purchase amount
Mobile ecommerce use/growth
Local online shopping events
Delivery preferences (methods and delivery time preferences)
Popular payment methods

Digital consumption overview

Online penetration
Use of social media
Popular browsers and devices

Popular sports in target market (since our client is in the business of sporting goods)
Most trusted brands in the particular industry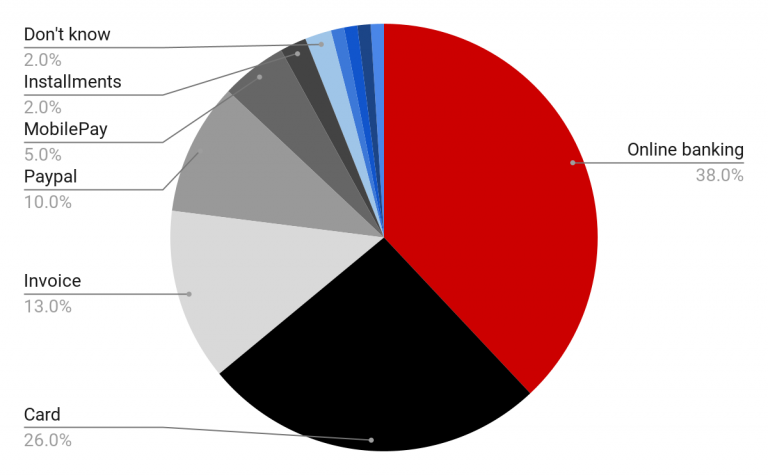 The data we gather in this section will allow our client to know where to position themselves as they enter the market and which areas to leverage in their marketing strategy.
Want additional insights? Here's Reinis Groskops, scandiweb's Head of Growth, at the Meet Magento Baltics 2022 conference discussing areas of the customer experience that need to be localized when considering expanding globally to new markets.
Competitor Analysis
Competitive analysis is about knowing the competitors of our client so they can implement better business strategies than what other companies are already doing. It involves researching the competitors' products as well as their sales and marketing tactics.
A good way to conduct competitive analysis when doing your online business research is by benchmarking against competitors in terms of:
Product categories: For our client, we compared apparel and equipment, based on sports activity, as separate groups against competitors' offerings to find unique differences between product ranges.
Price differences
Shipping terms and costs (especially the availability of free shipping)
Return policy
Payment methods
Online vs offline presence: This is optional but knowing whether competitors are online-only retailers or with brick-and-mortar stores can help explain the differences in delivery costs.
Unique selling proposition (USP) used on their website
Promotional activities currently highlighted on their website
Loyalty program
Differences between desktop and mobile experience
Regional differences: This can be done by comparing brands that have international eCommerce stores to determine if there are country-specific website layouts, offers, marketing activities, or product ranges.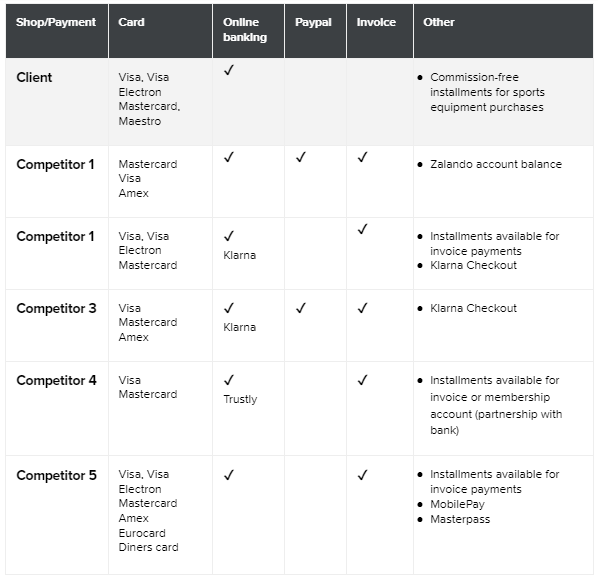 Social Media Analysis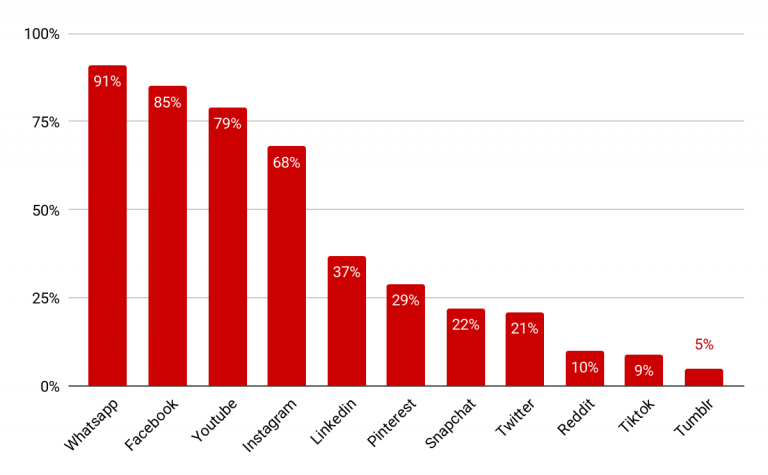 A great way to gain insight into what types of content and campaigns consumers are actually interested in is to look at how competitors are engaging with customers online and how responsive their followers are across social media channels.
When doing the social media analysis, we highlight the differences in user engagement and marketing activities among competitors while also taking into account which of them are local companies with physical retail stores and/or have loyalty programs and which are online-only businesses.
We first take a general look at the use of social media in the territory our client wants to enter. And then we dig deeper by studying the following about our client's competitors:
Social media channels

Number of followers
Engagement rate
Frequency of posts
Average likes and comments on a single post

Content strategy per channel

Types of posts
Variations in post style
Types of content

Use of additional functionality

Shoppable posts/stories
Facebook store
Others

Marketing activities

Involvement of micro-influencers, macro-influencers, local celebrities, or brand ambassadors
Use of user-generated content (UGC)
Running of contests
Social media analysis is an essential part of eCommerce market research that allows us to uncover the competitor marketing strategies that our client could consider when entering the new market, such as using micro-influencers, UGC, and contests.
Consumer Survey
Doing a consumer survey helps us gather information about the behavior of the potential customers of our client in the target market as well as factors that influence their buying decision related to products and services offered by our client, sporting goods in this case.
By doing this survey, we can compare the data we gathered from our research against real user information, providing valuable insights into aspects that matter to our client, i.e., consumer spending habits, shopping frequency, preferences when shopping online, delivery concerns, and other factors that influence buying decisions.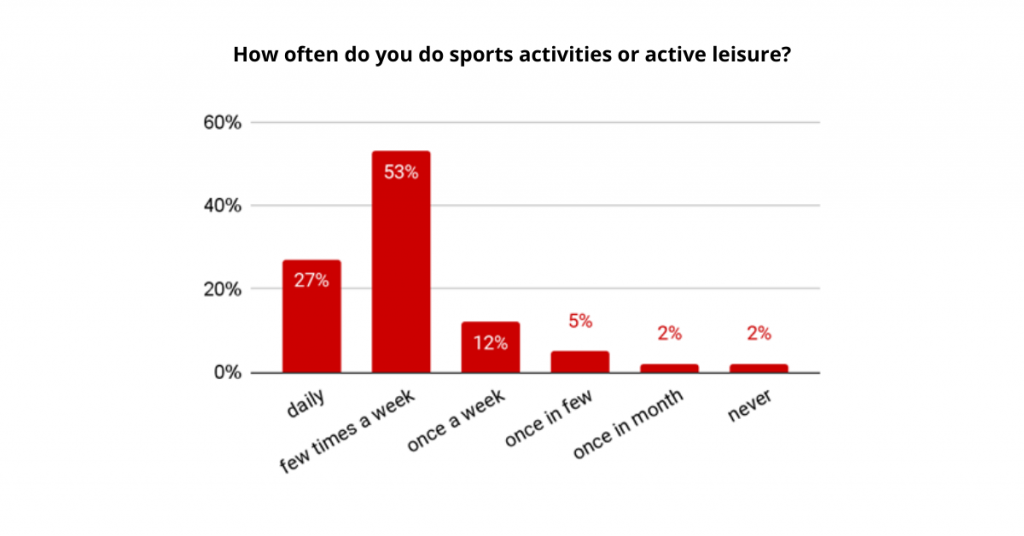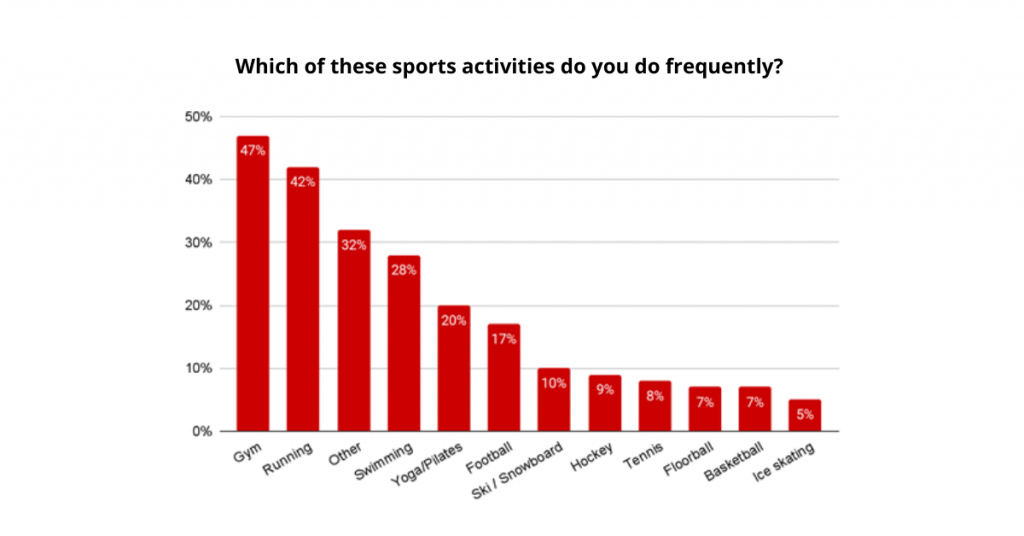 After doing a consumer survey for this particular client, we found that a wide assortment of products and better prices were the most critical aspects for buyers to shop at a preferred online retailer. Other major aspects influencing consumer choice are related to delivery, namely free delivery, fast delivery, and extended return policy.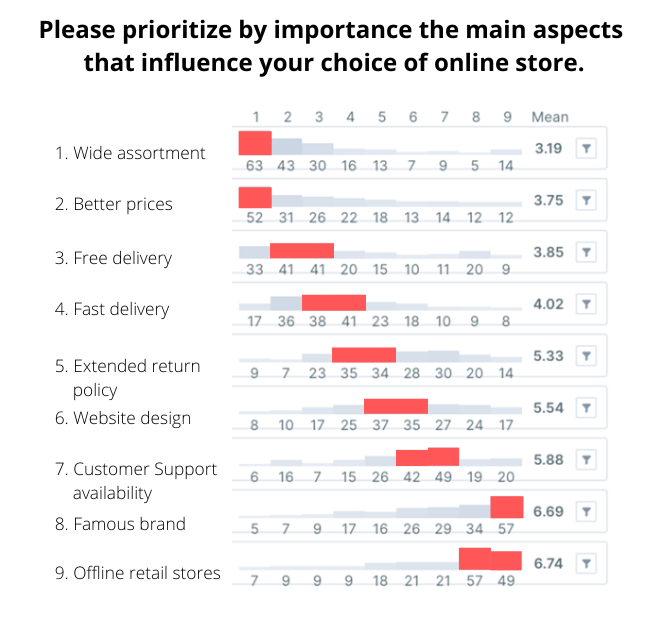 Specifically, we found that the competitive stores offered free delivery for certain order amounts and free returns with longer periods. It is worth mentioning that 65% of the respondents to a survey carried out by International Post Corporation in 2020 cited "free delivery" as the most important factor that affected their decision to buy online.
Five-second Testing
Conducting 5-second tests help us know the potential customer's first impression of our client's website. The information we gather here will allow our client to make improvements in terms of UI and design that will be more attractive to consumers. We ask the following questions:
What do you think this website sells?
What do you remember from this website?
What's your first impression of the site?
How would you describe the design after viewing this page?
Where would you navigate further?
The Final Report
To recap, we conducted market research for a European sporting goods company and provided them with all the information they needed to make informed decisions about how to approach the new market and which marketing strategies to employ.
Our final eCommerce market research report highlighted the most important factors influencing buying decisions in the new target market and the strategies competitors were already finding as effective.
To give you a better understanding of how all the data gathered during market research are used to guide a company's next steps when entering a new market, here are some of the conclusions and recommendations we prepared for our client:
The target country is an attractive market for entry because it is one of the largest eCommerce markets in the world. eCommerce is expected to increase its total retail market share by 14% by 2024.
Implementing in the new market the same free delivery offer and parcel delivery price currently being offered in existing markets will give our client an advantage over competitors.
The prices of our client can be at least 7% higher than those of competitors. Prices for the new market must be reviewed to ensure competitive pricing.
Competitors offer up to 365 days for returns vs the client's 14-day return window. And the difficulty in returning an item is a top reason shoppers cancel their orders. This is an area where our client really needs to play their cards right.
The preferred online payment methods of consumers in the target market are online banking, card, and invoice.
All the trusted sports store brands have a membership program. It would be wise for our client to give having a loyalty program careful consideration.
High sustainability is an important message in the websites of international brands for this target market. It makes sense for our client to move in the same direction.
All the competing brands use user-generated content with branded hashtags in their social media channels. Creative content, frequent posting, contests, and collaborations with local health and fitness influencers, micro-influencers, and local athletes are also important aspects of their social media campaigns. Our client can develop a similar strategy.
So there is your free pass to how we conduct eCommerce market research at scandiweb and how we help businesses develop strategies specific to the market they want to enter. We hope what we've shared here will help guide you when you conduct your own market research.
If you want the most comprehensive report about a new market you are about to enter, our eCommerce experts are at your disposal. Reach out to our Growth Team via [email protected] or contact us here for a free consultation.