"Result: PASS." That's one nice-looking email intro line every developer is eager to receive after attempting to take a Magento certification exam.
To tackle any Magento eCommerce website development and design project coming our way, Scandiweb takes the clients to the largest certified developer and solution specialist team in Europe and the US, totaling 200+ certifications of various levels of difficulty.
Let's kick off a blog series with the background of Scandiweb's Magento certified devs, sharing how they prepared for the exam, their personal journey and take on the exam itself, and some helpful pointers to get that certification.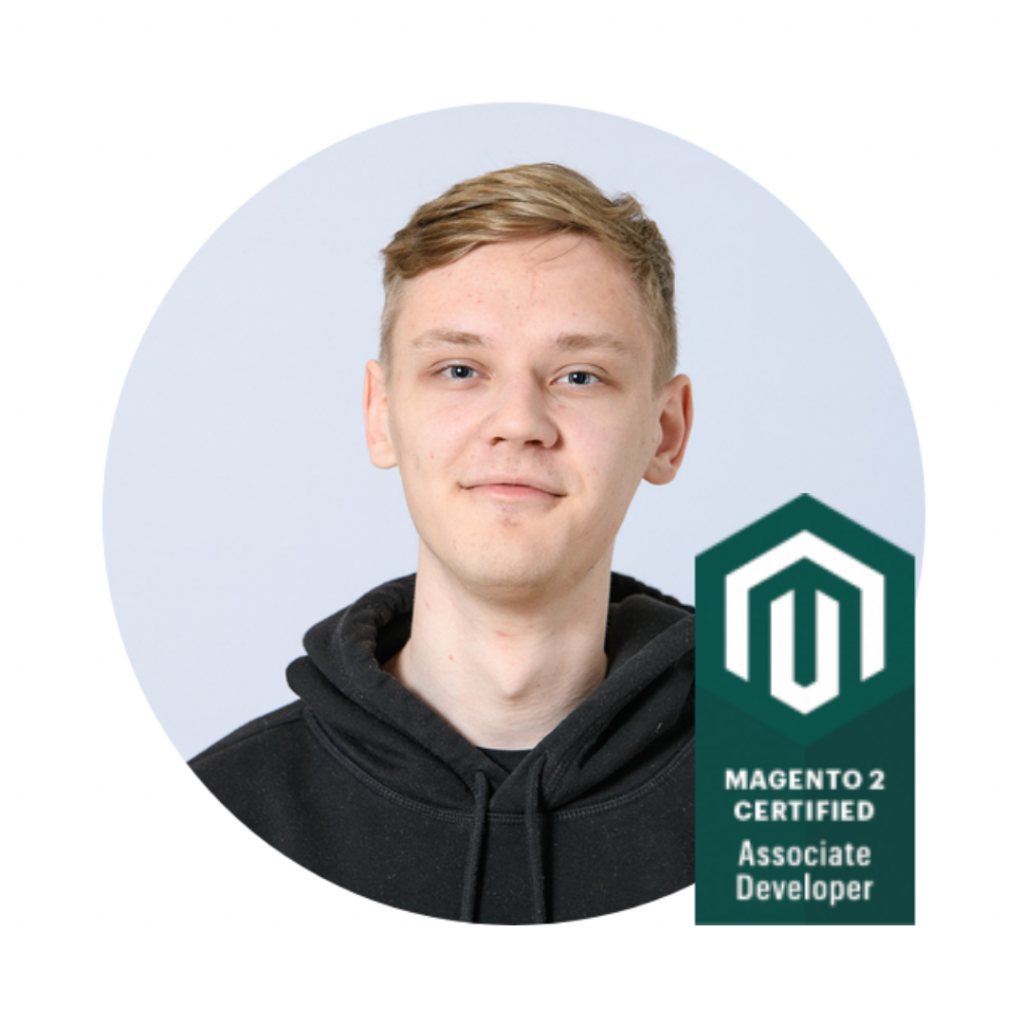 Ritvars Zvejnieks:
"If we go way back, I developed an interest in programming when I was around 14 years old, and expanded the knowledge gradually over the years on my own.
Before joining Scandiweb, I had gathered various skills in web development and got the chance to dig deeper into the Magento universe here. As soon as the platform seemed close and familiar, I tried out for the certification exam.
How to prepare
For starters, I went over all Magento documentation twice and looked up other study guides and video series.
In my opinion, the exam itself and the areas you need to know about are not that difficult. You should, however, prepare carefully and not underestimate the exam. And always remember that practice teaches way more than any guide can. With that I mean – even if you are not aiming to get certified and just want to develop for Magento – make your own online store.
The absolute best way to learn is to go through every function of the platform step-by-step and try all the things you can do. There are a lot of scenarios in the exam, and you want to be fully aware of all default Magento functionalities.
Exam results
I had a good feeling about my first attempt, the questions seemed doable, and none of them tripped me up during the exam, yet it came back just 1 or 2 correct answers short. Given that anyone can retake the exam in one week, I was ready to do so but postponed it due to some new projects. A month later, I was ready to give it another shot.
This time, due to some procrastination combined with confidence, the preparation process only took around two hours of re-reading and recollection of what I had already learned prior. Turned out, luckily, the knowledge had settled enough to pass the exam and get my certification.
Working with databases would probably have to be my favorite section, as it gathered the highest percentage. Of course, the questions you will get each time are a pure game of chance, but that should not discourage you. My main advice is to read them carefully and not overthink the answer."