Episode 22: Here come the Executives
The 20th episode of Scandiweb stories is a particularly special edition. Not only does this episode mark 100 Scandiweb team stories written, but it's also dedicated to our 5 Co-CEO's! This week, we'll hear from our amazing team at the top — the people whose vision and ambition has pushed the company beyond what was originally thought possible, and continue to push Scandiweb to new heights!
We'll see what their typical day looks like, learn what wisdom they would share with their younger selves, find out what makes them tick, and of course, unearth a childhood belief they once held — even if it seems a bit silly all these years later.
Settle down, relax, grab yourself a biscuit and tune in; it's time to get the inside story on Scandiweb's executives. This is your chance to discover just what it is that makes them the awesome leaders they are.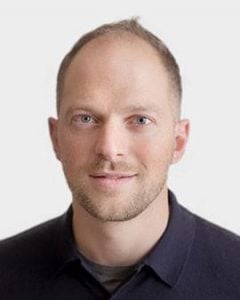 "Relax! In 10 years time, Scandiweb will be unimaginably amazing"
Antons Sapriko
As a child, Antons sometimes felt that life is a giant TV show that was playing out right in front of him. Now, as CEO, Antons' day-to-day is subject to the needs of the company, clients and markets. Long-term planning, attracting newcomers, engaging employees, solving problems — it is crucial to be proactive and stay ahead of the curve, otherwise, the future will consist of putting out fires, rather than progressing! Approachable, understanding and always leading by example, Antons has created an incredible working environment reflecting these very values — a foundation of Scandiweb's success and the incredible employee satisfaction!
A family man through and through, Antons regards his wife and three children as the greatest accomplishments of his life and loves spending time with them whenever possible. In terms of active pastimes, Antons has a passion for kitesurfing — a sport he has been partaking in for many years!
When prompted about the favorite aspects of his own company, Antons replies that it's the incredible adventures we go on together. Be it setting world records, organizing crazy challenges for ScandiFest, daytime beachside or late-night bar-based brainstorming sessions, Scandiweb likes to push boundaries and explore new frontiers, taking on unprecedented challenges. Thanks to Antons and Scandiweb's incredible team, there is always a feeling, supported by previous successes, that we can take on and complete any challenge!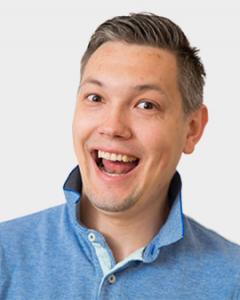 "Don't read bad books & start using audible sooner!"
Aigars Pavlovics
At a younger age, Aigars had no desire of becoming a firefighter, policeman, astronaut; he wanted to be a businessman and make his first million by the age of 18! A dream partially come true, he's now the co-CEO and, while he's involved in most daily operations, the majority of his time is taken up by clients & projects. Aigars' input is highly sought after and he can often be found flying abroad to kick off workshops, discoveries, recommend tools, approaches and more. Providing solutions, supervising projects and ensuring quality delivery, Aigars identifies knowledge and experience as general ingredients for success, and, more specifically, highlights an empathetic approach — understanding projects from multiple narratives and viewpoints, as a necessary skill.
With a childhood filled with sports & tech — from track & field, basketball, javelin throwing and more, to creating websites for friends and modifying his own phone to his liking, Aigars' free time used to be taken up with activities that helped develop various hard & soft skills. Nowadays, Aigars is more focused on experiences — food, coffee, wine, champagne, behavior, beliefs. Diving deep into each of these things, learning about history, production, how to appreciate them and the psychology behind it all, Aigars is always open to trying something new!
The freedom, the environment, the opportunities — there are many things Aigars likes about Scandiweb, but a special shoutout goes to Davis' new beard!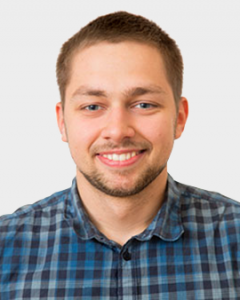 "More radical self-expression and inclusion!"
Gleb Vrevsky
As a child, Glebs believed he could control fire. Playing with matches and performing tricks, Glebs was keen to prove to people his amazing ability to command the flames- no matter how many burns it took. No longer a firestarter, Glebs is now one of Scandiweb's Co-CEOs, overseeing the Marketing and Analytics department. His day-to-day activities include improving workflows, team management, and identifying new clients and opportunities. However, being a Co-CEO goes well beyond the day-to-day, and you'll often find Glebs involved in all sorts of projects, from organizing ScandiFest to power-ups, project work and even midnight client-calls! Whilst he possesses a wealth of technical knowledge, it is Gleb's knack of adding a creative spin to things that makes him a crucial part of the Scandiweb team.
To keep on top of a demanding schedule, Glebs makes sure to put aside at least 30 minutes each day for sport or exercise, be it working out, swimming or Crossfit. Indeed, Glebs adopts a 'Crossfit' approach to hobbies in general! He is keen to try his hand at just about anything and often encourages friends or family to try exciting activities or exotic new culinary experiences.
For Glebs, working at Scandiweb offers opportunity without constraints, and a chance to work with some amazing, talented people. If you work hard here, there's no limit to your potential!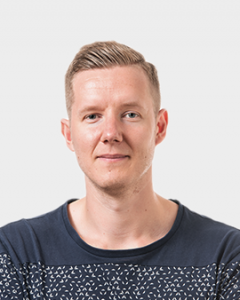 "Less worries, more actions"
Uldis Baumerts
As a child, Uldis was convinced by his siblings that lights flashing in the sky were actually aliens coming to pick him up! Now, Uldis is a Co-CEO and his days consist of a plethora of responsibilities, the primary one being ensuring the success of the company and of those driving this success. From existing project and PM support, sales, new client engagement and lead conversion, to internal power-up overseeing, success management, team reviews and analysis — Uldis' input and work is what helps Scandiweb and each individual go above and beyond. A symbiosis of analytical thinking and well-developed people skills is what helps Uldis maintain personal excellence when it comes to his work!
A jack of all trades and master of some, Uldis picks up new skills with enviable ease, be it sports, music instruments or anything else. Cycling and Crossfit are what help Uldis stay energized. He also enjoys everything that has to do with art — visiting museums, theatres, concerts — experiences made better only by an exquisite glass of wine.
When asked about whether he takes pleasure in what he does at Scandiweb, Uldis answer is concise and straight to the point — "Duh!"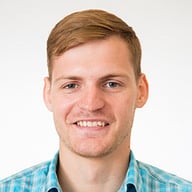 "Seek-out majaslapa.lv and get in there ASAP"
Davis Krikauskis
Davis — do the programmes pause when you turn off the TV? Or, if they continue — how can they, if the TV is OFF?! Now Davis is one of Scandiweb's Co-CEOs, and, similarly to the others, his primary responsibilities revolve around ensuring and managing the growth of every employee and, concurrently, the company. Providing guidance for Project Managers, aiding the Experience Team, and undertaking some client communication, Davis strives to make everybody's work more enjoyable and more productive. Every little touch Davis adds to a project, adds tremendous value, making his input very sought after, however his biggest strengths lie in ensuring and facilitating delivery to the client.
A passion spanning decades, Davis has been playing football since he could kick the ball. When not out on the field, Davis takes pleasure in spending time with his family, naming conversations and discussions with his brothers as a frequent highlight. Davis is also a culinary master and his speciality — recreating Lido's famous potato fries!
Davis' favorite aspect of Scandiweb is the people, and, more specifically, seeing them grow both professionally and personally!