eCommerce businesses are constantly on the hunt for solutions that can provide robust functionality, scalability, and seamless integration. SAP Commerce Cloud emerges as a front-runner in this race, offering a comprehensive suite of features tailored for businesses of varying sizes and sectors. But what exactly is SAP Commerce Cloud, and how can it catalyze your business growth? Let's embark on a journey to unlock the power of this platform and explore its myriad dimensions.
Summary
SAP Commerce Cloud is a cloud-based solution that provides businesses with personalized customer experiences.
It offers scalability, agility, and flexibility but can be expensive to implement and may not suit smaller organizations due to complexity.
SAP Commerce Cloud provides numerous advantages such as omnichannel capabilities, preloaded features & global reach, making it an ideal long-term investment for businesses.
Understanding SAP Commerce Cloud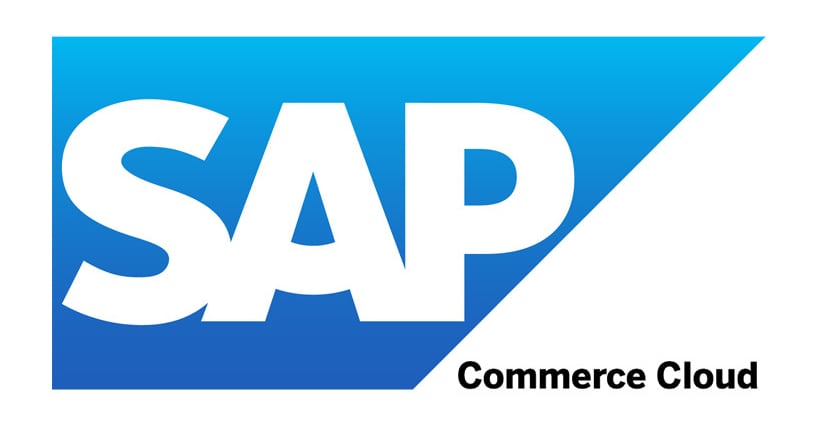 SAP Commerce Cloud is a cloud-based solution that powers B2B, B2C, and B2B2C companies, delivering personalized experiences across all touchpoints. This platform enables businesses to:
Leverage the power of the SAP system for their eCommerce platform needs
Transform the digital eCommerce landscape
Provide a unified customer experience
Bridge the gap between companies and customers through its comprehensive suite of features.
In the heart of SAP Commerce Cloud lie its core features that revolve around creating a personalized customer experience. Some of these features include:
Responsive and adjustable user interface
SSO (Single Sign On) for customers and internal users
Real-time visibility into credit status to prevent potential order blockages.
With these features, businesses can provide their customers with smooth experiences across multiple systems, ensuring a seamless customer journey.
Moreover, its deep integration with other SAP products like SAP S/4HANA further enhances its capabilities, making it an ideal choice for businesses aiming to streamline their eCommerce processes.
Core features of SAP Commerce Cloud
The power of SAP Commerce Cloud stems from its essential features:
Omnichannel commerce
Product content management
Customer experience management
Order management
Real-time customer support
With these features, the platform transforms into a powerful omni-commerce solution for businesses, allowing them to manage customer data across all channels and create personalized customer experiences.
The product content management capabilities of SAP Commerce Cloud stand out, offering:
A centralized content repository
The ability to organize products using diverse attributes
Bulk-editing, bulk-publishing, and bulk-uploading of multiple products at once
Flexibility to support various business models, including B2B, B2C, and B2B2C.
On the other hand, its order management capabilities provide a comprehensive view of inventory across the organization, enabling customers to enjoy omnichannel flexibility. This, in turn, allows businesses to cater to customer interests and preferences more effectively.
Industry-specific Accelerators
In an attempt to address the distinctive needs, chances, and demands of specific industries, SAP Commerce Cloud offers industry-specific Accelerators. These Accelerators offer pre-configured storefronts and tailored features for various industries, streamlining implementation and customization. This approach reduces the time and cost of implementation and ensures that the solution meets the business's specific requirements.
These Accelerators include a ready-to-launch storefront for rapid implementation and various bespoke features, making SAP Commerce Cloud a versatile eCommerce platform. By offering custom, pre-configured, industry-specific features for B2C, B2B, and B2B2C go-to-market models, SAP Commerce Cloud enables businesses to meet their unique needs effectively while saving valuable time and resources.
Integration with other SAP solutions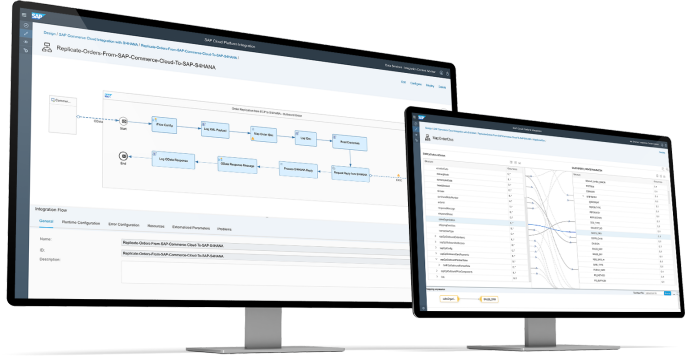 One of the key strengths of SAP Commerce Cloud lies in its ability to integrate smoothly with other SAP solutions. This interconnectivity not only promotes a unified approach to business operations but also enhances overall business efficiency and data management. For instance, one of the industry-specific Accelerators offered by SAP Commerce Cloud is the Citizen Engagement Accelerator, designed to streamline public sector processes and improve citizen services.
The significance of this integration architecture extends beyond mere connectivity. An inadequate architecture can result in technical debt and unsupported systems, thus causing a poor user experience. Recognizing this, SAP Commerce Cloud offers the Financial Services Accelerator, designed to address the unique needs of the financial services industry and ensure seamless integration with other solutions. This integration allows businesses to leverage.
SAP Marketing Cloud
SAP Service Cloud
SAP Customer Data Cloud
SAP Sales Cloud
All are included in the SAP S/4HANA suite, along with sap hybrids, thereby creating a cohesive and efficient business ecosystem.
Benefits of integration
The integration of SAP Commerce Cloud with other SAP solutions offers many benefits, transforming how businesses operate. Such integration can lead to:
Seamless operations
Heightened efficiency
Optimized business processes
Global scalability
This integration is a game-changer in the eCommerce landscape.
By integrating SAP Commerce Cloud with SAP Marketing Cloud, businesses can enjoy the following advantages:
Consolidated marketing plans
Unified service channels
Legal compliance with data protection regulations
Mobile CRM with predictive analytics
These advantages not only streamline operations but also pave the way for intelligent decisions, enabling businesses to stay ahead in the competitive eCommerce market.
Pricing and cost considerations

While SAP Commerce Cloud offers a comprehensive and scalable solution for larger organizations, its pricing is a significant factor to consider. Starting at over $100k per year per license, it is typically more expensive than its competitors like Shopify Plus and Salesforce Commerce Cloud.
However, the platform's robust features, seamless integration capabilities, and adaptability to specific business needs make it a worthwhile investment for businesses aiming to scale and streamline their eCommerce operations.
Pros and cons of SAP commerce cloud
Like any platform, SAP Commerce Cloud has its advantages and disadvantages. The platform offers scalability, agility, flexibility, and immediate access to data, making it a viable choice for businesses. However, it also comes with its set of challenges. The platform can be expensive, requires expert implementation, and does not provide the same level of support and guidance as other platforms.
Moreover, due to its complexity and cost, SAP Commerce Cloud is not an ideal solution for small and medium-sized businesses. External partners typically conduct the implementation process, which can result in extended project timelines.
Advantages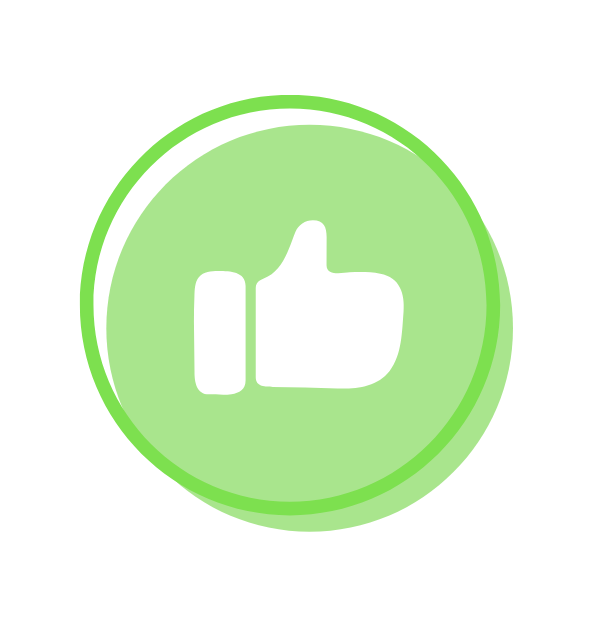 The advantages of SAP Commerce Cloud include:
True omnichannel capabilities
Personalized customer experiences
Preloaded features
Adaptability
Industry relevance
Global reach
Reliability
Cloud-based infrastructure
Seamless integration within the SAP ecosystem
For instance, leveraging SAP Commerce Cloud for omnichannel capabilities can create a unified customer experience across multiple channels, such as web, mobile, and in-store.
Its personalized customer experiences and preloaded features offer the advantage of creating personalized experiences for customers based on their preferences and past interactions. Additionally, businesses can quickly launch a store with pre-built features such as payment processing, order management, and product catalogs.
At the same time, the platform's features provide businesses with:
Adaptability
Industry relevance
Global reach on a worldwide scale
Reliability
Cloud-based infrastructure
Seamless integration within the SAP ecosystem
These features offer businesses the flexibility and scalability they need to stay competitive in the market, adapting their business model as needed.
Real-world success stories
SAP Commerce Cloud's effectiveness is not just theoretical but has been proven in the real world. Numerous businesses have reaped the platform's benefits, experiencing increased efficiency, cost savings, and improved customer satisfaction.
By leveraging the platform's customer experience and CRM technologies, businesses have been able to:
Increase customer engagement
Increase customer loyalty
Drive their digital transformation
Achieve their desired outcomes
Disadvantages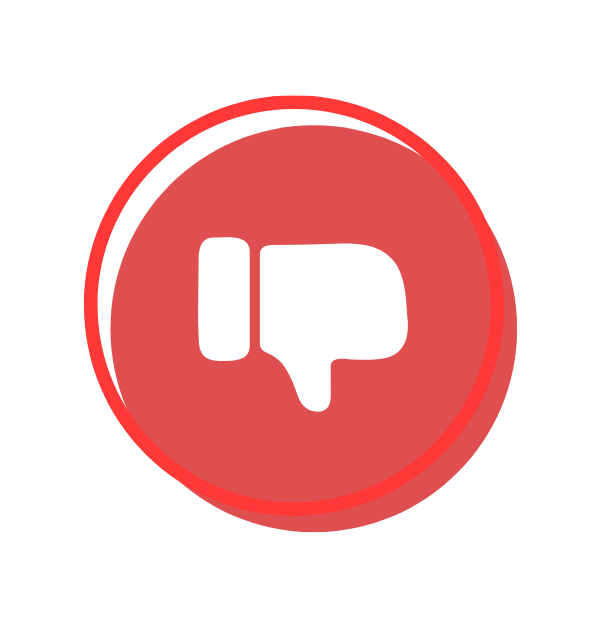 On the flip side, SAP Commerce Cloud comes with its set of challenges. The platform does not possess standalone functionality, making it dependent on other SAP products for complete functionality. Furthermore, its specialist implementation requirements necessitate extensive training, rendering it unsuitable for small and medium-sized businesses.
Developers may experience a steep learning curve when becoming proficient in SAP Commerce Cloud, and the quality of its documentation is not satisfactory. Although the platform can be adapted, it may require a significant investment of time and resources to customize it to meet your requirements. Moreover, its online community is not as strong as other popular platforms like Magento and Shopify. The activity level on this platform is also lower than on those platforms.
Best practices for implementing SAP Commerce Cloud
Implementing SAP Commerce Cloud requires a strategic approach. To ensure license compliance, proper installation, and configuration should be conducted, along with working with services, models, and databases. Defining or creating data types, ImpEx files, dynamic attributes, services, events, automated tests, and interceptors are also crucial steps. Last but not least, businesses should focus on optimizing performance to ensure a smooth user experience.
Leveraging industry accelerators can be advantageous in terms of reducing the time and cost of implementation, as well as ensuring that the solution meets the business's specific requirements. Furthermore, investing in training for employees and partners is essential to ensure the solution is utilized to its fullest potential. Training should encompass topics such as product configuration, data management, and customer service. Lastly, ensuring successful integration with other products by SAP is paramount for a successful implementation.
Future-proofing your eCommerce strategy with SAP Commerce Cloud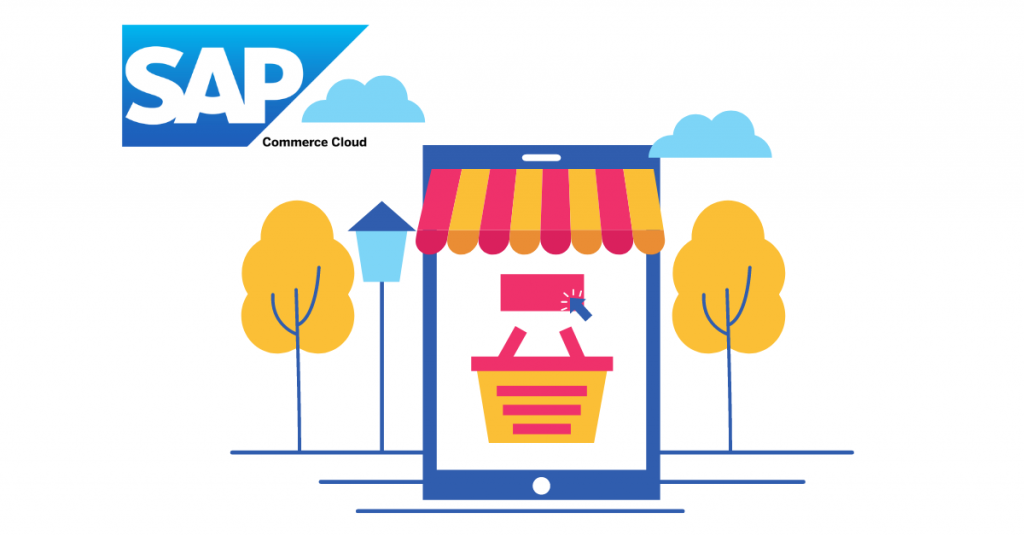 Adopting SAP Commerce Cloud can help businesses future-proof their eCommerce strategy. The platform's adaptability and scalability enable companies to respond swiftly to changing customer needs and industry trends. By leveraging modular, cloud-native business capabilities, businesses can quickly and easily scale their applications to meet changing customer needs and industry trends.
Businesses can ensure their eCommerce applications are future-proof by:
Keeping abreast of the latest features, updates, and industry trends
Guaranteeing their applications are constantly up-to-date and able to accommodate ever-evolving customer requirements
Leveraging a composable approach to take advantage of the scalability and flexibility of the cloud
Quickly and easily scaling their applications to meet changing customer needs and industry trends
This will help businesses stay ahead and adapt to the dynamic eCommerce landscape.
SAP Commerce Cloud vs. competitors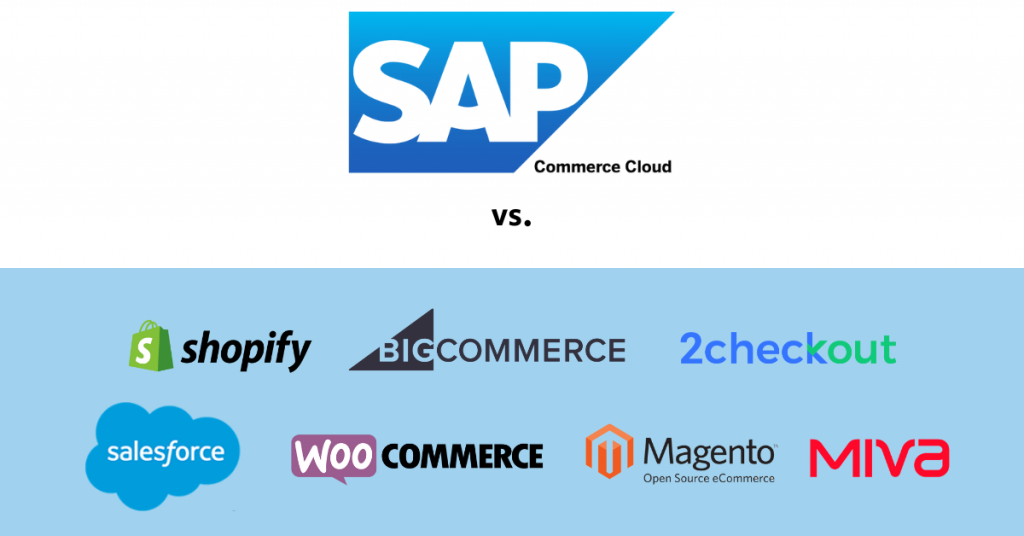 Several factors come into play when comparing SAP Commerce Cloud to its competitors, like BigCommerce, Shopify Plus, Magento Open Source, Salesforce Commerce for B2C, WooCommerce, Miva, 2Checkout, and others. These include cost, ease of implementation, scalability, integration capabilities, and suitability for specific business requirements. While SAP Commerce Cloud offers a comprehensive and scalable solution, its high cost compared to competitors is a significant factor to consider.
However, SAP Commerce Cloud stands out in terms of implementation difficulty and scalability. The platform is comparatively straightforward to implement, albeit more complex than its competitors. More importantly, SAP Commerce Cloud is highly scalable, whereas its competitors may not be able to accommodate large volumes of traffic. Therefore, while it may have a higher upfront cost, its robust features and scalability make it a worthwhile investment for businesses seeking a long-term eCommerce solution.
Summary
SAP Commerce Cloud is a powerful eCommerce platform that offers robust features, seamless integration, and scalability. Although its high cost and complex implementation process may deter small and medium-sized businesses, its benefits outweigh the challenges for larger organizations. With real-world success stories and best practices for implementation, SAP Commerce Cloud stands as a viable option for businesses looking to amplify their eCommerce operations. As the digital eCommerce landscape continues to evolve, SAP Commerce Cloud continues to pave the way for businesses to stay competitive and future-proof their eCommerce strategy.
Are you interested in learning more about SAP Commerce Cloud compatibility with your business? Don't hesitate to reach out to our expert team, and we'll get back to you within 48h.
Frequently Asked Questions
What is SAP commerce cloud?
SAP Commerce Cloud is a comprehensive e-commerce solution that delivers an omnichannel business experience. It integrates all the necessary components and provides reliable software to innovate and optimize profitability, along with customer satisfaction.
How does SAP Commerce Cloud work?
SAP Commerce Cloud offers a single view of inventory with omnichannel flexibility, enabling customers to buy, collect, and return across all sales channels without disrupting stock levels.
It's built on industry-tested software, providing businesses the tools to innovate at scale while optimizing profits and customer satisfaction.
What database is used on the SAP Commerce Cloud?
SAP Commerce Cloud utilizes HSQLDB, Oracle Database, and Microsoft SQL Server as compatible database systems. These provide a range of options for optimizing the performance and reliability of enterprise data.
What is the old name of the SAP Commerce Cloud?
SAP Commerce Cloud was formerly known as Hybris, a part of SAP Customer Experience Suite, which includes SAP Marketing Cloud, SAP Customer Data Cloud, SAP Sales Cloud, and SAP Service Cloud.
What is the difference between Hybris and Commerce Cloud?
SAP Commerce Cloud is the same product as Hybris, which was acquired by SAP. The only difference is that it now has a new name within the SAP portfolio.