FREE WEBINAR: "How to Work With Vue.Js in a Magento Project?"
Unified eCommerce enabling full backend process automation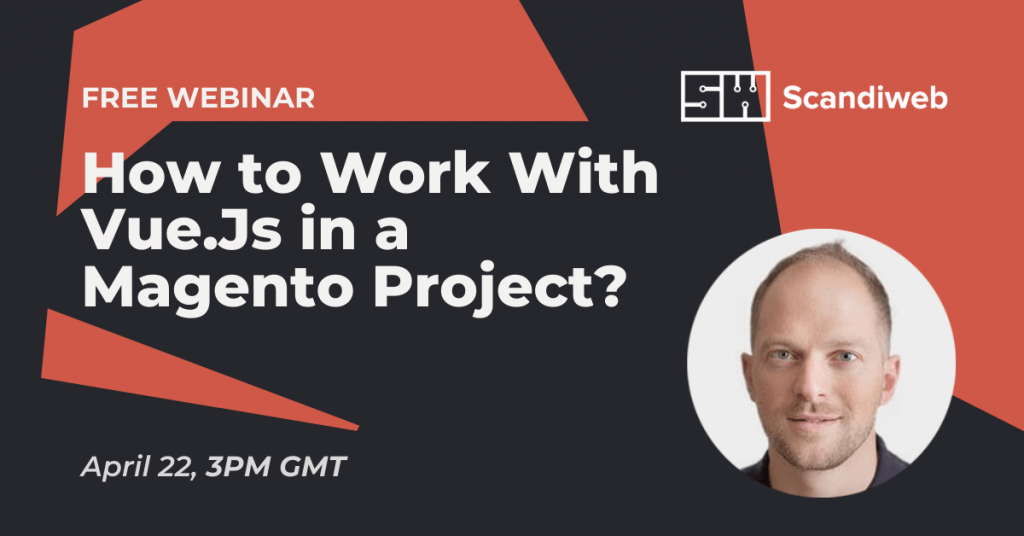 Click on the button below and you will be redirected to the signup form.
We are sad to inform you that we are cancelling the "How to work with Vue.js in a Magento project" webinar due to unforeseen circumstances.
Vue.js is the most flexible javascript framework and an essential component for building a PWA store. However, it has a steep learning curve for Magento developers. In this webinar we will explain how to merge Vue.js & Magento team efforts to deliver a beautifully performant PWA project.
PWA's impact on the normal Magento development

Core tech stack

How to structure your dev team workflow
Brought to you by Scandiweb Growth:
We are part of Scandiweb – a digital agency developing eCommerce websites since 2003. To help our clients reach their full potential we tailor custom growth programs to each business's needs. Our days are filled with traffic acquisition, usability and A/B testing, data analysis and visualization.
Over the last few years, we were lucky to bring growth insights to bootstrapping startups, digital merchants, and Fortune 500 enterprises who want to generate bigger revenues online, with projects for Walmart, Thomson Reuters, The New York Times, Happy Socks, Rockar Jaguar Land Rover,  Lafayette 148 NY, Cervera, KURU footwear,  along with many others.  So we think it's time we start sharing our knowledge to help you bring your online business to the next level!