About the Project
Our client is a trusted leader in customized identification and large-scale authentication solutions, working with both B2C and B2B customers in the USA and Canada.
Scandiweb has successfully performed a migration of their online store from ZenCart to Magento eCommerce platform, including a complete redesign of the existing website.
Tasks
Prepare a new retargeting strategy
Manage new online retargeting campaigns (display network)
Add new retargeting channel
Process
Background
When Scandiweb started to work with the client, they have not used display network retargeting.
All SEM efforts were split between a client's internal SEM professional and agency that specializes in Paid Search Management. Internal SEM professional is responsible for Bing Ads, so this field was not touched by Scandiweb. While on the other hand, PPC agency was responsible for AdWords management and it was overtaken by Scandiweb.
During existing AdWords account analysis, we found out that only one Search retargeting campaign was active. It was decided to add Display Network retargeting campaigns as well as add a new retargeting channel.
Retargeting strategy preparation
First of all, we decided to explore competitors and how they are managing their campaigns. It is a must if only your goal is not to fall behind them.
TIP: Use VPN (for example, VPN Unlimited) to find competitors Ads targeted to different locations. Or, check this service out: www.whatrunswhere.com.
Here are some examples of market-leaders display network advertisements we found on the web: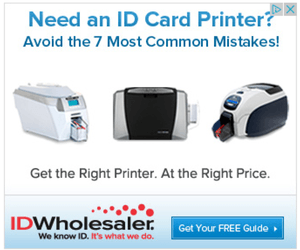 Example #1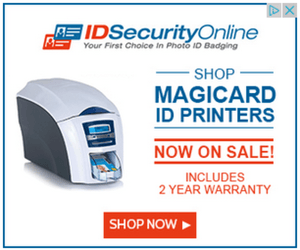 Example #2
Due to not-very-well optimized PPC campaigns (and many other factors), a lot of website visits were generated but no conversions coming. Retargeting is a good way to convert leads coming from PPC.
It was decided to create following retarget campaigns:
Targeted dynamic product Ads for users who previously visited certain product/category
General brand awareness Ad for users who visited the website at least once
General Ads for each website category (seven in total)
Facebook brand awareness Ad
Facebook Ads for each website category (seven in total)
Use the best from the each platform
There are a lot of different retargeting platforms like AdRoll, Retargeter, Chango, Fetchback. The first question for users who just started to work with a new retargeting platform like AdRoll, is "What is the difference from Google Retargeting"? The answer is here.
Choosing the retargeting platform we compared pricing, retargeting type, quality of dashboards and support. Our choice fell on AdRoll, due to their dashboard offering and great team! We consider AdRoll as the best product available on the market.
Still, AdRoll does not support search retargeting, they focus mainly on contextual/site retargeting (targeting based on the category of your site and similar sites). Therefore, we combined the best from two platforms: AdWords and AdRoll. AdWords helped us with dynamic product ads and search retargeting, but all other Ads were configured in AdRoll.
Prepare precisely targeted banners
This step is very important. Be creative and make sure that Ad:
is grabbing attention
is not overwhelmed
instead:
clear text copy focused on product benefits
uses quality and real product images
clear call-to-action
Each banner is highly personalized for each segment we are targeting. Segments for each website category as well as related banners were created: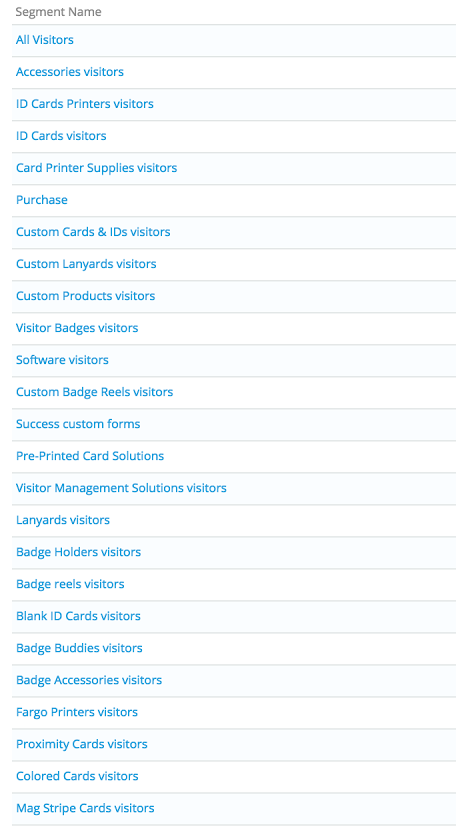 Track conversions, count ROI
There is no sense in any marketing activity if we can't count return on this investment. AdRoll allows configuring conversion tracking in few clicks. We counted purchase and submitted contact forms as a conversion.
The value of purchase is equal to order total, but submitted custom form only 0.01$ (any value can be configured depending on business specific needs).
Do not annoy people with your Ads
Configuring retargeting campaign, it is important to exclude already converted customers from the list. We do not want to annoy people who already bought something from our website, right? At least for 30 days…
Don't forget to add frequency cap in AdWords and AdRoll to prevent users to see your ad up to 100 times a day.
Using dynamic product ads
Luckily, one of the additional sales channels which was configured is Google Shopping. AdWords sync with Google Shopping allows to create Dynamic product ads, populating product info directly from Google Shopping. However, to be able to create dynamic display ads — Dynamic Remarketing Tag should be installed on your website.
After remarketing list configuration in AdWords, certain product Ad will be shown to specific customer who previously viewed this specific product or category.
Run campaigns on all channels simultaneously
When it is planned to send out next email campaign, we also launch similar retargeting campaign. It works pretty good together! AdRoll allows to easily configure CRM segment with user email addresses and display retargeting banner only for them.
Example of email:
Results
Retargeting works for B2B! Some time ago, it was assumed that B2C marketing and sales approaches (like retargeting, gift cards, marketplaces, omni-channel user experience etc.) works only for B2C. For last years, driven by online buying experiences, B2B buyers are also demanding the same experience making work-related purchases. Based on Hybris report, 49% of B2B buyers prefer making work-related purchases on B2C websites.
For the first few days, running only few campaigns, performance was bad.
After implementing all planned campaigns and Ad groups A/B tests, results were drastically improved.