369 exhibit registrations
100% real leads, absolutely no fake contacts
€0.30 – 0.50 CPL
Actually, we only spent €260 on the Facebook ads because we hit the target before the deadline.
In just three weeks, we were able to achieve all these for our B2B client ESELO for their "Winter Days 2022" fair this February.

ESELO is a leading European wholesaler of electrical supplies with offices in Latvia and London, and has been working with Scandiweb for three years. We have been supporting them under Magento 24/7 Service Cloud and have also done development work, analytics and UX research, and data tracking setups for them.
This is the first time they've reached out to us for their advertising needs and we are very happy to share that we have exceeded their expectations. ESELO didn't even have to finish running the ads because we got more than the number of registrations they wanted before the deadline.
The Facebook Campaign
Here's a summary of the campaign we ran on Facebook.
Ad placements: Facebook News, Facebook Stories, Facebook Right Column
Objective: Lead generation
Audiences: Visited in the past 30 days + Detailed Targeting + Lookalike
The best ad in the campaign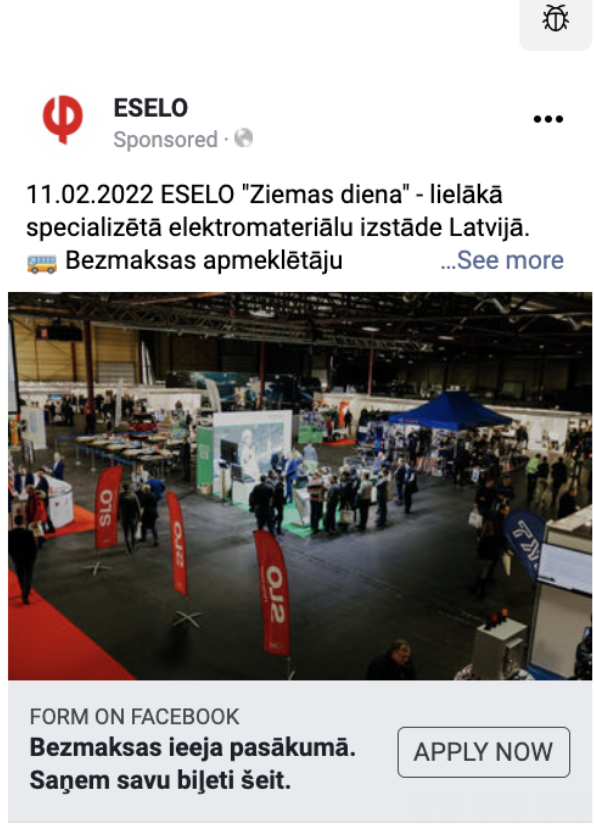 Instead of Facebook's Conversions objective, we opted for the Lead Generation objective for this campaign. It is the only advertising objective on the platform that allows for adding forms to ads and the strategy worked very well for our goal of garnering registrations for the conference.
We targeted those who had visited ESELO's website in the past 30 days and refined our audience with Detailed Targeting. We then expanded the reach of our ads by creating a Lookalike Audience based on our primary audience, but sticking to a set that closely matched it.
Overall, the Custom Audience we set for the campaign proved to be very effective because we "found new companies for [ESELO] that had never been in touch with [them] before."
Here's another one of the ads we ran.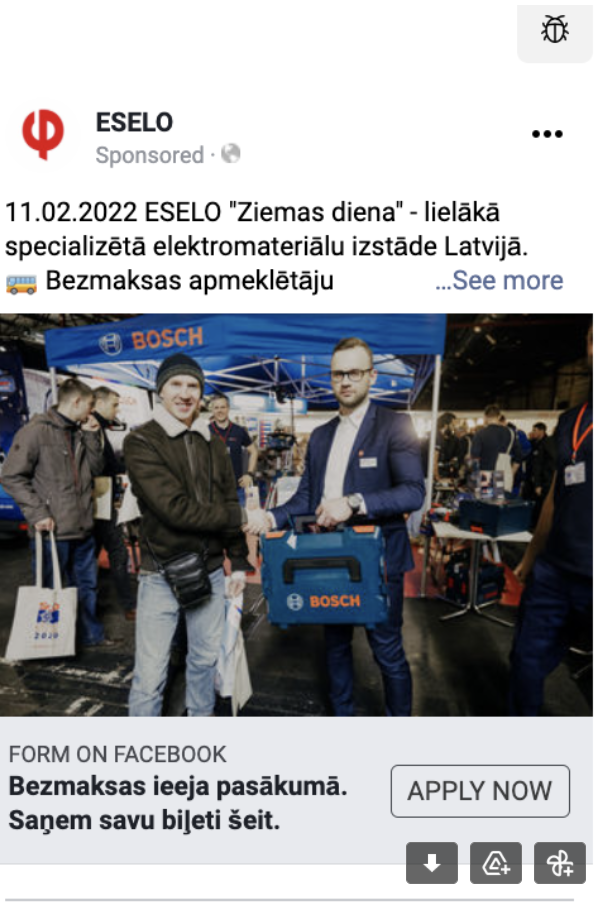 "Winter Days" is an exhibition organized by ESELO for its customers every year. It is where their suppliers come together and showcase the best and the latest of their products—from installation materials, automation solutions, security systems to lighting, renewable energy, tools, work safety and many other electrical products. Last year's exhibition gathered more than 55 local and foreign suppliers and more than 1,450 visitors.
Our Growth Team can handle all your advertising needs—from PPC campaigns to retargeting to social ads management. Contact us today for a free consultation or hit that orange chat bubble on the right to get your questions answered immediately.