scandiweb approaches analytics as a way of helping businesses increase revenue from existing website visitors, get better returns from paid advertising, and not lose money because of penalties related to personal data protection laws.
Our commitment: Correct and complete data
In every analytics project we handle, we are committed to the following:
Correct data to support informed and evidence-based eCommerce business decision-making, mainly in digital marketing and website improvements
Data tracking setup that matches the client's business requirements, ambitions, and internal resources while also adhering to best practices and the latest industry trends (e.g., GA4, data warehousing)
Flexible data governance capabilities and enabling marketing teams to add or adjust existing tracking setups without developer input (via a tag management system and a dataLayer)
Providing clear and understandable eCommerce store performance dashboards for all stakeholders to be on the same page (via data visualizations and custom dashboards)
Data collection that respects user privacy and is according to the target market regulations (e.g., GDPR, CCPA)
Faster website load by using a tag management system instead of hard-coding analytics tags
When there's
no

data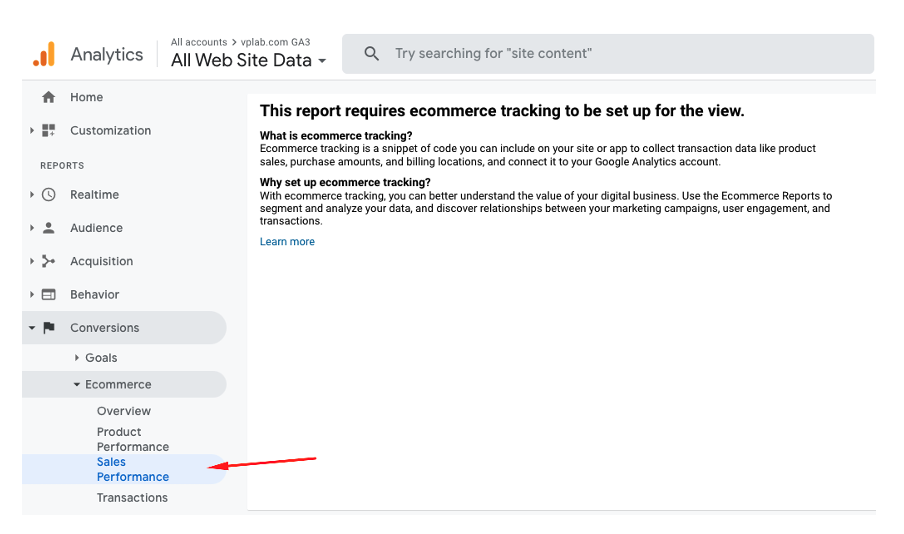 When there's
wrong

data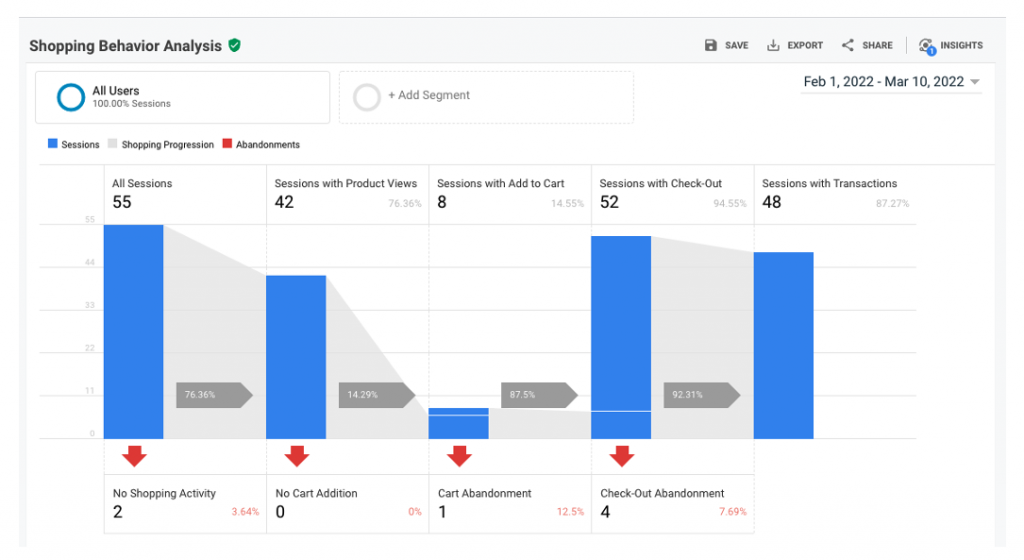 When there's
correct

data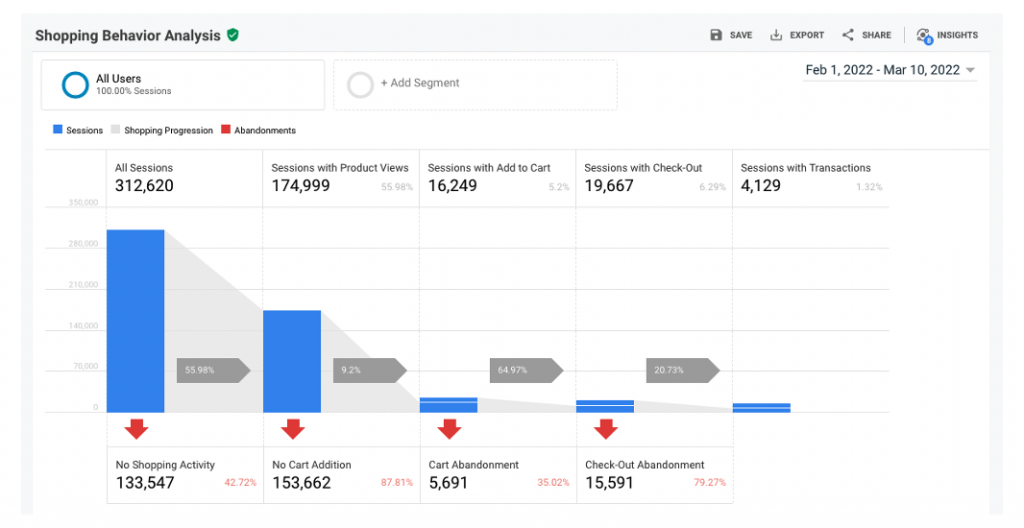 Advantages of scandiweb's approach to analytics
The default way of enabling tracking in Magento is manually copy-pasting GA code through the Magento admin. With our approach following industry best practices, we set up analytics via Google Tag Manager (GTM) and Enhanced eCommerce in Google Analytics.
Must read: Have you migrated to Google Analytics 4 yet?
1. Any marketing tool can be integrated without a developer
Relying on developers to integrate marketing tools and make adjustments is a waste of time and human resources. It's like adding a middleman where you can get to the market directly, faster, and more efficiently yourself. The analytics team and marketers know the whats and whys of analytics better than developers, so enabling them to make changes in the setup whenever necessary will save you time and resources.
Hard-coded analytics vs. use of Google Tag Manager

2. Every sales funnel stage is tracked
If there are gaps in the tracked data, you can't have a complete picture of what's happening on your website. For example, if you're getting a lot of add-to-carts but very few completed transactions, you'd want to understand why customers leave without paying. If there's anything causing friction at any stage of your sales funnel, you'd want to find out so you can fix it. But first, you need to know where this is happening. Tracking every stage in the sales funnel will lend you that information.
Missing data vs. Complete data

3. Data is trustworthy
Only trustworthy data can guide you toward making sharp business decisions. Hence, ensuring that your data is clean and free of bot traffic or system errors is crucial.
Unreliable data vs. Clean data

4. Product-level performance tracking per customer group & marketing channel
If you're running several marketing campaigns and spending money on advertising and affiliate marketing, you'd want to know which of your campaigns and channels are actually working. This will allow you to further strengthen those that are performing well, and either drop or change your strategy with those that aren't.
Blind optimization of marketing efforts vs. targeted optimization

5. Data at a glance
Having full visibility over your website's performance is key to making sound business decisions. Are you getting enough traffic but extremely high bounce rates? Are you hitting revenue targets? Are you with the average order value of your customers, or do you wish they were spending more? Are your CPC campaigns worth the money you're allocating them? If you know how your website is performing, you are in a better position to know what steps to take next.
No visibility over web performance vs. Data at a glance

6. Availability of in-depth user data
The more you know about your customers, the better marketing strategies you can come up with. If you keep your campaigns relevant to your users, you are more likely to achieve success. But of course, you need reliable customer data to be able to do this.
Basic user data vs. In-depth user data

Tech stack explained: Basic use-case example
Here are the main analytics tools we use in 90% of cases.
1. Web Analytics platforms (Data aggregation)
Analytics is not analytics unless you have data. We use Google Analytics to collect data.
2. Tag management system
Tools such as Google Tag Manager allow us to directly manipulate analytics scripts (Facebook, Google Analytics, Google Ads, etc.) without needing a developer, which is more manageable and efficient than hard coding.
3. Data visualization tools
If we have sufficient data, we can make insightful visual representations of it, which can be easily updated as more data comes in. Google Studio is a handy tool for this.
4. GDPR compliance solution
Businesses have to let the users know how the cookies from their website will be used and how they will comply with their privacy policy. For this purpose, we use various cookie consent management tools such as OneTrust, CookieBot, and Amasty.
5. Feeds
External platforms receive information about a website's products via product feeds. We export all the site's products in a file and send them to those platforms. While feed generation is not strictly part of analytics, we cover it in our analytics setup. We use back-end tools such as Xtento to do this.
Tech stack explained: Advanced use-case example
In some cases, a more advanced setup is necessary based on the goals of the business we are working with. Although not always needed, these additional solutions are always beneficial.
1. A/B testing solutions
How do you know if the change you're making on a website will be positive or negative for your eCommerce business? By conducting A/B testing. You show users 1 of 2 or more variants (the original version vs. the new one/s) and track the performance of each. We typically use Google Optimize for this.
2. Big Data warehouse
All data storage facilities are limited in space. For a website with huge amounts of traffic, extracting data and using it to gain insights about the business becomes increasingly difficult. For this reason, big data warehouses such as Google's BigQuery are used to store terabytes of data.
3. Server-side solutions
Tracking users the conventional way (via GTM) is not a perfect solution since there are a few drawbacks to loading scripts and collecting data from the user's browser (impacts page speed, privacy extensions prevent outgoing traffic, etc.). As an alternative, we can send data from a server-side endpoint from a subdomain, which has a server-side GTM container.
Scope of work: Developer vs Analytics Team
Proper development work is required to send correct data to the analytics tool.
A website usually communicates with the analytics platform through a dataLayer, a Javascript object that passes the information from the website to the tag manager. The developer sets up this dataLayer.
The Analytics team can make data manipulations and marketing script configurations directly in GTM, so developers don't have to worry about configuring dozens of scripts in code.
While the Development team ensures that data is sent from the website to the dataLayer, the Analytics team provides requirements, ensures that correct data is populated, and handles all configurations within GTM and the analytics platforms.
Analytics implementation steps for all projects
1. Analytics Discovery
The Analytics team reviews the client's current tracking setup and identifies needs, then prepares the scope for the new implementation, determining which solutions will address those needs best.
2. Onboarding
The Analytics team is onboarded to the project and is granted access to the tools and information they need to start working.
3. Implementation
The Development team sets up the dataLayer so that correct data is passed from the eCommerce platform to the selected Analytics platform/s, including third-party marketing platforms.
4. Go-live
The Analytics team plays a crucial role in the go-live and post-live or post-migration by monitoring how the website performs after the launch.
Results
Following the scandiweb's approach to data tracking, we achieve the following for our clients:
Well-defined business needs
Expert analytics solutions
Correct and trustworthy eCommerce data
At-a-glance dashboards for data analysis
Actionable insights and sound business solutions can only come from reliable data. That's why we understand the importance of precise and complete data tracking.
How is your analytics ecosystem set up? Let us take a look and point out blind spots. Sign up for FREE Data Maturity Audit with scandilytics.