Previously, we covered the role robots.txt elements play in improving your website performance. In case you have not watched it yet, you can go back to Lesson 1, robots.txt.
The second lesson of the SEO Crash Course is all about canonical tags. Learn how to avoid keyword cannibalization, how canonical tags can help your website rank higher in search results, and how to properly implement them.
Topics covered in this video:
Canonical tags and how to implement them
Link juice term and examples
Keyword cannibalization and how you can avoid it.
"You can get a significant organic traffic increase just by making sure the canonical is working properly."
What is a canonical tag? 
Canonical tags, located in the HTML source code <head></head> section, are used to tell the search engines that the specified URL is the master copy of a page.
<link rel="canonical" href="https://example.com/sample-page/" />
They help to ensure that only the page with the highest chance of reaching top positions is displayed in search engine results.
How to properly implement canonical tags?
On Magento 2 and ScandiPWA, you can apply canonicals to product listing pages and product description pages by default. However, it's still important to:
Test if canonical tags are set up correctly; if not – the website ranking can go down and lead to a significant organic traffic decrease
Apply canonical tags for Homepage, CMS, and Blog.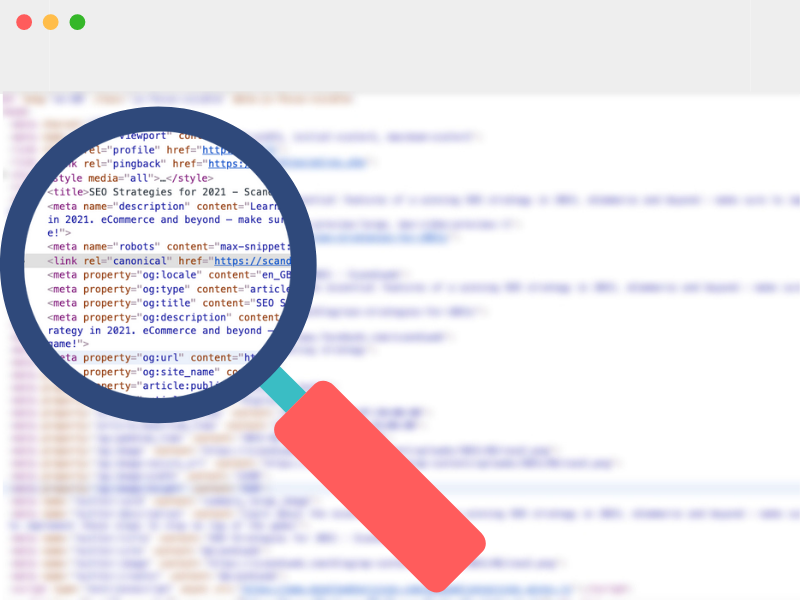 Canonical tags also strengthen your internal linking. They guide Google to one unique URL that users scroll more often, giving it more opportunities to rank higher in search results and giving your website an advantage over competitors.
Up next: Hreflangs and International SEO. Need assistance in improving your position in search results? Have additional SEO concerns? Let us help you! Feel free to browse our SEO services and don't hesitate to get in touch!