scandiweb has gained a reputation for being a great starting place for fresh developers. For many, the company has become a great opportunity for growth. Since scandiweb is a big believer in self-growth and learning, with pride, we can say that we've built a strong community of senior developers. Let's get to know some of our experienced developers and find out what drives them to continue reaching higher and higher peaks with scandiweb!
We talked to three of our developers who have been with us for years—Adam from Romania, Arthur from Brazil, and Aleksandrs from Latvia—and asked them what motivates and keeps them happy at scandiweb and what they appreciate about working here.
The importance of flexibility
The chance to plan your day remotely without strict office hours and the flexibility it provides lies at the core of scandiweb's appeal. Developers like Adam, Arthur, and Aleksandrs appreciate the freedom to balance work with other aspects of life, whether it's pursuing education, handling personal commitments, or working from different time zones and countries.
"scandiweb is respectful of my working schedule, considering my time zones and holidays."

Arthur
Our colleagues also mentioned that the absence of bureaucratic barriers allows them to focus on their tasks and resolve issues efficiently. At scandiweb, everyone is available to be contacted by any colleague—no personal assistants or scheduling appointments—everyone is just a message away.
"Any issue can be resolved quickly without thousands of approvals."

Aleksandrs
A thank you goes a long way
It's not just about work—it's about the people! The genuine appreciation and recognition that our developers receive from colleagues play a significant role in their happiness. A heartfelt "thank you," like the Crowdbonus tradition where you can send a cash bonus to your scandiweb colleagues while also adding a note to say thanks or some encouragement, goes a long way in making the work environment warm and gratifying.
"Crowdbonus is great not exactly for the money, but it's nice to receive any kind of thanks at the end of a difficult month."

Arthur
The company's focus on cultivating a supportive and helpful community ensures that everyone feels comfortable and valued, fostering an atmosphere of collaboration and understanding.
"Everyone is helpful and kind. My colleagues are understanding, and I could talk to them about anything."

Adam
Diverse projects mean diverse teams!
The diverse range of projects at scandiweb adds a thrilling dimension to the work of our developers. Working at an agency, they get to tackle various projects simultaneously, engaging with international clients and exploring intriguing challenges.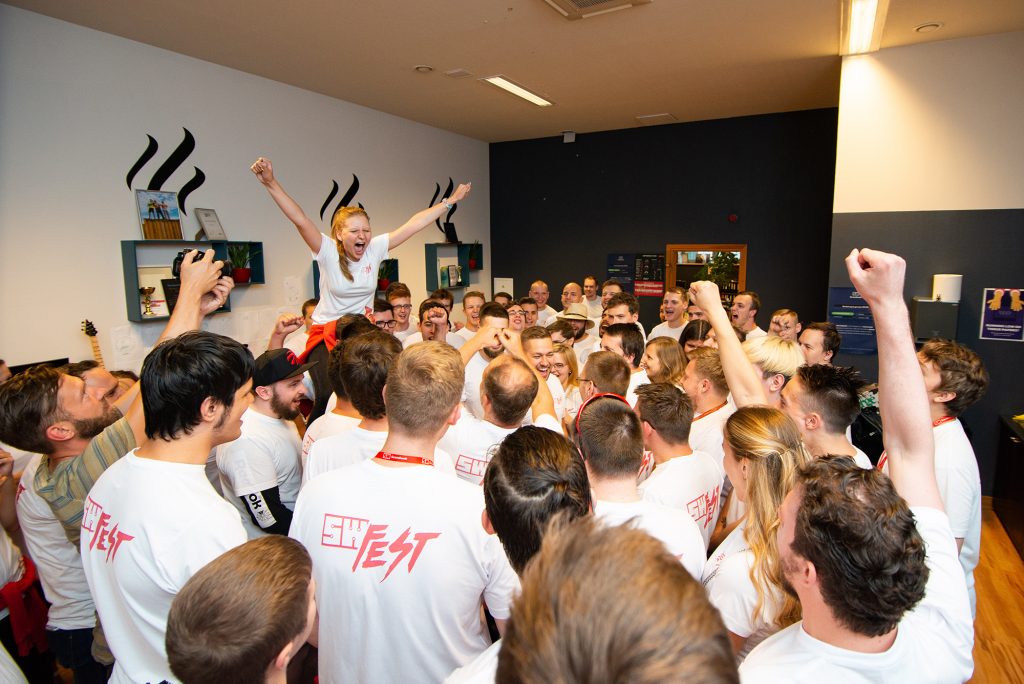 This diversity not only keeps the developers motivated but also enhances their skills and knowledge as they collaborate and communicate within different teams to achieve the best possible results and conquer new challenges.
"Do not worry—you will not be stuck on one project! Many will come to challenge your skills and ensure your growth. This way, your potential and your area of interest are boosted."

Aleksandrs
With opportunities for growth, stimulating projects, and a caring community, scandiweb is happy to have created the formula to keep our developers happy and growing with us!
Care to join scandiweb and try out this formula? We have multiple vacancies available for junior, mid-, and senior-level specialists! If we caught your attention, explore our Careers page and start your IT story with us!