Starting your journey in a new company can be a challenge! It can be helpful to hear what it is like from someone who has been through it recently. That is why we talked to our newcomer, Junior Technical SEO Specialist Chiara, about her experience at scandiweb so far. Her story started by subscribing to our newsletter and has only gone upward. Let's hear it from her!
From newsletter to newbie
"My journey with scandiweb started seven months ago. I had subscribed to the scandiweb newsletter, where I learned that an SEO Bootcamp was coming up soon. Once I saw it, I thought, Why not? scandiweb is working with SEO, they have their expertise, and I can learn many useful tricks and tips! At the end of the Bootcamp, it was possible to become a scandiweb employee, so I decided to give it a try, and I still have no regrets!

I would like to mention that all of my expectations were fully justified! The Bootcamp description was written in such a friendly way it made me think that smart and professional people work here who simultaneously want to emphasize how important it is for them that their employees feel at ease. As soon as I joined scandiweb, I became even more convinced of my opinion!
"I like how much attention is paid in the company to healthy relationships within teams, the absence of overtime and to wellbeing in general."

Chiara
Before applying for the SEO Bootcamp, I had already found out that scandiweb is very dynamic, works with many different projects, and is constantly growing. Now I can say from my personal experience that it is definitely true.
A chance to become a strong specialist
My role as a Junior Tech SEO specialist at scandiweb involves a lot of investigating: I have to check for any issues and find and suggest the best solutions to solve and implement them, and all these responsibilities coincide entirely with what I want to do.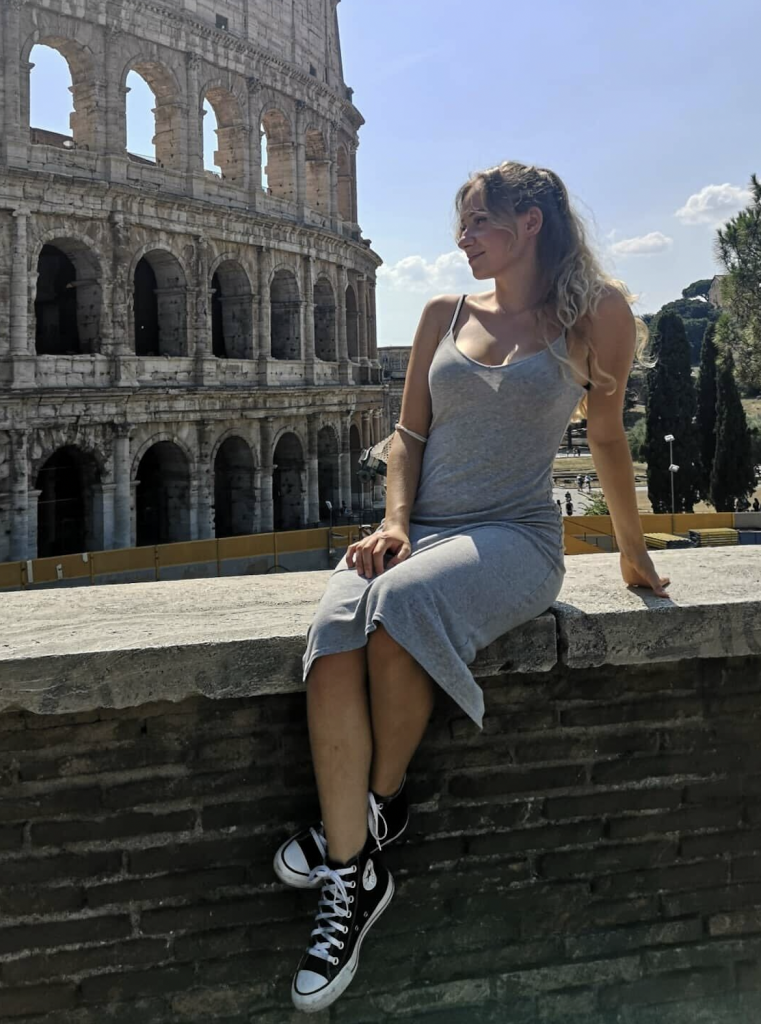 At the moment, I am mainly focused on becoming a strong specialist in my field. I am a junior specialist with much to learn to become a fully independent worker. Still, in the long-term perspective, I would like to become a senior specialist, perhaps manage a team, and also focus more on building strategies and ways to implement them.
Advice to newcomers – everything will make sense!
For all those who want to join scandiweb, I suggest getting ready to be overwhelmed a little during your first days. Since scandiweb is an agency, you will work on various projects that differ from one another. I would also recommend getting ready to switch from one topic to another.
First, things might seem chaotic, but everything will make sense with time! Being proactive will also help you—don't limit yourself with solutions based on previous experience, but try to look further and think outside the box!"
"If I had to describe scandiweb with 3 words, that would be a dynamic, ever-growing, roller-coaster (in a good way for sure)!"

Chiara
Do not hesitate to become a scandiweb newcomer too! Visit our Careers page and find the right first step for you!