Unlike the traditional B2C model, operating a B2B eCommerce website often requires a more complex solution. With customers being primarily companies, there is an added level of functionality and personalization.
Magento platform can handle all B2B transactions, including advanced account organization, customized pricing, strict inventory control, bulk order management, and more, to reach even the most challenging business goals.
In this article, we have listed the key B2B extensions and features you should have for a fully functioning Magento B2B store.
B2B Registration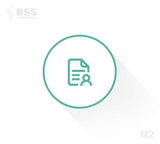 Organizing the business registration and login process highly increases trust and verification. Instead of all accounts getting approved by default, this extension allows the store owner to manage customers and restrict specific page visibility to registered users only, therefore protecting the store information.
Main features:
Grant a new sign-up form for wholesalers
Control the sign-up at hand: preview, set as pending, approve or reject the registration
Enable/disable the default registration link in clicks
Compatible with Magento 2 Customer Attributes
Hide Price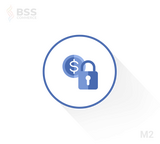 B2B buyers, especially wholesalers, are more susceptible to price than any other customers. Make sure you manage your store's pricing wisely with the Hide price functionality. Not only can it help with managing prices for different customer groups, but it is also an important mechanism for legal compliance for MAP (minimum advertised price) pricing. This allows smaller sellers to compete with larger retailers, protects seller margins, and prevents underpricing.
Main features:
Control price visibility for specific products
Hide prices for various selected categories and customer groups
Customize or replace Add to Cart button
B2B Company Accounts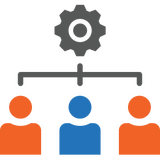 Since each account is used by a team with different roles within a company, the account management for B2B buyers is more complicated than that of the B2C model. The B2B Company Accounts extension takes care of roles and permissions to all users that have account access, thus simplifying the purchase process while keeping everything under control.
Main features:
Structured parent-child account hierarchy
Clear and customizable roles and permissions
Adjustable visibility of orders and quotes within the company
Company Credit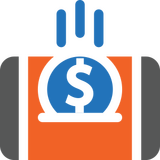 Offer a credit option to the customers that you trust to encourage more sales. Selling on credit translates as stability of your business, which is a bonus for your store compared to the competition.
Main features:
Specify the customer credit limit
Use credit as a payment method on the frontend and backend
Manage overdue credit payments
Automate email notifications on credit operations
Requisition List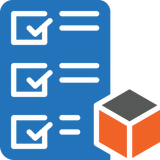 Bring convenience to your buyers with requisition lists that allow them to collect goods which are not in constant demand and simplify product sorting for future purchases. Customers can add products directly from product pages and freely manage the lists. Unlike wishlists, products are not automatically removed from requisition lists after purchasing.
Main features:
Create multiple requisition lists
Add products to lists from product pages
Move and copy items between lists
Update products individually and in bulk
Add the listed products to the cart with one click
Request for Quote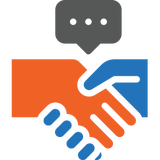 As buyers strive to get the most beneficial offers, merchants hope for larger sales and higher profits. Encourage and support business negotiations with the Request for Quote extension. Customers can add the items to the quote cart and attach their wished prices. This allows store owners to review the propositions in quote requests and either approve, cancel, or modify those through discussion to reach a price agreement.
Main features:
Add products to a quote from a catalog or product pages
Multiple products per quote
Show status of the quote
Set the quote expiration date
Quote auto-approval
Product Attachments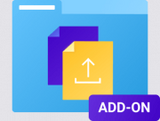 An easy way to show buyers a professional approach, especially if you sell complex goods, is by preparing detailed product descriptions. Attach informative, well-documented files in various formats such as user manuals, instructions, certificates, warranties to products that will attract customers and increase credibility.
Main features:
Upload manuals, licenses, warranties, and other additional info on product pages
Add an unlimited number of various file types
Restrict the file viewability and downloadability
Extended Contact Forms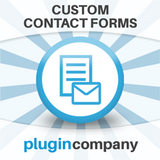 Custom Contact Forms extension offers a simple drag-and-drop builder to create an unlimited amount of forms – from sales inquiries, product questions, to customer satisfaction surveys.
Main features:
Create advanced contact forms using drag & drop builder
Insert forms anywhere using contact form widgets
Display contact forms in a lightbox pop-up
Divide your forms into multiple sections, pages, or columns
Create dynamic contact forms
Automatically prefill forms with customer details, product attributes
Configure conditional admin recipients based on submitted data
GDPR Extension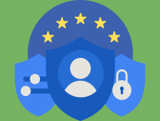 Since the EU's data protection regulation was evoked, privacy issues became a challenge for eCommerce stores. Without secure data processing, you risk receiving penalties as well as losing customer loyalty. Become fully transparent and make sure your B2B store is compliant with the latest GDPR requirements to protect yourself as a merchant and your customers.
Main features:
Obtain multiple users consents on several pages
Create advanced cookie consent pop-up
Collect all consents in one place
Let customers manage their personal data
Save personal data in recent documentation
Better Blog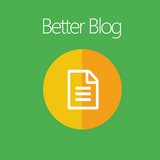 Use blog as a marketing tool for your business by not only providing relevant information to your existing customers but also driving new visitors. Magento 2 Blog extension allows you to manage blog posts, categories, and comments within the platform.
Main features:
Add related posts on the product page
Include related product slider block
Responsive design & SEO friendly
Built-in comment functionality
Product Labels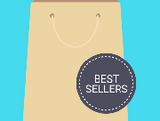 When users, especially first-time visitors, browse your online store, it might be difficult for them to orientate and spot popular products, promotions, new arrivals, etc. Speed up and facilitate purchase decisions by motivating potential buyers with eye-catching, customized product labels.
Main features:
Design labels with ready-made shapes
Show a selection of labels to different customer groups
Edit labels and see them with the preview option
Add various labels on one product
Additionally, here are extra features you will want to include to run your B2B eCommerce store effectively:
Banner slider
GTM module
The extended main menu manager
A dedicated FAQ page to gather all customer concerns in one place.
Keep in mind this list is just a basic set of extensions that needs to be adjusted for specific business use cases. 3rd party extensions as such and the list of extensions mentioned above, merged under one installation, might not suit all eCommerce stores.
Ready to jumpstart or enhance your B2B eCommerce business? Let us help you! Hop on a 30 min free call with the most certified Magento developer team in the world to suggest you a personalized B2B strategy for your business.
Related articles:
Magento Open Source vs Shopify