CRO tools are there to make conversion optimization easier for merchants and marketers. But with so many options, it could be challenging to decide which ones to use. We know. So, here's a rundown of the best CRO tools for your eCommerce store in 2023. We've categorized them according to the type of solutions they offer.
Search, Merchandising, Product Recommendations
Marketing Automation
Email Marketing & SMS
Livestream eCommerce / Video Shopping
3D Models / Augmented Reality
Localization
Search, Merchandising, Product Recommendations
Clerk.io

| | |
| --- | --- |
| Scope | Site search, product recommendations, merchandising, email, segmentation |
Clerk.io uses artificial intelligence to power personalization throughout the customer journey. It understands natural language, displays search results within 2 keystrokes, provides product recommendations specific to each email recipient, has predictive AI sending for emails, comes with pre-built recommendation logics, supports instant audience segmentation with keywords and simple filters, and enables omnichannel experiences by seamlessly integrating with CRM, social, and ad platforms, among many other intelligent capabilities.
Klevu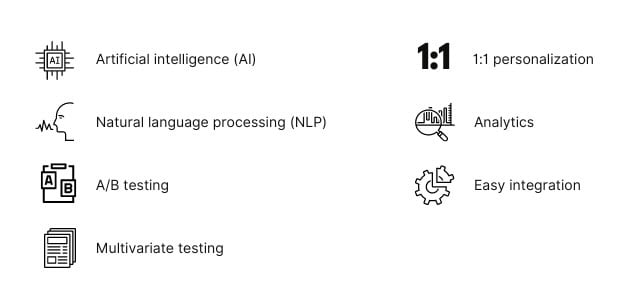 | | |
| --- | --- |
| Scope | Site search, product recommendations, merchandising |
Klevu is all about enhancing search and discovery experiences for customers through AI. It combines deep machine learning and linguistics to uncover user intent during a search, has predictive autocomplete, uses shopper behavior data along with inventory information to optimize recommendations, utilizes A/B and multivariate testing tools to identify the best way of displaying products, and automatically rearranges products in search results or any page based on user behavior and rules, and more.
Attraqt

| | |
| --- | --- |
| Scope | Site search, product recommendations, merchandising |
Attraqt takes product discovery seriously and directly tackles the issues that hinder relevant results from getting to the customer. Spelling autocorrect, synonyms, redirects, localization, and AI eliminating 97% of zero-result searches are only some of the solutions they offer to boost product discovery during a search. Dynamic recommendations are made possible by pre-trained algorithms that are ready to use out of the box, and further enhanced by learnings from user engagement. Merchandising can be tailored to align with marketing strategies at any given moment on any page, with personalized product rankings based on shopper behavior as well as product availability, attributes, and performance.
Attraqt use case: The Met Store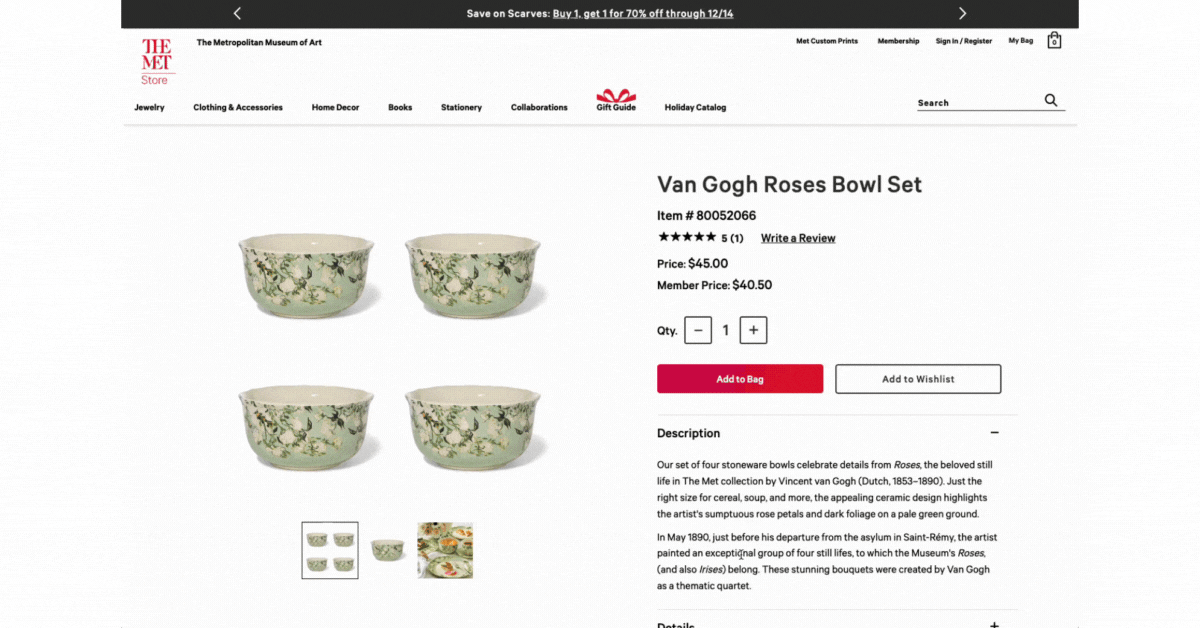 Adobe Live Search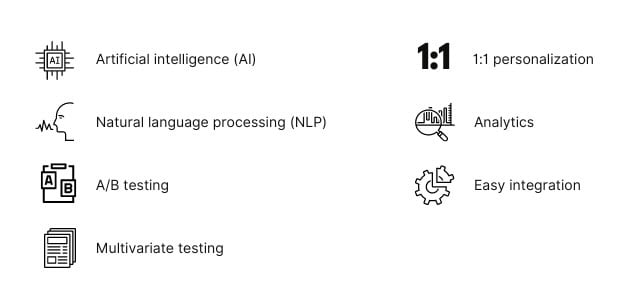 | | |
| --- | --- |
| Scope | Site search, product recommendations, merchandising |
Adobe Sensei is an artificial intelligence technology that seamlessly integrates with Adobe's cloud services to power search, product recommendations, and merchandising with AI and ML. Adobe Sensei powers Live Search and Adobe Target, among the other solutions included in Adobe Commerce Cloud.
Live Search combines visitor data with catalog data to deliver fast, engaging, and highly personalized results on every query. There are 9 intelligent recommendation types based on the shopper's behavior, item's attributes, what's trending, product popularity, and visual similarity (color, style, material, etc.). Behavioral data can be used to personalize recommendations and key metrics can be measured to determine the impact of recommendations. Faceted search and merchandising rules either boost or deprioritize results using AI.
Adobe Target is a tool marketers can use to test and personalize content. It features automated personalization, auto-target, auto-allocate, and personalized recommendations and insights reports..
Marketing Automation
Dynamic Yield

| | |
| --- | --- |
| Scope | Email, SMS, web, mobile, app, ads, loyalty |
Dynamic Yield refers to itself as the Experience OS—a platform-agnostic "experience optimization platform" that easily integrates with a company's existing tech stack and gives it powerful personalization capabilities specific to its industry, business needs, and KPIs. Using data from any source, teams can incorporate personalization in any touchpoint—web, mobile, email, SMS. With Experience OS, brands can deliver personalized product recommendations, content, messages, and more. Dynamic yield claims to support "all current and future digital channels" and unify marketing teams by allowing them to manage all optimization efforts from a single platform.
Emarsys

| | |
| --- | --- |
| Scope | Email, SMS, web, mobile, app, ads, loyalty |
Emarsys is "the omnichannel customer engagement platform" that allows marketers to build and deploy personalized campaigns across channels by leveraging AI and machine learning. With Tactics, or pre-built automation programs for different use cases, complex campaigns can be activated and launched within minutes. AI drives segmentation, content, timing, and personalization across all marketing channels and the customer lifecycle. The system learns which channels customers prefer, what products they are most likely to buy, what time they are most responsive, and more.
Adobe Marketing Cloud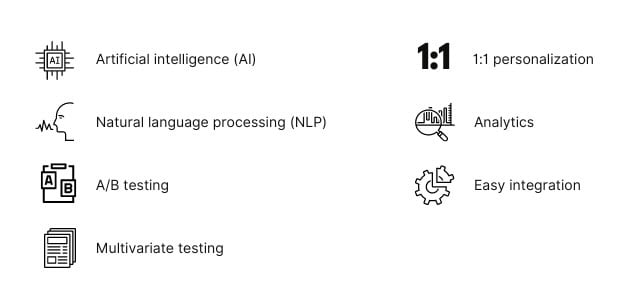 | | |
| --- | --- |
| Scope | Email, SMS, web, mobile, app, ads, loyalty |
Adobe Marketing Cloud is a suite of products for content management, cross-channel campaign execution, personalization, lead management, and account-based marketing, including Adobe Experience Manager, Adobe Campaign, Adobe Target, and Adobe Marketo Engage.
Adobe Experience Manager leverages the power of digital asset management and combines it with content management to deliver personalized, content-led experiences to customers by automating content adaptation and delivery across channels and audiences.
Adobe Campaign lets marketers quickly launch and scale personalized marketing campaigns via email, mobile, and other channels—informed with rich customer data.
Adobe Target uses artificial intelligence to power A/B and multivariate testing and optimization to make way for omnichannel personalization.
Adobe Marketo Engage is the marketing automation arm of Adobe Marketing Cloud, combining "the power of automation, content, lead development, and account-based marketing" to help connect brands with customers and keep them engaged.
Email Marketing & SMS
Klaviyo

Klaviyo is an ecommerce automation platform focused on email marketing and SMS personalization. It syncs with a company's existing tech stack and powers campaigns with a library of email and SMS templates, customizable built-in automations, and predictive analytics so customers receive timely and relevant notifications and nudges. Customer behavior data is used to generate product recommendations (e.g., based on past purchases) and reminders (e.g., about their cart items) personalized to each user to keep them engaged and guide them back to the sales and marketing funnel.
Omnisend

Omnisend is an email marketing and SMS platform. It focuses primarily on automated emails, SMS, and segmentation but also provides tools for web push notifications, popups and forms, analytics, and ad integration. Their email and SMS templates are fully customizable, so they can be used to personalize customer messaging and work with different marketing campaigns.
Yotpo

| | |
| --- | --- |
| Scope | Email, SMS, ads, reviews, loyalty & referrals |
Yotpo is a marketing platform focused on user-generated content (UGC). It enables brands to engage with users from a single platform by giving them the tools to collect, manage, and respond to all sorts of user content. But not only that, they also have solutions for rewards, referrals, and reviews using data science and their proprietary smart sentiment algorithm.
Yotpo use case: Aden + Anais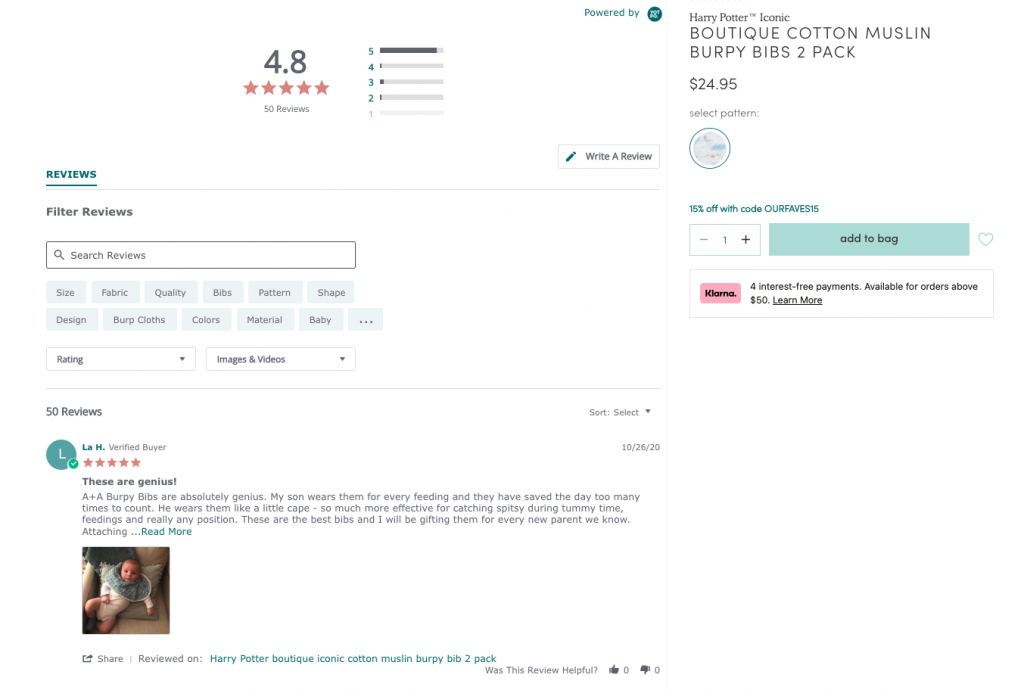 Adobe Marketo Engage

| | |
| --- | --- |
| Scope | Email, SMS, ads, loyalty & referrals |
Adobe Marketo Engage is a marketing automation software that has a full suite of features for email marketing, lead management, and revenue attribution. As an email marketing tool, it simplifies the creation of email campaigns through responsive templates and a visual editor. Brands are provided tools that enable them to create impactful conversations with customers based on individual behavior—in real time.
Livestream eCommerce / Video Shopping
Bambuser
| | |
| --- | --- |
| Scope | One-to-many, one-to-one |
Bambuser is a live streaming platform for eCommerce that supports one-to-many and one-to-one broadcasts, chat moderation, real-time product details, add-to-cart, checkout, and many more. And shoppers don't have to leave the streaming platform to view product details, add items to cart, and complete a purchase. The live videos can also be simulcast to social platforms where brands can drive even more traffic to the live show and further enhance customer experience.
One-to-many broadcasts can accommodate an infinite number of customers to the live show. One-to-one uses Bambuser's Shoppable Video Calling tool that allows merchants to schedule calls with individual customers and has native add-to-cart and checkout features so the customers can complete a purchase right within the platform.
Setup is front-end only and full integration with Magento (Adobe Commerce) is supported. Live shopping analytics is also provided.
Bambuser use case: Cervera
Buywith
Buywith is an livestream shopping platform with add-to-cart, moderated chat, and video features that requires no app or integration. The company claims to offer the "most frictionless" livestream platform available today. With its smart screen sharing technology, the platform allows viewers to shop during the live broadcast along with the host. Anyone from anywhere in the world can join the livestream using any device with a click of a link.
3D Models / Augmented Reality
Fibbl
| | |
| --- | --- |
| Scope | 3D models, 3D viewer, augmented reality, virtual try-on |
Fibbl helps brands harness the power of 3D and augmented reality (AR) by providing a visual marketing platform that lets them integrate 3D and AR into their eCommerce business and marketing strategies. It supports product images from photorealistic 3D models, interactive 3D viewers, AR to let shoppers virtually place products in their natural environmentexp, and virtual try-on. Fibble can be integrated into PDPs, category pages, landing pages, email, SMS, and social media platforms. Downloadable product images and print marketing materials with QR codes are also supported.
Fibbl produces visual content for brands and only charges for the use of their technologies.
Fibbl use case: Sportland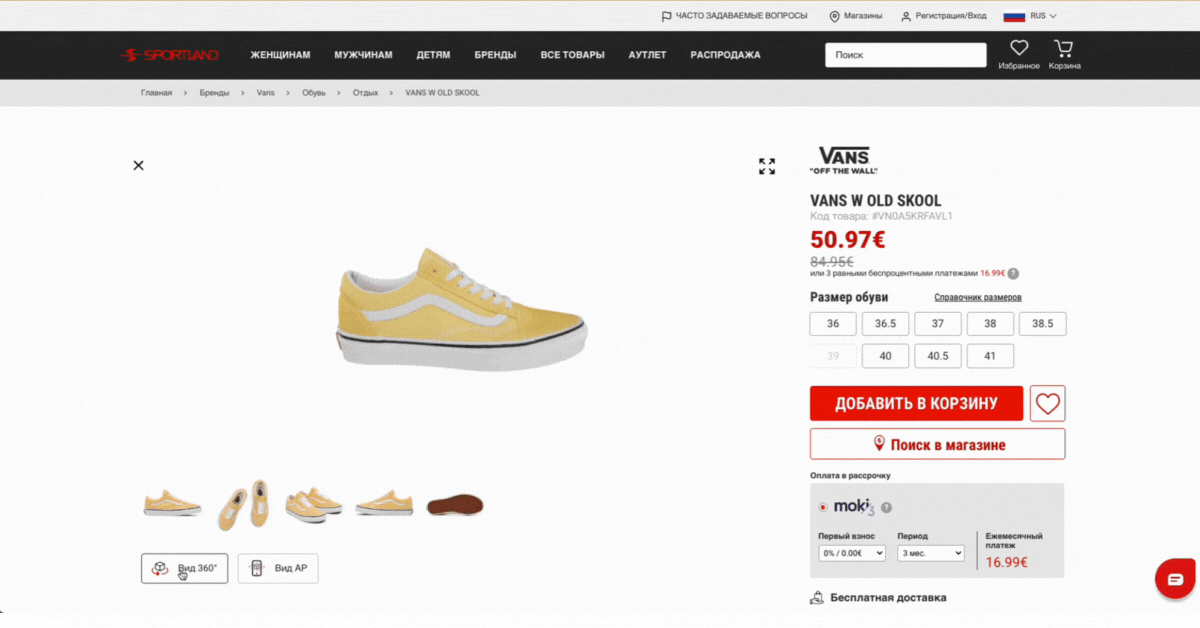 Expivi
| | |
| --- | --- |
| Scope | 3D models, 3D viewer, augmented reality, 3D scene editor |
Expivi is a code-free 3D product configurator that supports 3D viewing, augmented reality, customization, and personalization. Merchants can use Expivi's 3D Scene editor to create and enhance product images with options to adjust lighting, camera angles, and more.
Localization
Lokalise
| | |
| --- | --- |
| Scope | Translation, localization, multilingual SEO |
Lokalise is a localization and translation management platform that provides eCommerce merchants with tools to integrate, automate, and manage translations. It features built-in tools such as translation memory, QA checks, and machine translation to ensure the quality of translations. Lokalise also has available plugins for Figma, Adobe XD, and Sketch, so product localization can proceed in parallel with the development cycle, plus support for multilingual SEO.
Smartling
| | |
| --- | --- |
| Scope | Translation, localization, multilingual SEO |
Smartling is a language translation and content localization software that allows merchants to translate, automate, and manage their content across platforms. It offers tools to support multilingual websites, mobile products, and marketing campaigns as well as flexible workflows and translation optimization.
Weglot
| | |
| --- | --- |
| Scope | Translation, localization, multilingual SEO |
Weglot is a translation solution with automatic content detection and integrated translation management tools. It gives merchants full editing control and eases the translation workflow by supporting collaboration between marketing teams and translators. Weglot claims to have no compatibility issues and "zero maintenance."
Still not sure which CRO tools are most relevant to your business? Sign up for a free consultation and we'll be happy to help you match your business needs with the best CRO tools available today. Or hit the orange chat bubble on the bottom right for a faster response.