Ready to tap into the massive potential of selling on Amazon? With millions of customers worldwide, Amazon offers an incredible opportunity for both established brands and aspiring entrepreneurs looking to grow their eCommerce businesses. In this comprehensive guide, we'll walk you through the essential steps to start selling on Amazon for beginners, from choosing the right selling plan to expanding your business globally.
Whether you're just starting your online business or looking to expand your existing eCommerce store, this guide will provide the necessary tools and insights to succeed when you sell on Amazon.
Key takeaways
Choose the right Amazon selling plan for your business needs
Utilize trend analysis, competitive analysis, and profitability assessment to identify profitable products
Optimize product listings, offer competitive pricing, and utilize advertising/promotional strategies to attract customers and boost sales.
Choosing the right selling plan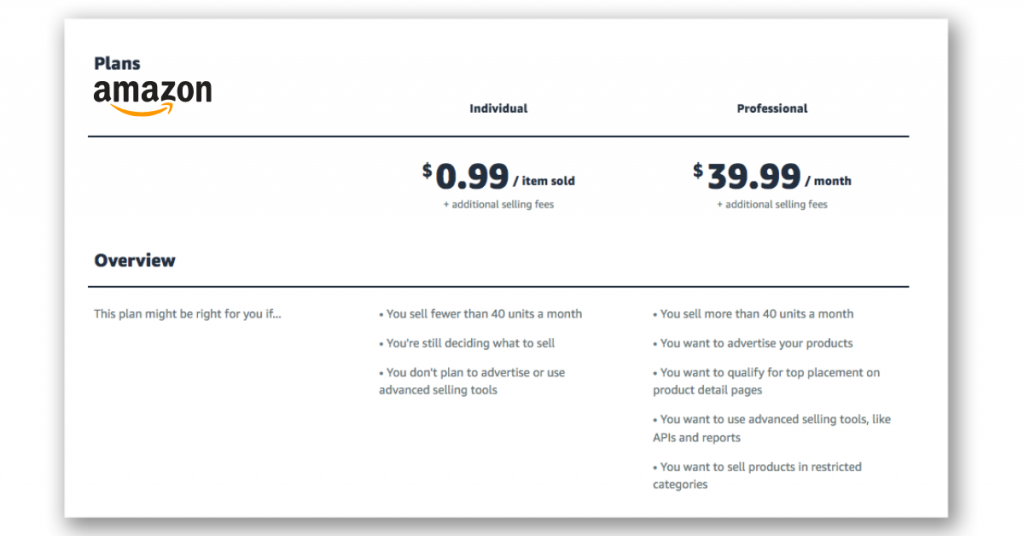 Choosing the right selling plan that caters to your business needs is the first step in your Amazon journey. Amazon offers two main plans: Individual and Professional. The Individual plan is designed for sellers who list products individually. In contrast, the Professional plan caters to sellers who require advanced tools and features, such as bulk uploading or inventory management with third-party systems.
Bear in mind that both plans involve additional selling fees, a prerequisite to generate sales on the platform. To start selling effectively, the Professional selling plan is most advantageous for those who sell more than 40 items per month, as it allows for better optimization of product pages and bulk listing capabilities, ensuring your product sold effectively.
Keep in mind that you can modify your selling plan at any time if your needs change. To review the fees associated with your Amazon account, consult the relevant documentation.
Product research and selection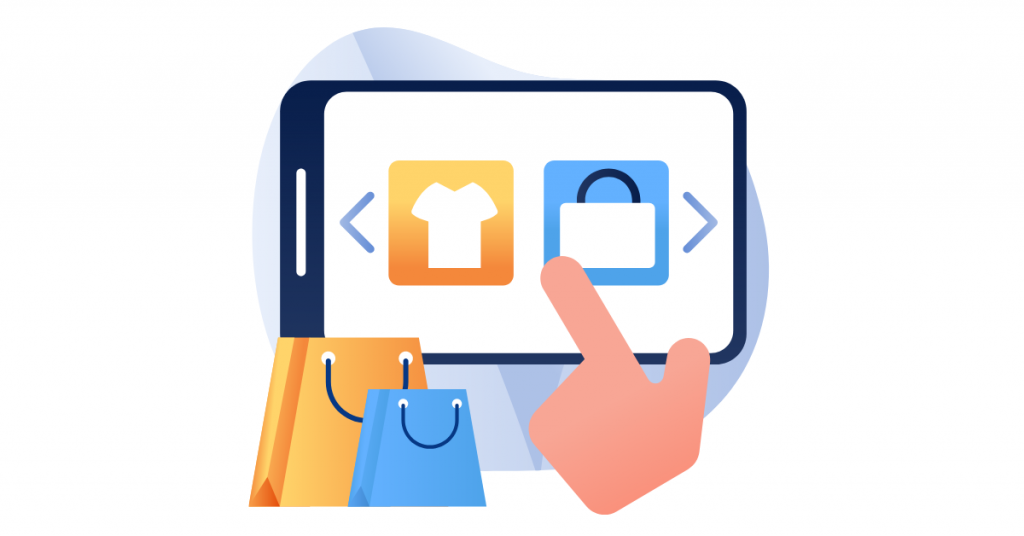 Product research and selection constitute the backbone of your Amazon selling journey. In this process, you'll analyze market trends, assess competition, and gauge profitability to identify the most advantageous products to sell on Amazon.
The following subsections will cover trend analysis, competitive analysis, and profitability assessment to aid your decision-making process regarding product listing.
Trend analysis
Trend analysis can provide valuable insights into popular and in-demand products. Tools like Google Trends and social media allow you to analyze current and historical data to identify products with potential for success. Comprehending market trends empowers you to make educated decisions about inventory management and storage in Amazon fulfillment centers.
To make the most of trend analysis, follow these steps:
Monitor search trends and social media activity related to your product niche
Keep an eye on seasonal trends, emerging fads, and consumer preferences
Stay ahead of the curve and ensure your product offerings remain relevant and appealing to your target audience.
Competitive analysis
Grasping the competitive landscape is critical to identifying opportunities and market gaps. Competitive analysis involves researching and analyzing your competitors' products, services, and strategies. Start by identifying your competitors through Amazon searches, industry trend analysis, and social media activity.
Evaluate your competitors' products by examining:
Descriptions
Pricing
Reviews
Customer feedback.
Assess the features and advantages of their products, as well as their promotional tactics. To identify potential gaps in the market, research industry trends, assess customer feedback, and evaluate opportunities to differentiate your products from those of your competitors.
Remaining informed about industry trends and continuously improving your products and services allows you to outpace the competition.
Profitability assessment
Verifying the financial viability of your products is a prerequisite before listing them on Amazon. To assess profitability, consider the following factors:
Product costs
Shipping costs
Amazon fees
Other costs associated with selling on Amazon.
Calculate potential profit margins using the formula:
(Revenue - Costs - Fees) / Revenue
Calculate potential return on investment (ROI) with the formula:
(Revenue - Costs - Fees) / Costs
By considering these factors and calculations, you can determine the financial viability of your products on Amazon.
Remember that the minimum acceptable profit margin and ROI may vary depending on the product and market conditions. By thoroughly assessing profitability, you can ensure that your chosen products have the potential to generate sustainable profits and contribute to the growth of your eCommerce business.
Setting up your Amazon seller account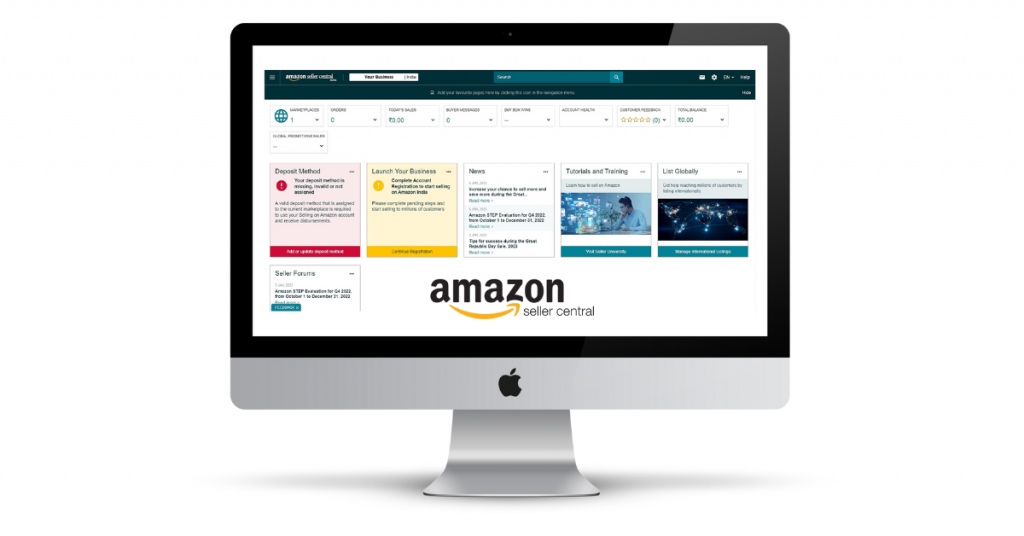 Once you have a clear grasp of the products you intend to sell, you should proceed to set up your Amazon seller account. This will involve providing necessary information, selecting a selling plan, and understanding the associated fees. Before initiating the listing process, ensure that your products comply with all relevant laws, regulations, and Amazon policies.
Once your Amazon seller account is established, you'll gain access to Seller Central, a portal that provides tools to manage your account. Here, you can:
Add product information
Make inventory updates
Manage payments
Access helpful content to support your eCommerce journey.
Crafting high-quality product listings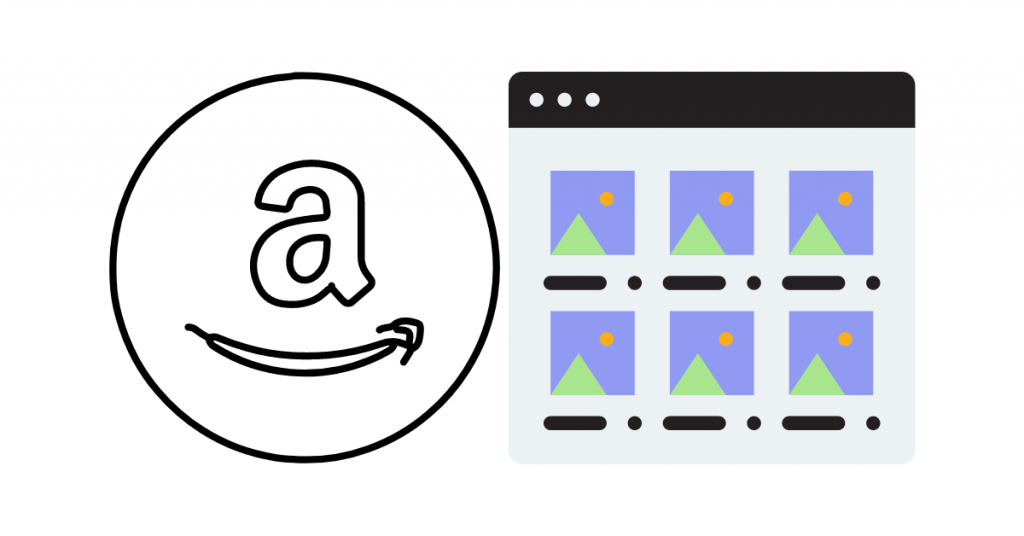 Success on Amazon hinges on creating top-quality product listings that draw customers and bolster sales. In the following subsections, we'll discuss:
How to conduct keyword research
How to create visually appealing images
How to write persuasive copy showcasing your products' unique features and benefits.
Keyword research
Keyword research is an integral part of creating effective product listings. It helps you identify the search results that are most relevant to your target audience.
By identifying relevant and high-traffic keywords, you can improve your product's visibility and attract potential customers. To conduct keyword research, utilize tools like Amazon's Keyword Tool, Google Adwords Keyword Planner, and other keyword research tools to identify pertinent and high-traffic keywords.
Incorporate relevant keywords into your product listings to maximize search visibility. Here are some tips for keyword optimization:
Use keywords in your product titles, descriptions, and bullet points
Consider using long-tail keywords and synonyms to further enhance your keyword strategy
Strategically place keywords throughout your product listings to boost visibility and increase the likelihood of generating sales.
Product images
High-quality product images are indispensable to highlight the features and benefits of your products, thereby enticing potential buyers. Amazon requires product images to be at least 500 x 500 pixels, with a plain white background, and the product should occupy at least 80% of the image area. It is suggested to raise the file size to 1000 x 1000 pixels in order to guarantee high-quality listings. A larger file size provides more clarity and detail, which, in turn, aids in creating a better user experience.
When selecting images for your product listings, make sure they are clear, crisp, and accurately represent the product on the product detail page. Include multiple images to display the product from different angles, and consider adding images that showcase the product's features and benefits.
By investing time and effort in creating visually appealing product images, you can significantly enhance the overall appeal of your listings.
Writing persuasive copy
Crafting compelling product listings that accentuate your products' unique selling points necessitates persuasive copywriting. To write compelling copy, focus on:
Crafting engaging titles, descriptions, and feature bullets that emphasize the distinguishing features of your products
Incorporating relevant keywords
Using persuasive language to convey the value and benefits of your products to potential buyers
If you're not confident in your copywriting skills, consider hiring a professional copywriter to create optimized product descriptions for your listings. By investing in a persuasive copy, you can effectively communicate the value of your products and entice potential customers to make a purchase.
Fulfillment options: FBA vs. FBM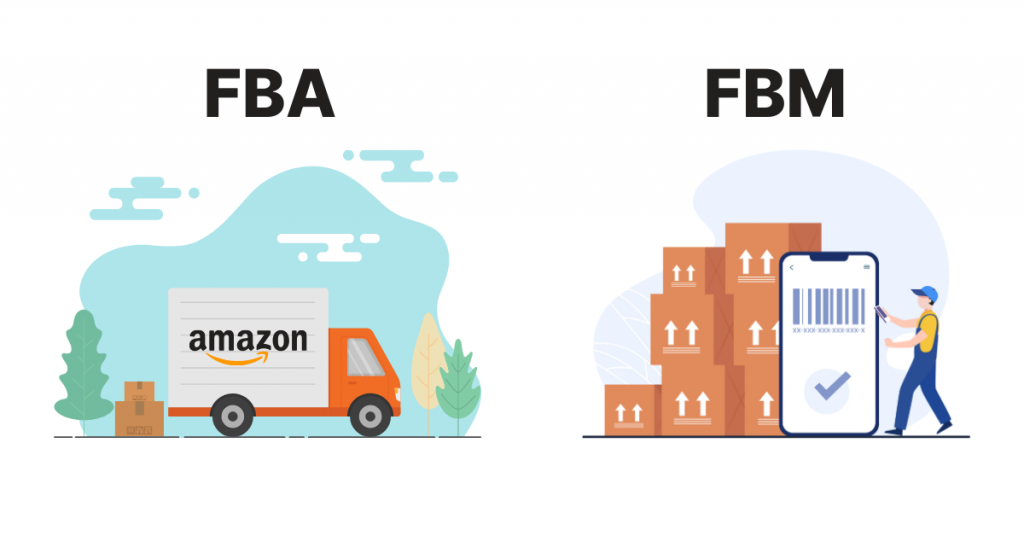 Two main fulfillment options are available for Amazon sellers: Fulfillment by Amazon (FBA) and Fulfillment by Merchant (FBM). FBA offers several advantages, including storage in Amazon fulfillment centers, access to Amazon's customer service and returns, Prime eligibility, and Free Super Saver Shipping. However, FBA includes associated fees, such as monthly inventory storage fees.
On the other hand, FBM is often chosen by sellers of bulky or slow-moving items, as it allows them to avoid the costs associated with storing a product in an Amazon warehouse. With FBM, you'll be responsible for shipping products directly to customers. Weigh the benefits and drawbacks of each fulfillment option to determine which best suits your business needs and product types.
Inventory management strategies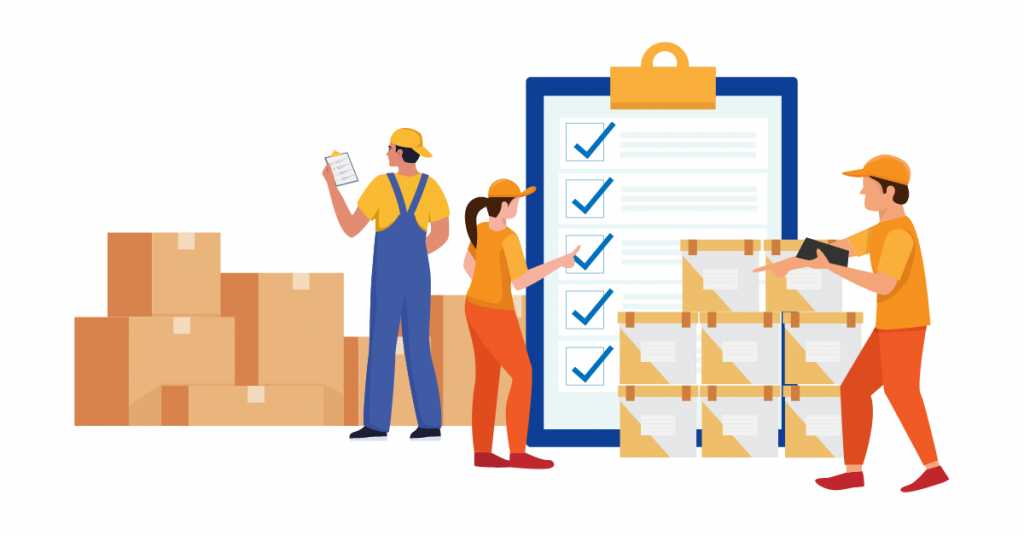 Maintaining adequate stock levels and ensuring product availability hinge on effective inventory management. By tracking stock levels, replenishing inventory when necessary, and using data integration systems, you can optimize your eCommerce business and manage inventory to avoid stockouts or overstocking.
Amazon offers various inventory management tools and strategies, such as outsourcing inventory management, forecasting customer demand, and utilizing FBA inventory management. Implementing a robust inventory management strategy will not only help maintain product availability but also contribute to the overall success of your Amazon selling journey.
Attracting customers and boosting sales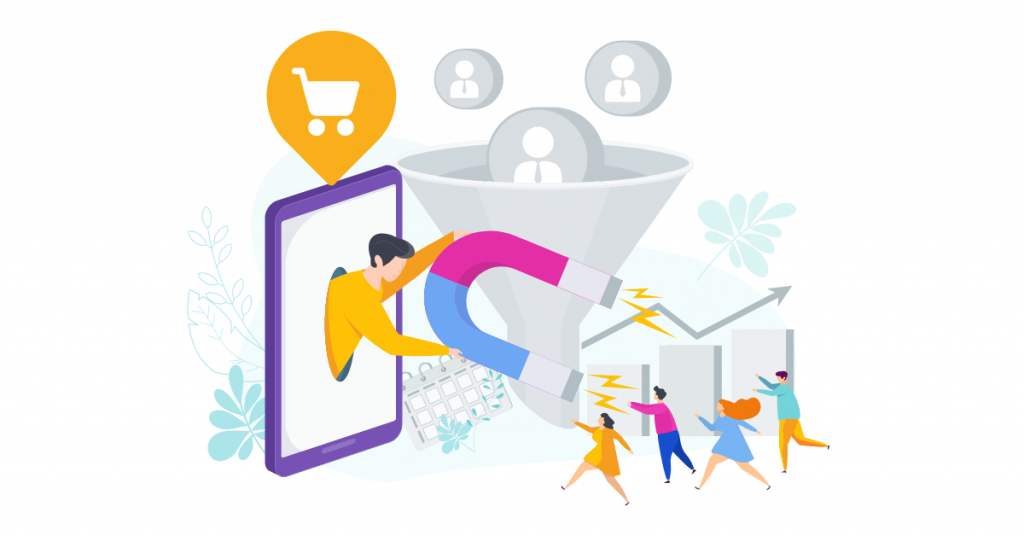 The ultimate objective for any Amazon seller, especially the most successful sellers, is to attract customers and amplify sales. To achieve this, focus on optimizing your product listings, offering competitive pricing, and utilizing advertising and promotional strategies. Ensure your product listings are well-optimized by incorporating relevant keywords, high-quality images, and persuasive copy, just like successful sellers.
In addition to optimizing your listings, consider:
Offering competitive pricing
Deploying advertising solutions such as Sponsored Products, Sponsored Brands, and Amazon Stores
Utilizing promotions like money off, free shipping, or buy one get one free to entice customers and drive sales.
By implementing these strategies, you can effectively attract customers and boost sales on Amazon.
Collecting and managing customer reviews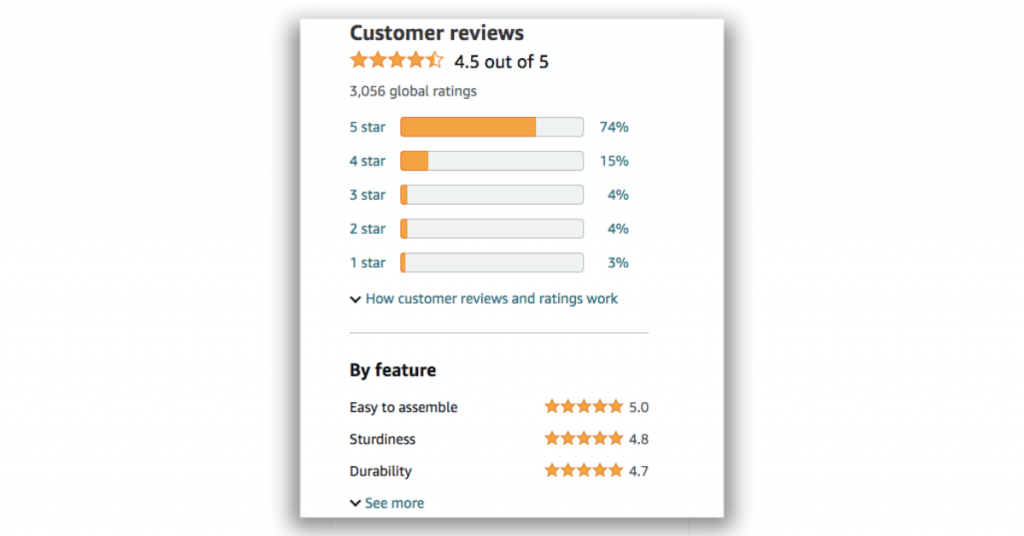 On Amazon, customer reviews significantly contribute to building credibility and social proof for your products. They enable customers to make informed decisions and provide valuable feedback to sellers on their products and services.
To collect and manage customer reviews, follow up with customers through emails, or build your social media presence to solicit feedback on the shopping experience.
It's important to adhere to Amazon's guidelines when collecting and managing reviews. Offering customers incentives to leave reviews may lead to severe penalties, including a permanent ban, withholding of funds, and legal action. Following best practices and focusing on exceptional products and customer service, you can encourage genuine and positive customer reviews.
Expanding your business globally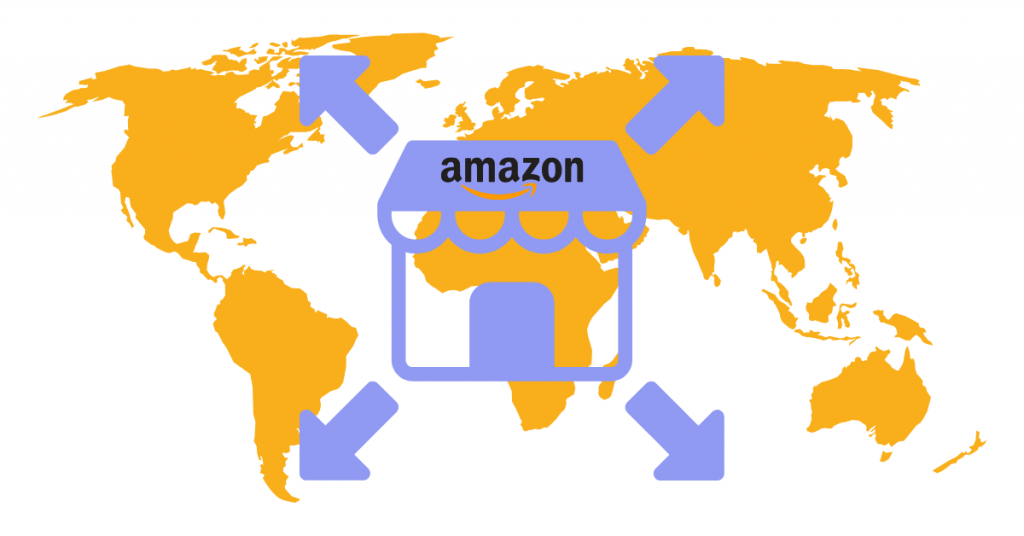 You can reach new customers in international markets and expand your eCommerce business by leveraging Amazon Global Selling. Amazon Global Selling enables sellers to:
List and market their products across Amazon's online stores in North America, Europe, and Asia
Successfully expand their business globally
Consider activating FBA Export
Sell on the Amazon Global Store
Establish a local presence
Diversify products and services
Enter new markets.
Establishing a local presence in international markets allows you to gain insight into the local market, cultivate customer relationships, and provide a more personalized experience. Diversifying your products and services is essential for reaching new customers, boosting sales, and accessing new markets. Implementing these strategies allows you to expand your business to a global audience.
Navigating taxes and legal requirements
Comprehending and adhering to taxes and legal requirements constitute an integral aspect of selling on Amazon. Amazon reports income to the IRS if the gross payment volume exceeds $20,000 and the number of transactions exceeds 200 in a given year. To sell on Amazon, you'll need a business license.
Local regulations vary depending on the jurisdiction in which you're selling. To ensure compliance, research the local regulations in your jurisdiction and obtain any necessary licenses. By understanding and adhering to taxes and legal requirements, you can avoid potential penalties and protect your eCommerce business.
Summary
Selling on Amazon offers new and established eCommerce businesses a world of opportunities. From choosing the right selling plan, conducting product research, and expanding your business globally, we hope this guide has provided you with the essential steps and strategies to start selling on Amazon.
With the right approach, dedication, and continuous improvement, you can create a thriving eCommerce business on Amazon and reach new heights of success. So, what are you waiting for? Dive into the world of Amazon selling and unlock your business's true potential!
Frequently Asked Questions
Is it free to sell stuff on Amazon?
Selling items on Amazon does not come at no cost: Individual Seller Accounts require a $0.99 fee per item sold, and Professional Seller Accounts require a $39.99 monthly fee.
Additionally, Amazon collects a referral fee on each sale.
Is selling on Amazon actually easy?
Selling on Amazon can be relatively straightforward once you're set up, with the system supporting inventory, packing, and shipping processes for you.
Getting started is easy, but success isn't guaranteed—you'll still need to put in a lot of work to make it a success.
Is it a good idea to buy and sell on Amazon?
Buying and selling on Amazon can be a great business decision, as you can expect to make a much higher profit margin than a traditional brick-and-mortar store.
The advantages of selling on Amazon are numerous. You can reach a much larger customer base, you can take advantage of Amazon's marketing and advertising capabilities, and you can benefit from Amazon's low fees and fast shipping. Additionally, Amazon's customer service is excellent.
What are the differences between Amazon's Individual and Professional selling plans?
The main difference between Amazon's Individual and Professional plans is that the Individual plan is aimed at individual sellers, while the Professional plan offers additional tools and features for higher-volume businesses.
These features include access to Amazon's advanced selling tools, bulk listing and order management, and access to Amazon's Marketplace Web Services. Additionally, the Professional plan offers access to Amazon's Fulfillment by Amazon service, which allows businesses to store and ship products from Amazon.
How can I conduct effective product research on Amazon?
Conduct effective product research on Amazon by analyzing trends, competitors, and profitability to identify the most profitable products.
Be sure to double-check your findings for any artifacts or anomalies before making any decisions.
Ready to start selling on Amazon? We're here to help you get your business off the ground. Drop us a line at [email protected] or check out the technologies we work with.