Imagine a situation:
you have great content, people are happy to share it, and your eCommerce store is trending among the top Google search results. But after migrating your store to a new platform, traffic and revenue suddenly drop. In a rush, you try to figure out what could have gone wrong, only to realize that you haven't paid enough attention to SEO…
Unfortunately, this situation is way too common to ignore.
Scandiweb encourages continuous learning for all our team members. This is why we asked Scandiweb Head of SEO, Lina Ivanova, to create a tutorial series for our project managers covering the main SEO focus areas when performing a website migration between different eCommerce platforms.
However, we are convinced that this information will be useful for all eCommerce managers, so we are releasing a complete SEO course available for free—8 video lessons that will help you to get familiar with SEO from a very practical standpoint, and find out how your projects can benefit from it. 
Topics covered in the course
LESSON 1
Robots.txt and meta robots: How to prevent crawlers from crawling sensitive content and how to guide crawl behavior?
Watch HERE!
LESSON 2
Canonical tags: How to deal with duplicated content?
Watch HERE!
LESSON 3
Hreflang tags and international SEO: How to help search engines to identify your target countries and languages you use?
Watch HERE!
LESSON 4
XML Sitemap: How can Google easily find the most unique content on your website?
Watch HERE!
LESSON 5
Structured data markup: How can you benefit from rich data snippets in Google search results?
Watch HERE!
LESSON 6
CSR and Dynamic rendering: What is behind this technology, and why is it causing challenges?
Watch HERE!
LESSON 7
301 mapping: How to not fail a migration project?
Watch HERE!
LESSON 8
Google Search Console: What are the applications, and what purpose does it serve?
Watch HERE!
After watching 8 video lessons, you will
Know what Search Engine Optimization is and why you need to use it. Having an optimized website will help you to get more traffic to your store and build your brand
Understand the main SEO focus areas when migrating your website to a new platform and how they interact with each other
Be able to identify keywords to rank higher in Google. There are more than 40 000 Google searches per second. Ranking on the first pages means more opportunities for clicks, leads, and conversions.
Three whales of SEO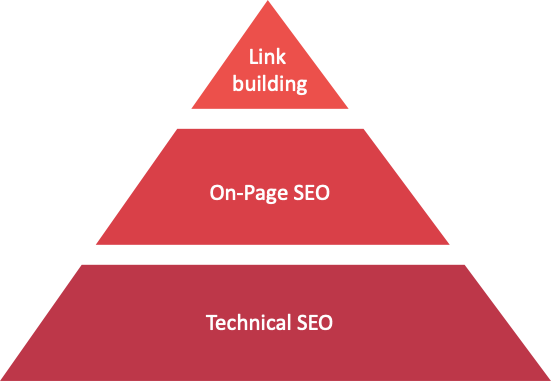 Technical SEO—a set of rules and best practices made by the SEO community, aiming to improve website crawlability and indexability. Simply put, it makes sure that search engines can fully access the website, identify the most important content on the page, and skip content that shouldn't appear in Google or other search engines.
On-page SEO—when creating content, the biggest priority is users, not search engines. The SEO specialist's role here is to understand what keywords people use to search for specific products or services. To do that, they run keyword research to identify keywords with the highest monthly search volume and lower competition. This helps to create unique content with specific keywords to rank for that benefits both – search engines and users.
Link building—well-known websites and trustworthy brands are quoted often. People share links to such websites in blogs, forums, news, and social media. This is the reason less-known brands need to add more backlinks to compete. The more backlinks you have from good resources, the more trustworthy your website appears, and the higher it will rank in Google search results.
About tutor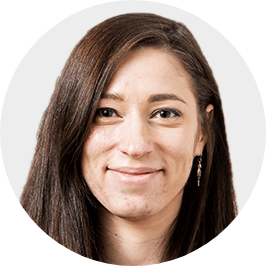 The SEO environment is constantly evolving and changing. Lina points out that being a proactive learner is what helps her succeed. Always in the know about the latest SEO tendencies and happenings, Lina has a talent, developed through hard work and hands-on experience, for finding the best solution for any client.